Hello my friends!!  How have you been?  Surviving the heat of summer?  Too many dips in the pool??  Is that even possible?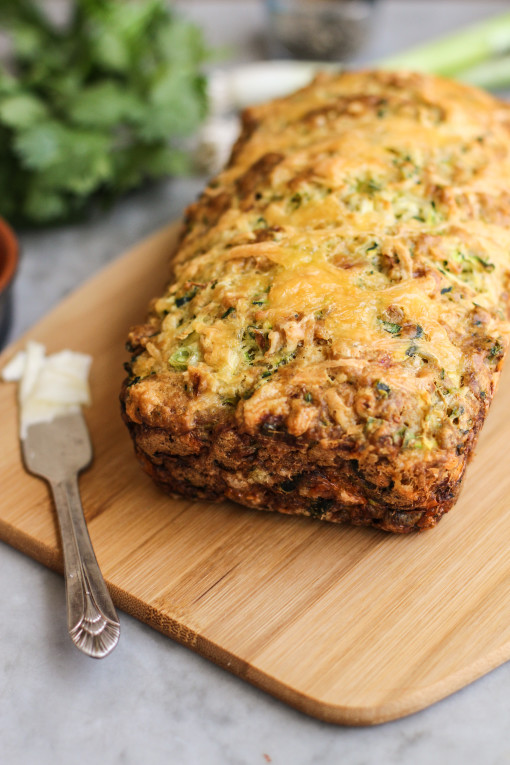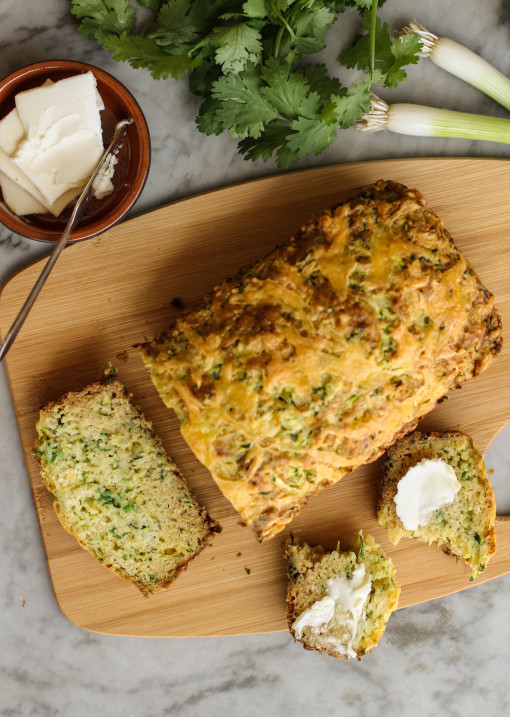 My apologies for my lack of post these last couple of weeks.  We've been (finally!!) getting into our groove over here.  Handing a baby to the mom who thought she had everything in order has been a bit…uh, disorderly, I guess.  But we are getting into the routine and making sure that there's plenty of playtime during these last few weeks before school starts up again.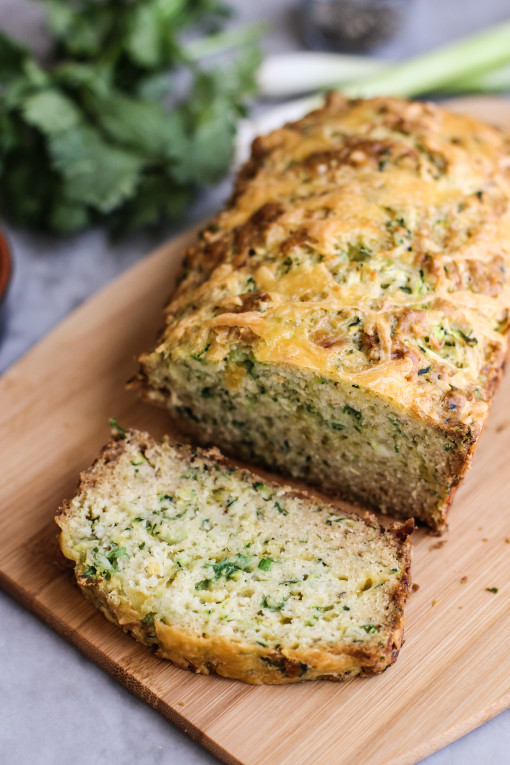 In the meantime, we've been making new recipes in the kitchen and the one that I want to share with you today is this savory zucchini bread.  Normally, zucchini bread is something more along the lines of a dessert – but this one takes a left turn.  I set the sugar to the side and replaced it with some extra sharp cheddar cheese, fresh chopped cilantro and crispy green onions.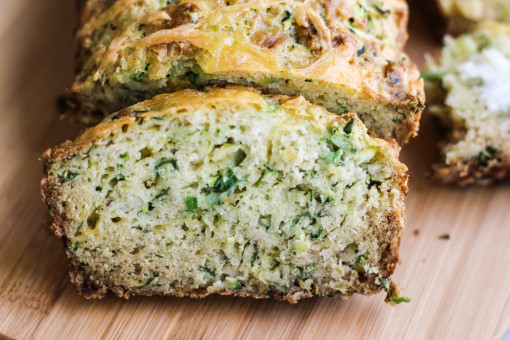 And the result is YUM.  This bread is so good it should come with a warning label – something like "don't eat the whole thing immediately upon it's exit from the oven – you might want to let it cool just a bit first as you might burn your mouth."  Not that I know anything about burning my mouth with hot and tasty savory zucchini bread myself….ahem.
Seriously, you've been warned.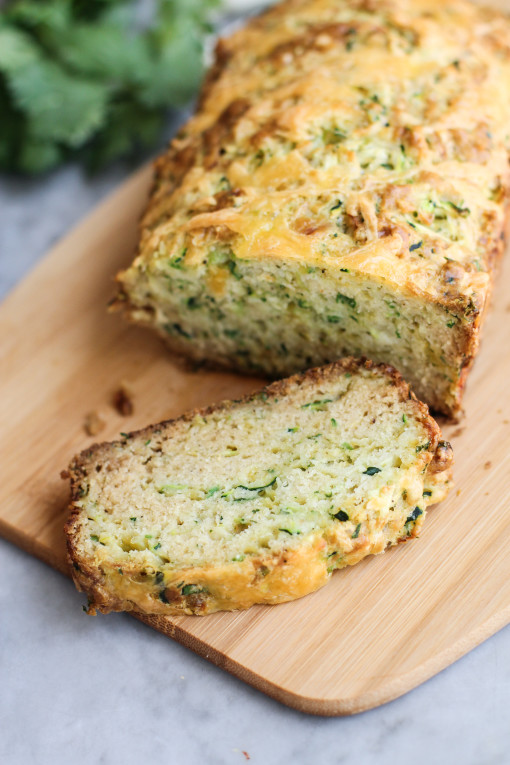 savory green onion and cheddar zucchini bread
makes one loaf
1/2 cup whole wheat flour
1 cup all purpose flour
1/2 teaspoon salt
pinch of black pepper
1/2 teaspoon baking soda
1/2 teaspoon baking powder
2 eggs
1/2 cup extra virgin olive oil
1 cup shredded zucchini, with the skins
1/2 cup thinly sliced green onion
1/2 cup shredded cheddar cheese
2 tablespoons finely chopped cilantro
Preheat oven to 350 degrees.  Coat a loaf pan with non-stick cooking spray.
In a large bowl, combine the flour, salt, pepper, baking soda and baking powder.
In a medium bowl, whisk the eggs and oil together.  Add the egg mixture to the flour mixture and stir together.  Fold in the zucchini, green onions, cheddar cheese and cilantro.
The batter will be thick, so scrape the batter into the loaf pan and spread out as evenly as possible.  Bake for 50-60 minutes, or until a skewer inserted into the middle of the loaf comes out clean.  Cool for 10 minutes in the pan then remove to wire rack and cool completely.
my notes: I used whole wheat flour as I love the crunchy texture it gives this bread.  However, just all purpose flour would work great here.  If you want to make this vegan, substitute the eggs with "flax" eggs and leave out the cheddar cheese.  We ate this bread in two days but if you need to save some for later, wrap it tightly in plastic wrap and store in the refrigerator for up to five days or freeze for a later date.