When we bought this house, one of the purchase points for us was the enormous back yard and garden that came with the property.  Immediately upon walking out the backdoor and seeing the huge deck and yard that could be filled with all things kiddo and vegetable (not necessarily in that order) we new this house was for us.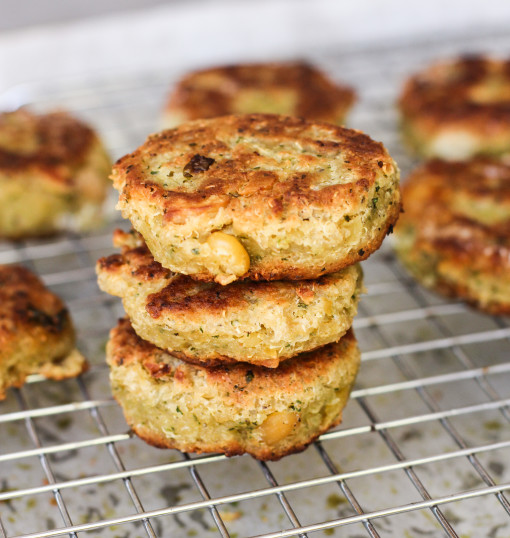 Most people would have looked into the back yard and asked, "what yard?" as they stared at the few dead grass sprigs sprinkled in between the giant piles of dirt.  They might have been slightly scared when they encountered the overgrown and mostly dehydrated remains of what was once a thriving succulent garden.  And they might have walked back out the front door when they saw all the weeds that had taken over every square inch of BOTH side yards.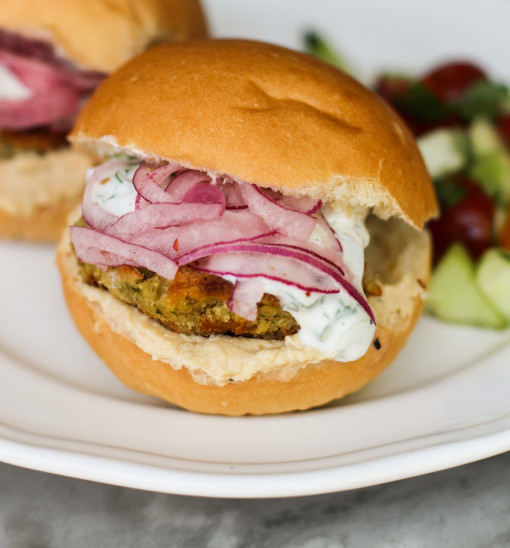 But we didn't.
Call us crazy, but we looked right through the dead brush and scary landscape and saw what we could make out of the good bones that had been laid down by the previous owner.
We don't know too much about the previous owner as our property was bank owned by the time we got to it, but there are a few bits and pieces that we've been able to put together as we've lived here.
Finding a box of old paperwork in the attic told us that the man of the house used to be a scout for the Boston Red Sox and he even left behind a set of World Series ticket stubs from the 1975 game at Fenway Park.  We also found bank receipts that showed meticulous attention to detail and maps from the couples travels across the United States, visiting parks and camping grounds and amazing fishing spots.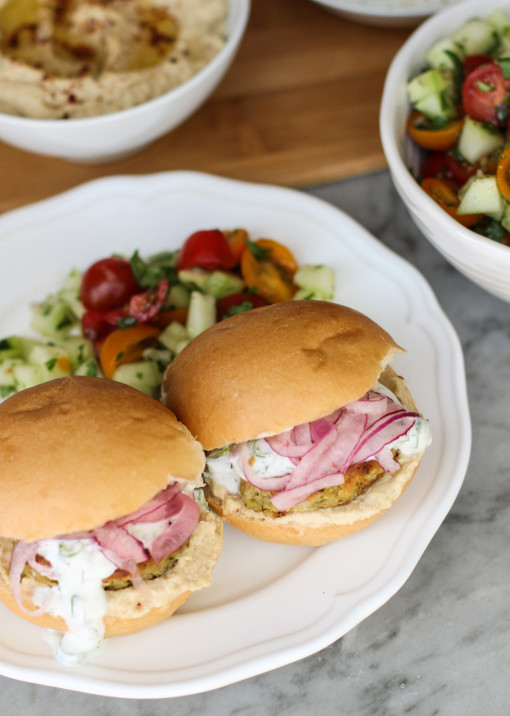 From our neighbors, we know that the lady of the house was the most beautiful woman in the neighborhood and all the teenage boys had crushes on her.  They told us about how the couple hosted wonderful and festive holiday parties throughout the year and were always generous with their time.  And we know that the lady of the house passed away and slowly the house and garden went unattended until finally the bank took the property back from the remaining owner.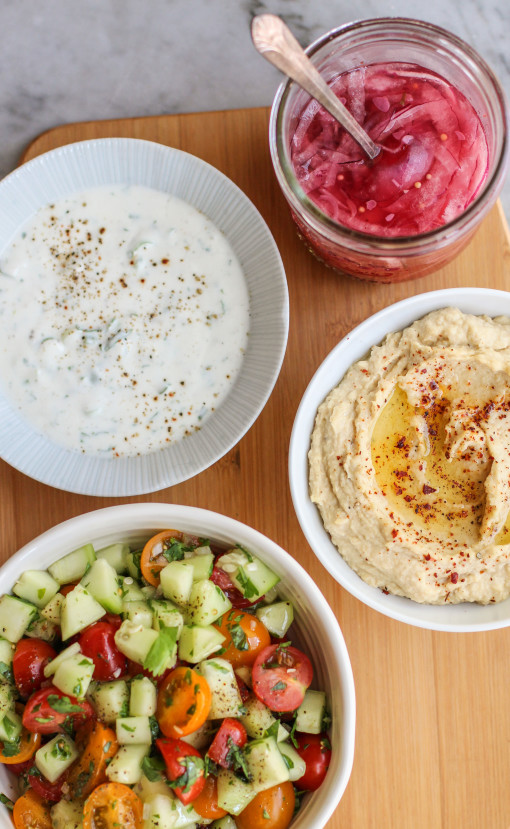 But the thing that told me the most about the lady of the house was the garden.  As I pulled weeds and cleaned out corners and garden beds, I found that I was learning more and more about what she might have been like.  Obviously, she was thoughtful – she planted drought tolerant plants way before they were needed.  She showed pride in her home – she laid out the landscape in order to show off the generous property lines with beautiful flowering plants and trees.  And she had a great work ethic – she did not leave a single place in the garden unattended.  Every single inch of ground was taken in and made into something beautiful.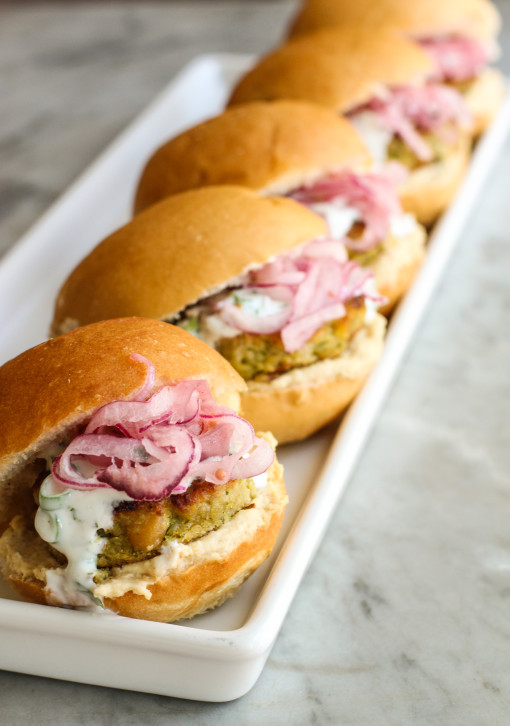 I never met the previous lady of the house but I think of her often.  Mostly when I'm out in the yard or garden – trying to revive previously neglected and dying plants, or ripping out her plantings to make room for mine.  I wonder if she would approve of the changes that we've made to the garden or the plans that we make to repair the things that need attention.  I wish that she and I could sit down for a glass of iced tea and talk about what her hopes and dreams were for this house when she first bought it and turned it into her home.  I wonder if her dreams then are similar to mine now – to raise happy kids, to share the gardens bounty, to love and laugh with family and friends, and to make wonderful memories.
All I can do is believe that she had a wonderful life in this house as we do now.  And thank her for laying a wonderful foundation in which my family can now grow.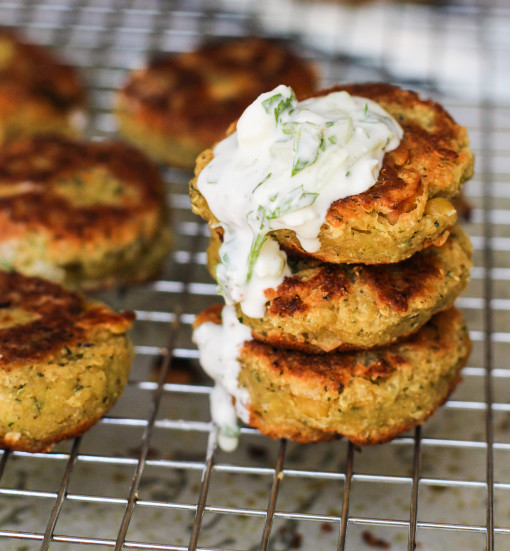 We hosted a group of friends at a backyard bbq last weekend and added these falafel burgers to the menu at the very last minute.  They were a big hit and were gobbled up even before the regular burgers!  The quinoa gives these vegan falafels a fantastic crunch that's delicious with the herb filled chickpea center.  We served ours with pickled red onion, lemony chickpea hummus and dill-cucumber tzatziki but they would be delicious with regular burger toppings as well.  Hope you like them!
xo, jenn
crispy baked quinoa falafel burgers
makes about 10 mini burgers or five larger burgers
2 garlic cloves
3 tablespoons cilantro
3 tablespoons parsley
2 cups cooked chickpeas, divided
3 tablespoons tahini
1 lemon
extra virgin olive oil
1 cup cooked quinoa
salt
black pepper
all purpose flour, if needed
In a food processor, pulse the garlic cloves and herbs until finely chopped.  Add 1 1/2 cups of the chickpeas, tahini and lemon and blend – stopping to scrape down the sides of the processor in order to incorporate everything evenly.  With the processor running, slowly drizzle the olive oil into the tube until everything comes together in a rough texture – don't completely blend it to a paste.  Remove the mixture to a bowl, add the quinoa, reserved 1/2 cup of chickpeas and season with salt and pepper.  Fold the ingredients together, taste, and adjust seasonings as needed.
The texture of these burgers should be firm enough to hold together with a creamy texture.  If it's too wet, sprinkle in a little bit of flour until the burgers hold together.  Don't over mix though – you want them to just come together.  Divide the mixture into 10 mini burgers.
Preheat your oven to 400 degrees and line a baking sheet with parchment paper.  Drizzle a good amount of olive oil onto the parchment paper and place the falafel burgers on the olive oil.  Bake for about 20 minutes, turning the burgers over halfway through the cooking time.
These are best served hot, straight out of the oven – but they can also be kept for up to five days, tightly wrapped, and stored in the refrigerator.