A couple of months ago I went through my daily routine which included dropping Avery off at preschool and dropping Whitney at child watch at the gym as I headed towards my workout class.  As happens every day that we do this routine, I set out Whitney's bottle in case she gets hungry while I'm gone, and then I grab my towel, water bottle, phone, and car keys.
And that's what I did except for the part about grabbing my keys.  When I reached into the bag, to the pocket where my keys are ALWAYS kept as I'm a type-A, I mean, super organized person – well, my hand came up empty.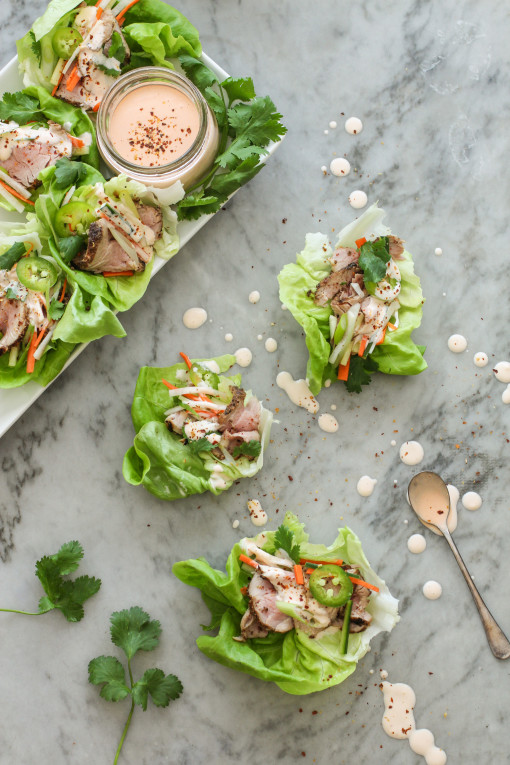 Whaaaaat?  Where are my keys??  Slight panic ensues…
I fished around in all of the pockets, flinging diapers and wipes like a crazy person while I riffled through my bag for the disappearing ring of keys.  And then…
And then.
The lightbulb went off.   I left my keys in the car.
I raced out to my car hoping that I had somehow left the car unlocked and just could open the door, grab my keys and be on my merry way.  But when I grabbed the door handle…nothing.
Wouldn't even budge.
So I looked in the windows and there were my keys….dangling in the ignition as if I was about to start the car.  But I couldn't.  I couldn't even get in the car if I tried really hard.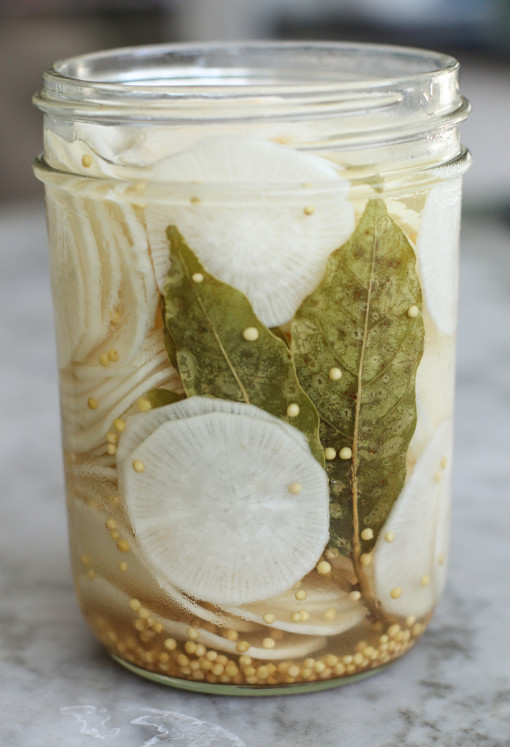 Turns out my older model car – although paid off – has decided to stop alerting me when I leave the keys in the ignition.  How lovely.
Also turns out – AAA doesn't actually come to your rescue unless you physically sign up and pay for their services instead of just talking about it.  I tell you this now in case you too are just talking about it.
So after a quick phone call to my local locksmith, and a nice hefty "please open my door I'm an idiot fee" – I had keys in hand and proceeded along with my life.  My new life in which I beat myself up everyday about locking my keys in my car because us type-A personalities, I mean super-organized types…we do that to ourselves.  I think it's a way to keep the brain active so we don't lock our keys in the car again.
Or that's what I thought until these last few days.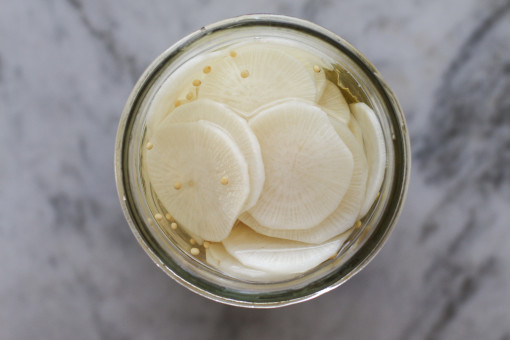 The day before Whitney's first birthday party I promptly lost my entire set of keys.  House key, car key, clicker, and all those little silver keys that I really don't know what they even unlock anymore.  Just, poof, gone!
Of course I went straight out the car wondering if I had locked them in the car as that's happened in the past.  But nope.  Car was wide open, keys were nowhere to be found.  The house was also unlocked so that meant that my keys were somewhere around the place because how else would I have driven home and let us in the house??
Searching for two days…chairs, sofa, floor, kitchen counter, bedroom, bathroom ( ??  I know, but I had to check it off the list), garage door lock…nothing.  Nada.  No keys.
Thankfully we had one other key to my car but only one house key to share between the two adults in the household now.  And after a few days of making sure the door was unlocked for the other adult in the house, I gave up on my keys ever coming home and went to our local hardware store to make another house key.  And wouldn't you know, as is the way it is when these thing happen…I propmptly remembered where my keys were and we all lived happily ever after.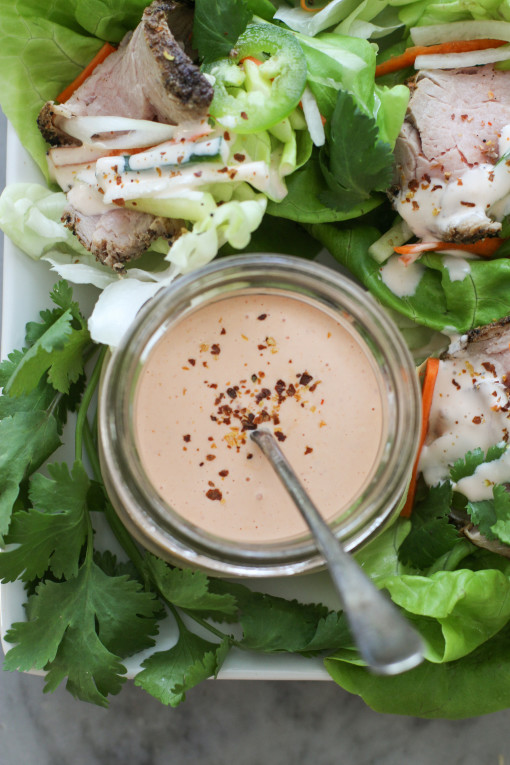 Until today.  Just ONE DAY after finding my car keys I….  Wanna guess what I did?
I LOCKED MY KEYS IN THE CAR!!
I think the universe is trying to tell me something.  Either I need more sleep or a new car that doesn't let me lock my keys in the car.  Although I'm down with the first option I am really hoping for the last option there… Hello hubs?  Are you reading this??
So with two kids – one who needed a nap and one who was in the middle of a meltdown – we waited for the AAA locksmith to come and open our door for us.  Turns out they will help you when you do sign up and pay for their services.  Turns out they will NOT help you with melting down or over tired children.  Trust me, I asked.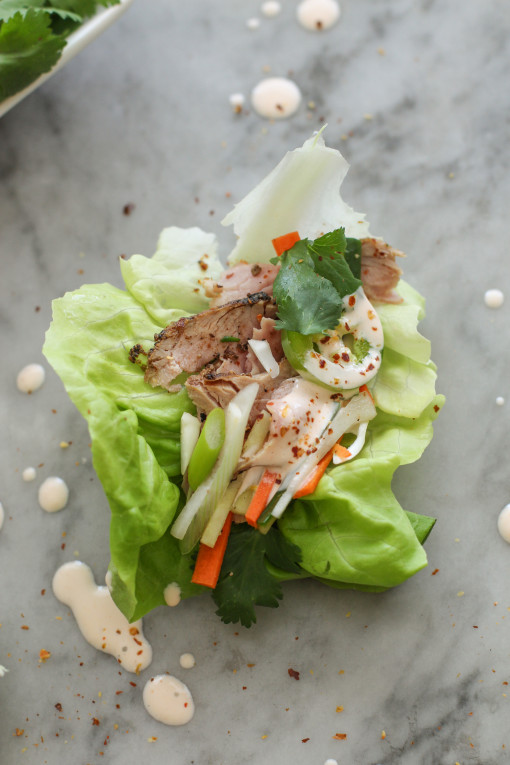 In other news:  dinner tonight.  Let's make something quick and easy and super healthy and good for you…want to?  I still had that jar of pickled daikon radishes in my fridge from the pickle party and that's what started my idea for this meal – pork bahn mi lettuce cups.
Who doesn't love a good bahn mi?  I love them – pickly veggies, crunchy lettuce, spicy sriracha mayo and some perfectly seasoned pork.  You can eat them for dinner, or pack them for a picnic lunch or even eat them while you are waiting for someone to unlock your car.
Hopefully it's not the latter.
xo,
Jenn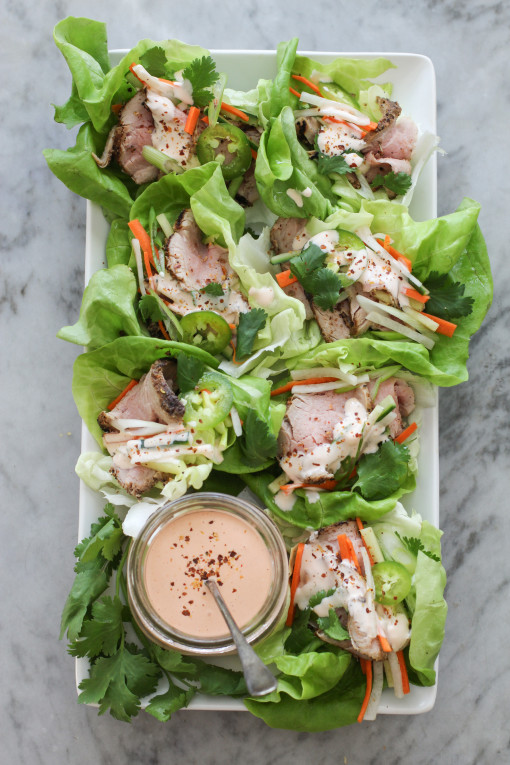 bahn mi lettuce cups
1 tablespoon paprika
1 tablespoon ground cumin
1 teaspoon ground star anise
1 teaspoon ground ginger
1 teaspoon ground black pepper
1 teaspoon salt
6 oz pork loin, silverskin removed
butter lettuce
1/2 cup mayonnaise
1 tablespoon lemon juice
1-2 teaspoons sriracha
water
1/4 cup shredded carrot
1/4 cup pickled daikon radish, thinly sliced (I used this recipe)
2 thinly sliced green onions
1 thinly sliced jalapeno pepper
fresh cilantro sprigs
In a medium sized bowl, mix together all the spices.  Coat the pork loin in the spices and cook on a heated grill until an internal temperature reaches 160 degrees.  Set aside and rest the meat while you make the rest of the dish.
Carefully remove the leaves from the butter lettuce to keep them intact.  Wash and dry them.  Set aside.
In a small bowl, add the mayo, sriracha, lemon juice and a pinch of salt and pepper.  Stir everything together.  Whisk in a bit of water to thin out the mayo mixture – you want to be able to pour the sauce on the lettuce cups.
In a medium sized bowl, place the carrots, daikon, green onion, and cilantro, and mix together.
Thinly slice the pork and assemble the lettuce cups.  Place a couple of slices of pork in each lettuce cup, add a bit of the vegetable mixture to the top and a spoonful of the sauce over everything.  Garnish with jalapeno and cilantro.
my notes:  You can make this recipe as-is and place it on a soft roll if you want a more hearty meal.  You could also use tofu or chicken in place of the pork.