It's always interesting to me to see what kind of goodies I can grow in the garden each season.  This summers garden was supposed to be full of tomatoes and peppers, some zucchini and squash, and tons of basil.  The basil was awesome, but we grew a total of three big red tomatoes, a handful of peppers and even less zucchini and squash.  What the heck mother nature??!!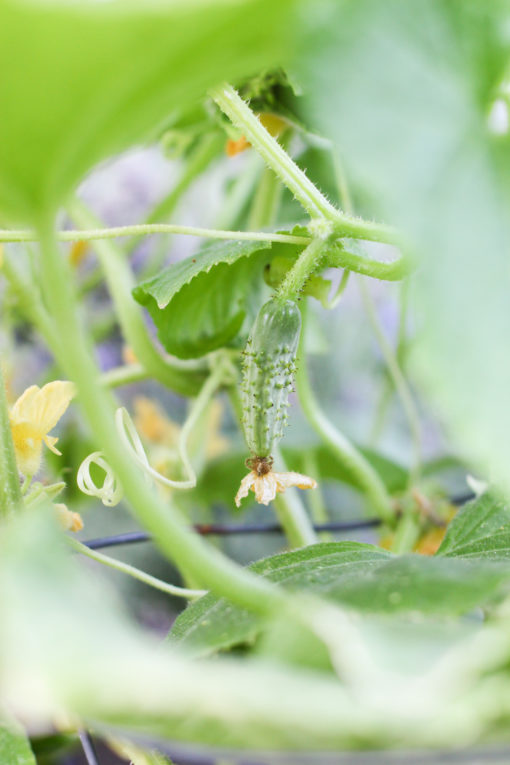 However, on the other end of the spectrum were more cucumbers than I could even put a number on.  If I blinked, there was another cucumber.  I went out every day and picked cucumbers from the vines that had taken over their little bed and even grew up the side of the house.  If I skipped a day in the garden, well,  I needed a forklift to help me remove the cucumbers because there was no way I could do it on my own.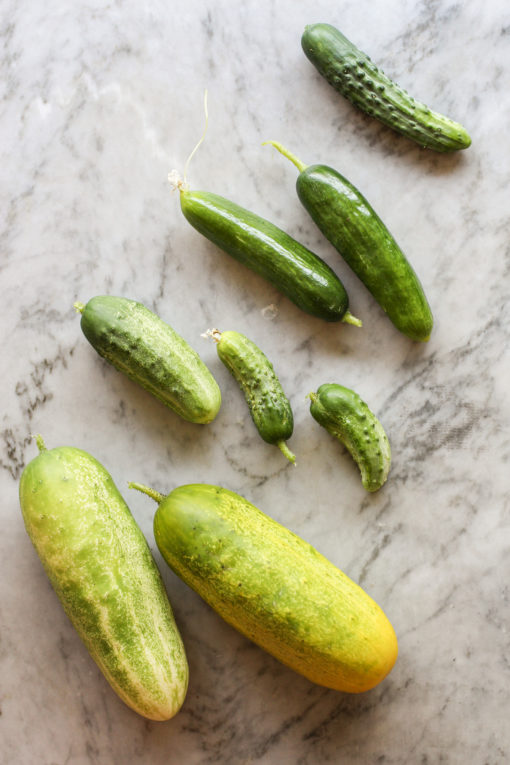 The other thing that grew this summer was tarragon, and surprisingly so.  I had never had any success with tarragon, and the only reason I even planted it this year was because I love a good challenge and I was determined to try once more, even if I failed.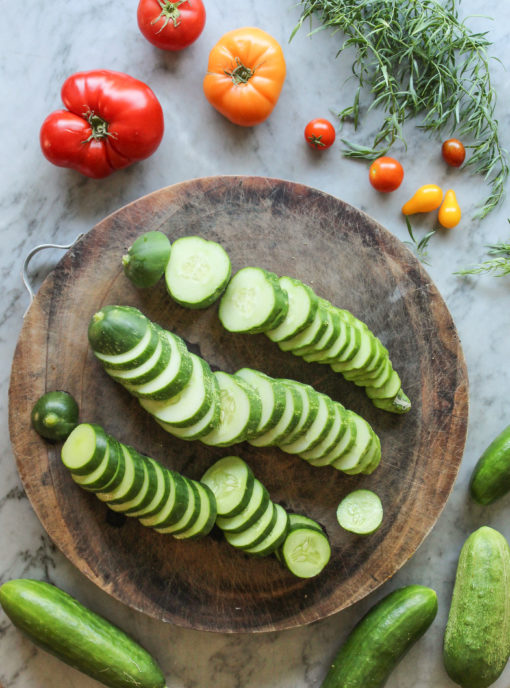 Well, I didn't fail and I still don't know what to do with all the tarragon that grew along with the cucumbers – over the side of the garden bed and down the pathway.  My goodness.  Maybe cucumbers and tarragon are just made to love each other in the garden as much as they are in the kitchen.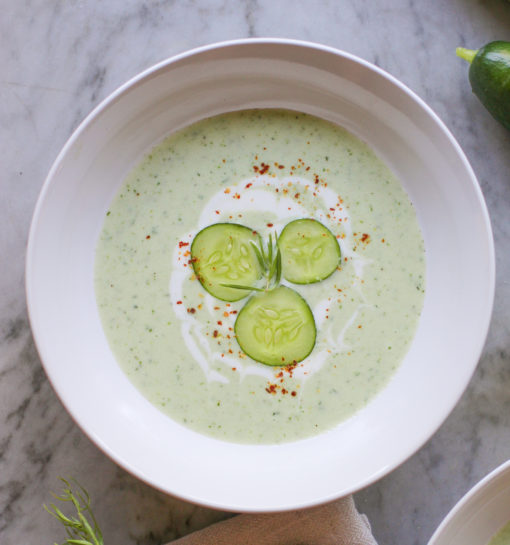 Cucumbers and tarragon are a classic pairing and just by doing a quick internet search you could come up with all kinds of recipes to put these two together – but one of my favorite ways is in this chilled soup.  Crunchy cucumbers are blended with fresh tarragon, and creamy greek yogurt until smooth and then the whole thing gets placed in the refrigerator until completely chilled.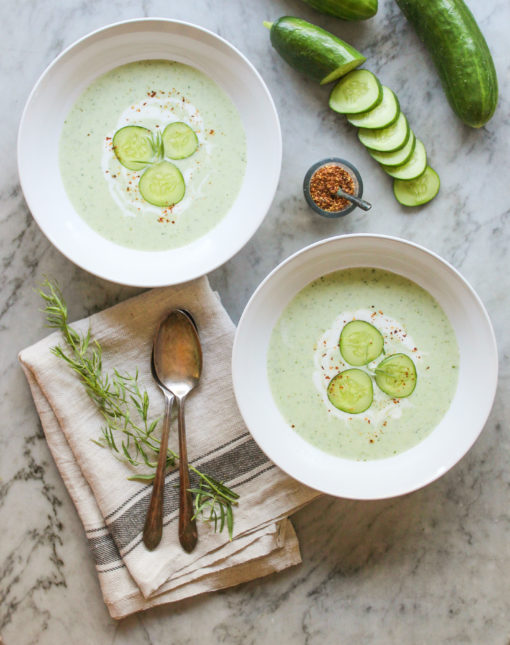 Serve cold with a side of crunchy grilled bread, or maybe with a big scoop of chopped heirloom tomatoes right in the middle of the bowl – it's even made it's way on to my plate as a sauce with some warm grains and grilled chicken.  Hope you guys enjoy it!
XO,
Jenn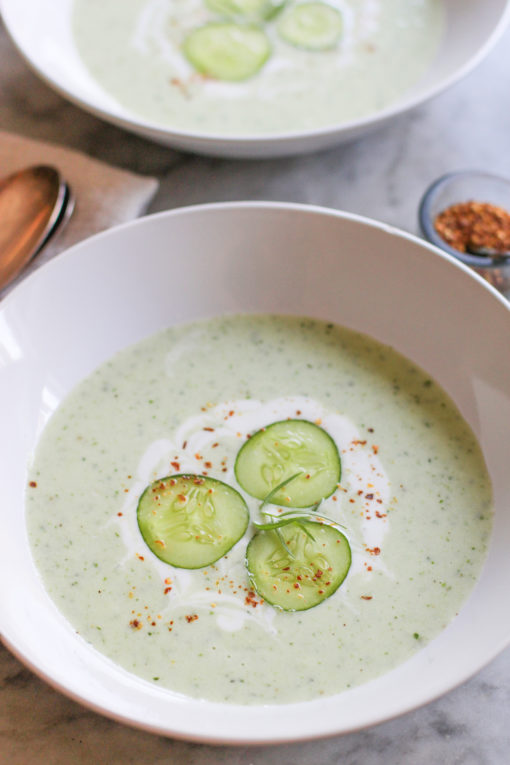 chilled cucumber, yogurt and tarragon soup
makes 4-6 servings
2 pounds of cucumbers, washed and stems removed, roughly chopped
3 tablespoons chopped tarragon leaves
1 cup greek yogurt (or coconut yogurt for a vegan option)
cold water, vegetable stock or chicken stock
salt
black pepper
In a large blender, place half of the cucumbers, the tarragon and 1/2 cup of cold water.  Blend until the cucumbers are completely pureed.  Remove the blended cucumbers to a bowl and process the remaining cucumbers with another 1/2 cup of cold water.  Place all of the pureed cucumbers into the bowl.  Whisk the yogurt into the cucumber puree and season with a pinch of salt and black pepper.  Taste and adjust seasonings as needed.  Add more cold water to thin the soup, if needed.  Cover the soup and place it into the refrigerator until chilled, about 3 hours or overnight.