Today started out so normal…a trip to the gym, some errands, lunch, a nap for the baby and then on to food blog projects.  Todays post was supposed to be grilled corn on the cob with ALL the toppings instead of these lovely (and delicious) buttered corn and green onion fritters.  But this worked out just fine although it was a bit exciting just to make lunch today.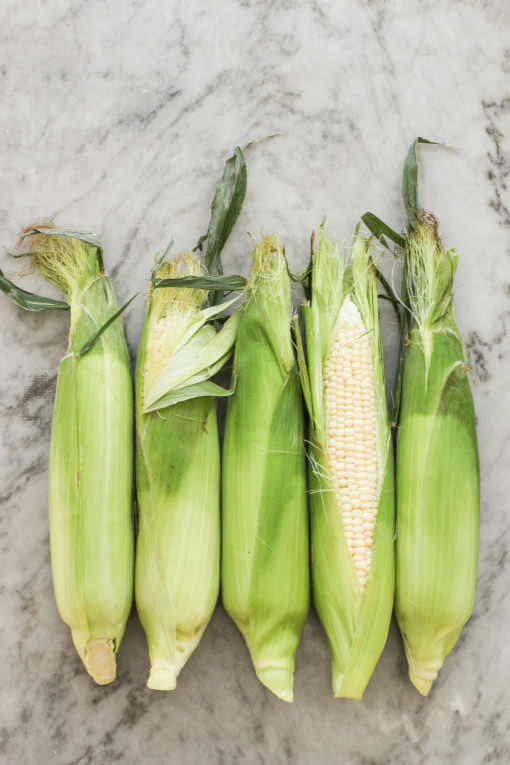 After I put Whitney down for a nap, I walked outside to start the grill.  Knowing I needed to get the grill really hot so I could get some good char marks on the corn, I lit the grill and then headed back inside to start prepping the corn.  I took some pictures of the corn in the husk, then without the husks (naked corn?) and set down my camera so I could prep the rest of the grill – brush it off, turn down the heat, etc.
I walked out the door, thinking about the next steps in grilled corn-land and looked up to see the grill sending out tons of smoke.  And I'm not talking about just the "ah, yes, it's hot" kind of smoke – I'm talking about full-blown white smoke, crap-we-have-a-fire-smoke.
So I opened the grill lid and "whoosh!" the flames shot up in front of me and even more smoke billowed out at me while I stood there, not moving.
Not doing anything.
Not saying anything.
Did I mention I didn't move and just stood there staring at the raging fire??!?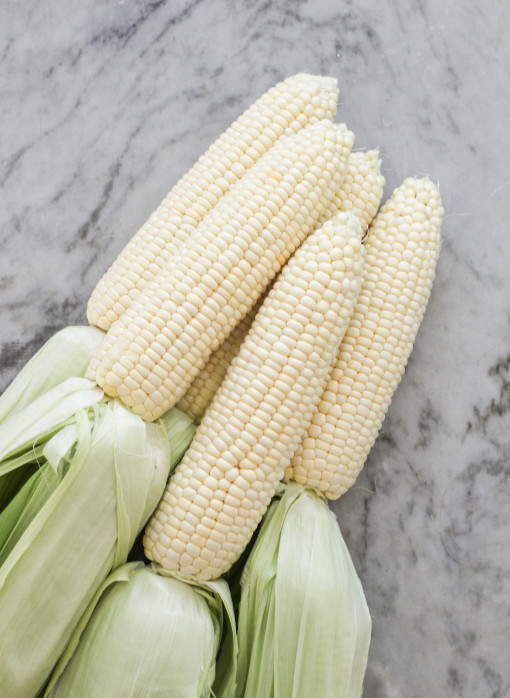 I know.  I probably should have yelled "FIRE!!" or something but I didn't.  Having been around fire all my life – from girl scout camp fire-making-drills all the way through cooking school-fire-101, burns up and down my hands, and full-blown-fire activation systems going off on top of me – well, fire and I are okay friends.  I prefer not to hang out with fire, but if and when I do, I'm totally okay with it.
So I stood there completely calm and just looked at it.  I looked at it and took an inventory of the situation:
(1) I knew we had a fire extinguisher, but didn't know where it was currently living.  Probably in the garage somewhere, but that garage is a deep, dark recess of stuff – needing a very thorough clean-out/organization day or six.
(2) I knew it was a grease fire.  I mean, we had just cleaned the grill a few weeks ago for somebody's big first birthday celebration – so there wasn't anything else that could have been burning in there.  So pouring water on a grease fire was not an option.
(3) And I knew that cutting the fuel off and covering the fire was probably the best way to get it to turn itself off – smother the flames and all.
And as I was smothering the flames, all minding my own flame-y business, I hear the painters at the house right behind us yelling at each other about this big fire they can see – which they really can't see the flames, it was only the smoke they spotted.  But anyway, now the painters see it and start yelling a panic-y, "fire!" and I yell back all calm and dismissive, "it's just my grill, I got it handled."  But they don't hear that part and come running over to my house, banging on the door which scares Avery half to death, alerts Marlee-dog into a barking frenzy, and has me trying to keep everyone quiet because for goodness sake!  The baby's sleeping!!!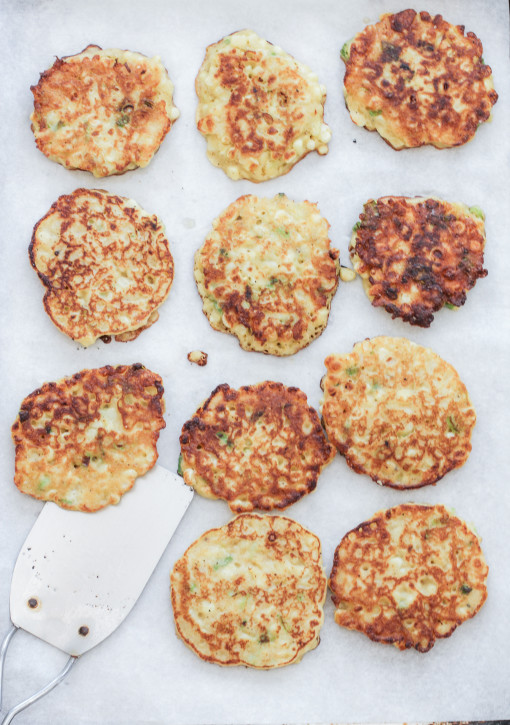 It was really funny, now that I look back at it.  But at that point I was annoyed because dang, little do you know Mr. Painter and sidekick, but I was working on getting the fire out, had you listened to me yelling back at you…but now I just walked away from a burning fire in the backyard so I could try to put a smile on my annoyed face and answer the door while also trying to calm a completely freaked out kiddo and doggy.  (The baby never woke up with all this commotion btw.  And my apologies on the longest run-on sentence ever.)
Me, answering the door with my fake smile: Hi! It's just my grill.  I….
Painter, cutting me off: I saw some smoke and I think there's a fire and I rushed over here and, and, and…
Me, politely: Yes, thank you.  It's just my grill.  If you could let me go back to it now I need to put out the fire and everythi….
Painter, not listening: So there is a fire!  George!  There's a fire!  I told you!!
Me, annoyed, and no longer smiling: Yep, there's a fire.  But I'm going to go put it out now, thanks for checking on me.
And then I proceeded to shut the door in the painters face, spin on my heel, and march directly back out of the house and into the backyard where lo-and-behold the fire was STILL going on inside the grill because you know, I wasn't there to put it out or anything.  And now I have one black dog and one small child standing on each side of me – reaching out to touch the fire, wanting to see the fire, to be one with the fire…
So I called Brian.
Brian: "Hi babe, how are you?"
Me, calm as can be: "Well, the grill is on fire and I wa…."
Brian, panic-stricken, and cutting me off: "WHAT??  THE GRILL IS ON FIRE??  LIKE WHAT KIND OF FIRE??"
Me, still calm: "Uh, it's a grease fire and I was just calling to ask where the fire extinguisher is because…."
Brian, still panic-y, and still cutting me off: "POUR WATER ON IT!!" (He's yelling at me, like that helps in a crisis situation.)
Me, and…still calm: "Uh, it's a grease fire.  I already turned of the source and closed the lid but I need a fire extinguisher please.  Can you tell me where it is?"
Brian, not panic-y at all: "We don't have one."
Me, getting panic-y: "WHAT?!!?"
Brian, even more calm then before: "We don't have one."
Me, even more panic-y, and yelling so loudly the scared painters are probably already packing up their supplies and planning to high-tail it outta this crazy neighborhood: "WELL, THERE'S A GREASE FIRE HERE AND I NEED TO PUT IT OUT!!" (I'm now yelling at him, like that also helps in a crisis situation.)
Brian, so calm I think he might have fallen asleep: "Well, pour some sand on it."
Me, whipping my panic-stricken head around looking for the big bucketful of sand that we apparently have and I didn't know about when what do I see but the kids sandbox.  It's holding about 3 handfuls of sand in it and the sand is completely covered in sand toys.
Me, thinking to myself:  Do I have to run back and forth from the sandbox to the grill with the world's smallest sand shovel like some sort of really bad bootcamp/survivor workout?
Announcer voice over the intercom: Can Jenn make it folks?  She only has the worlds tiniest shovel and mere minutes before the grill catches the trees on fire and the painters run screaming down the street….
Yea.  This was all running through my mind in the middle of the phone conversation.  And then Brian calmly (who can be calm at a time like this??) reminded me that we had a half bag of sand on the side of the house from some backyard project from last week.  So I tucked the kiddo under one arm (just in case things blew up on my way over to the side of the house, we could tuck and roll together, all James Bond style) and ran as fast as my bootcamp training had taught me (fast, btw) over to the bag of sand.  I dropped the kid and picked up the sand, running back over to the grill while screaming, "STAY THERE!!  STAY THERE!!" in case kid OR dog decided to listen to me for once in their gosh-darn lives and poured the sand all over the grill and smothered the flames.
Brian was on the phone the whole time listening to all this go down.  It will be funny to hear his side of the story when I see him later but as soon as the fire was out, I picked up the phone, said "fire's out" and he answered, "good" and we both hung up and went on with our day like it was all normal and such.
Then I felt guilty for kind of dismissing/maybe yelling slightly at the painter who was trying to help, so Avery and I whipped up a batch of chocolate chip cookies and went over to say thank you for trying to help.  Guilt gone.  And I got to eat some cookies too, which for all you firefighters out there – you know that the best part of putting out fires is eating cookies when you're done.
But when I walked back into the house I realized that the grilled corn on the cob with ALL the toppings recipe would have to wait a little bit (or a long bit, depending on how long it takes me to clean the sand out of the grill) because the grill was no longer, uh, grilling.  But I had corn and I was hungry, so instead I whipped up these buttered corn and green onion fritters.  Just fresh corn off the cob cooked in butter with salt and pepper and whisked together with batter fixin's and cooked in a smoking (but not on fire, haha) hot skillet until crispy and golden brown on both sides.
And if you happen to have a working and non-flame-throwing grill, you can totally grill the corn first and then add it to the batter.  You know, if you feel like living on the edge today…
xo,
Jenn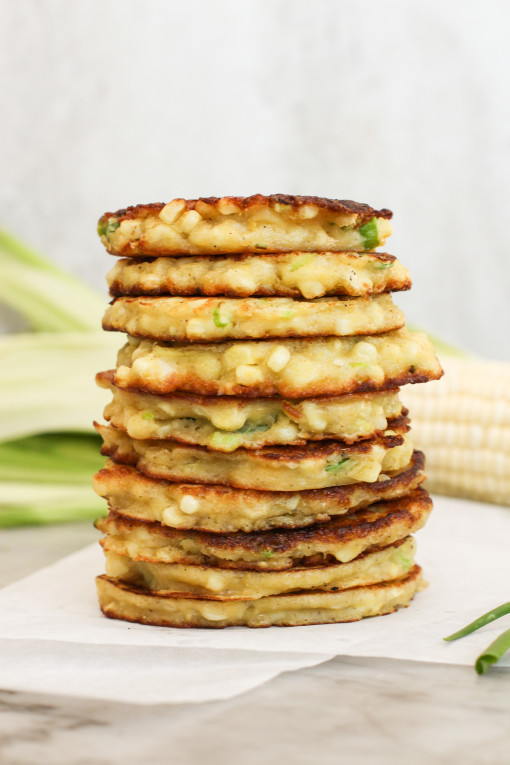 buttered corn and green onion fritters
makes 12 fritters
2 ears of corn, peeled and silt removed
2 tablespoons butter
salt
black pepper
3 green onions, trimmed and washed, and thinly sliced
1/3 cup cornmeal
1/4 cup all purpose flour
2 teaspoons baking soda
1 egg
1/3+ cup milk
olive oil
Using a sharp knife, remove the corn from the cob.  Place the corn kernels and the butter into a skillet and cook over medium-high heat until the butter is melted and the corn is cooked through – about 5 minutes.  Season with salt and black pepper and set aside. (Alternately, you can omit the butter and just cook the corn on the grill.  Allow to cool and then cut the kernels from the cobs, discarding the cobs.)
In a medium sized bowl, whisk together the cornmeal, flour, baking soda and a pinch of salt and black pepper.
In a separate bowl, whisk together the egg and milk.
Add the milk mixture, corn, and green onions to the flour bowl and whisk to combine.  If the batter is dry, add just enough milk to make it smooth.
Heat a cast iron skillet over high heat and add a good glug of olive oil to the pan.  Scoop the batter mixture out of the bowl using just less than 1/4 cup measure and pour it into the skillet.  Turn the heat down to medium and continue to cook the fritter until little bubbles form on the top.  Flip the fritter and cook the other side for about three minutes.  Remove the cooked fritters from the pan and continue in this pattern until all the fritters are cooked.
my notes: These fritters can be enjoyed all on their own, just hot out of the pan in all their corn-y goodness.  Or you can top each one with a poached egg, some smoked salmon or a big pile of herbs and summer tomatoes.  I doubt you will have any leftovers, but if you find a fritter or two left on your plate, just cover and place in the refrigerator for up to five days.