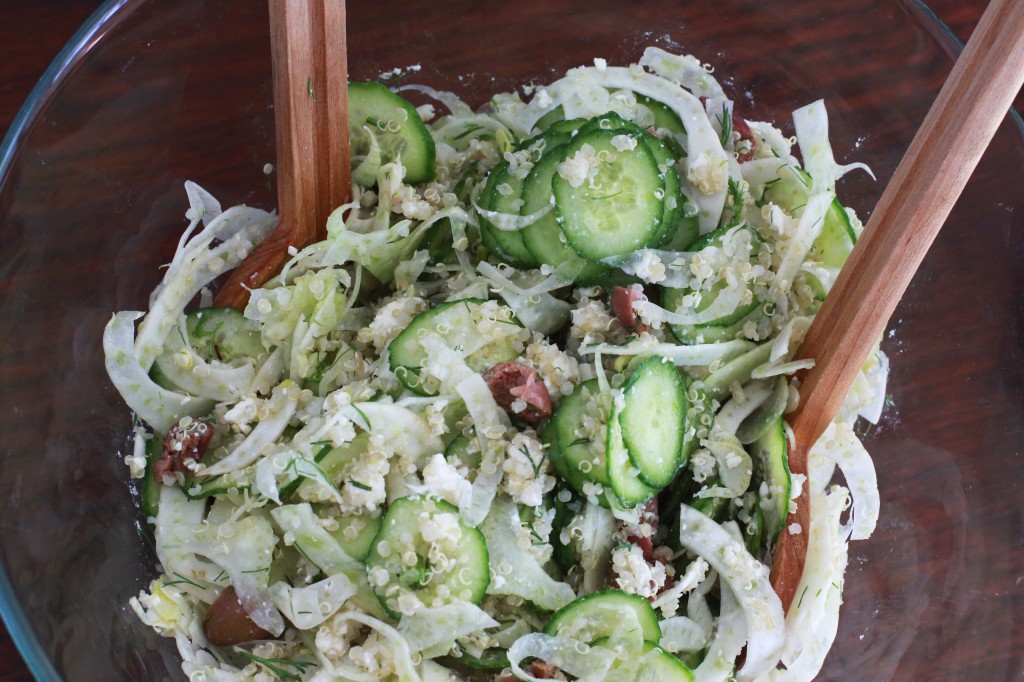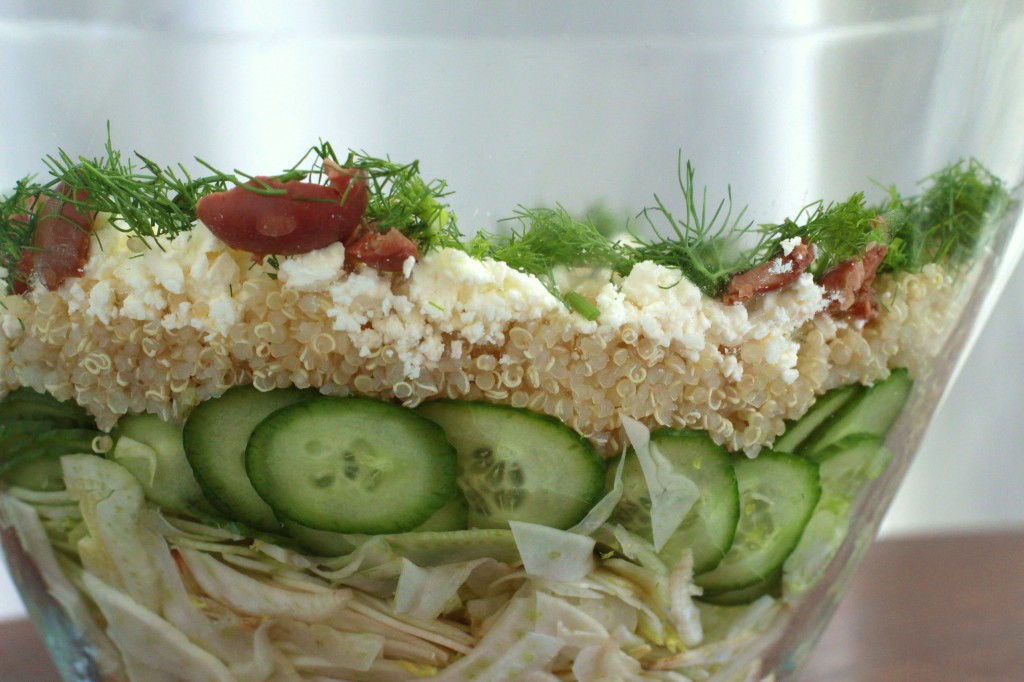 I don't know what's happening in your neck of the woods, but it's been hot over here.  I mean, capital H, O, double-T, HOT.  How do I know it's hot besides the sweat?  The pool was opened yesterday.  The dog won't move from under the fan.  The baby sleeps for his full two hour nap.  Plants (and humans) are wilting….  And when I asked what the family wanted for dinner, they said "ice cream!"  Huh.
So instead of ice cream (at least we can save that for after dinner) enter this cold salad for dinner option.  Crunchy, cool, refreshing…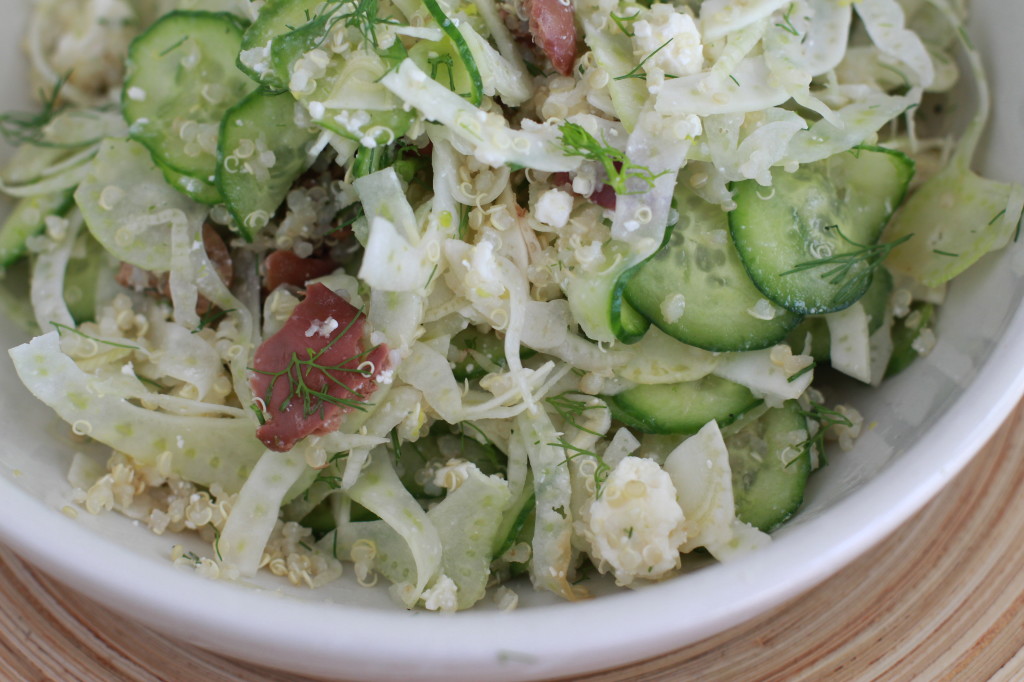 shaved fennel with cucumber and quinoa
makes 2.5 quarts
1 head of fennel, thinly sliced
3 persian cucumbers, thinly sliced
2 cups cooked quinoa
1/2 cup crumbled feta
1/4 cup kalamata olives, torn into large pieces
1/4 cup fennel fronds, roughly chopped
3 tbsp orange vinegar
1/4 cup olive oil
1 tbsp dijon mustard
salt and pepper
I would recommend using a mandoline, to thinly slice the head of fennel and the cucumber(s).  (If you don't have a mandoline, use a really sharp knife and slice as thinly as possible.)  Place the fennel, cucumber, feta, olives and fennel fronds into a large bowl.  In a separate bowl, combine the vinegar, olive oil and mustard with a whisk.  Add salt and pepper to taste.  Add vinaigrette to the vegetables and toss all to combine.  Serve immediately.
notes:
I am in love with this orange vinegar and have contemplated drinking it with a straw every now and then.  If you don't have access to orange vinegar, then a red wine vinegar would be a great replacement in the vinaigrette.
If your fennel came to you frond-less, you can substitute parsley or even cilantro in place of the fennel fronds.
I have persian cucumbers at my local market and highly recommend using those for this dish if you can find them.  Their cucumber flavor is much more intense and they have a higher "meat" to "seed" ratio which will allow them to stay crunchy longer after being dressed with the vinaigrette.  If you cannot find these in your local market, replace them with one regular cucumber.