Last night as I was putting the kiddo to bed, I looked out the window and noticed it was darker.  I mean, darker than normal for the nightly story hour.  In fact, it was so dark that I turned on the light so we could finish up the last story before tucking everyone in for the night.
You know what that means, right?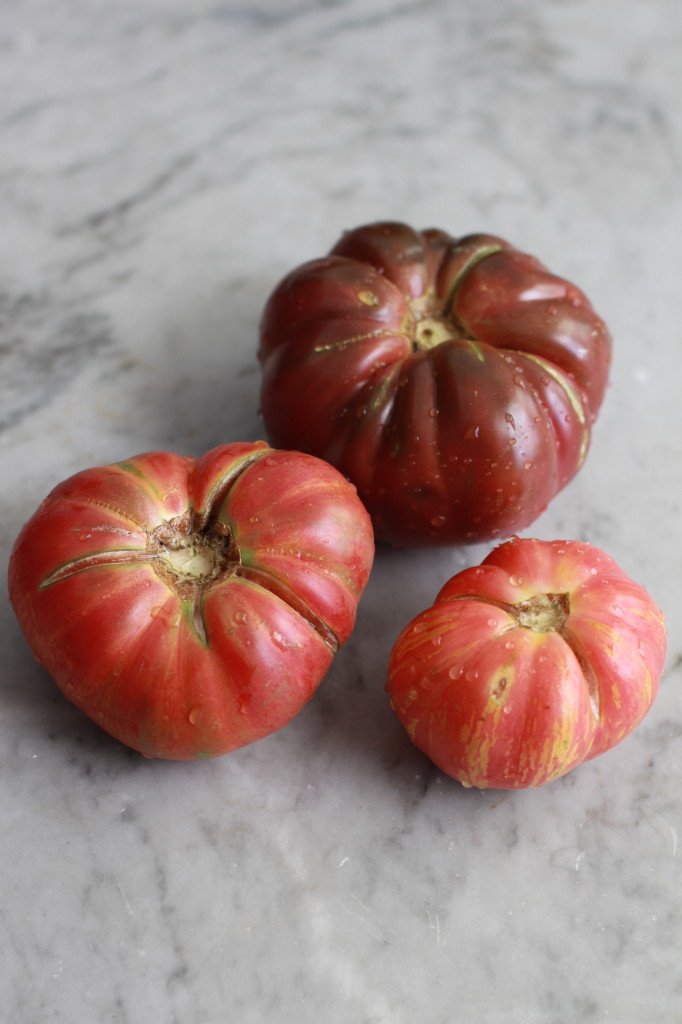 Looks like summer is coming to an end.
Dang it.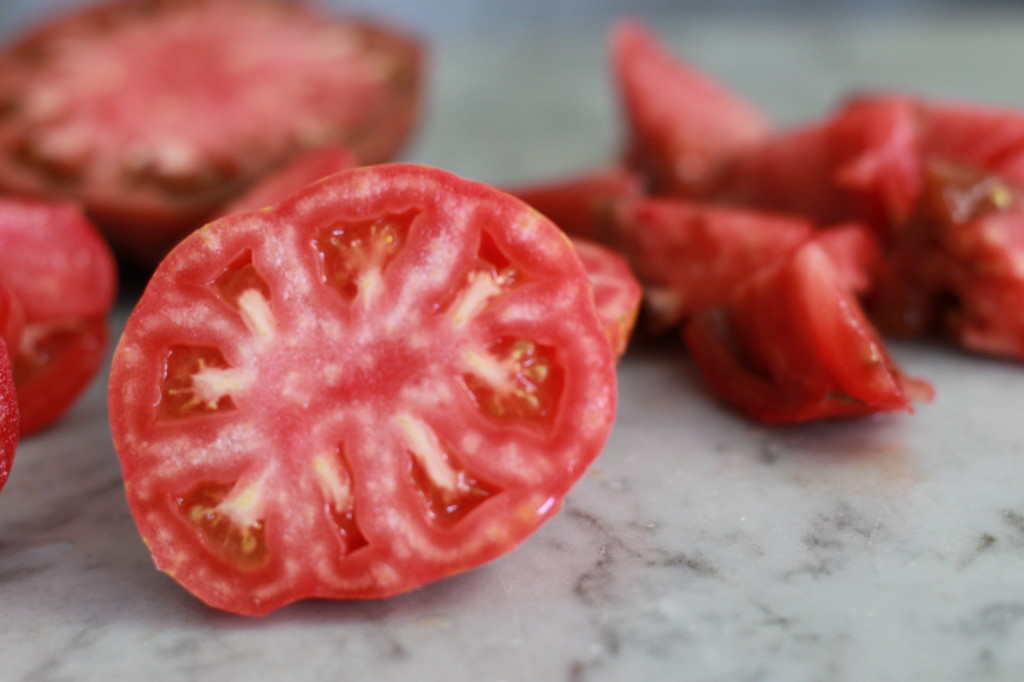 I don't know about you, but I'm not ready just yet.  May I please have a few more lazy summer days to look at the cloud animals floating above in the sky?  Or how about a few more early sunrises to hike the dusty trails?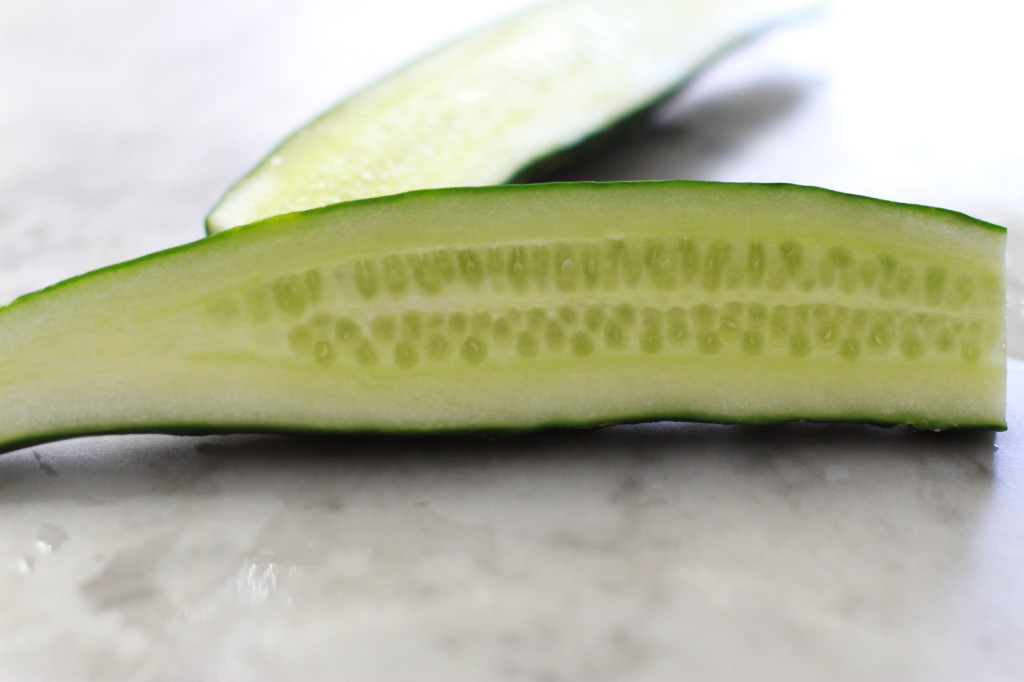 And these tomatoes.  Freshly picked and smelling like earth and vine.  May I please have just a few more days of tomatoes?  Pretty please??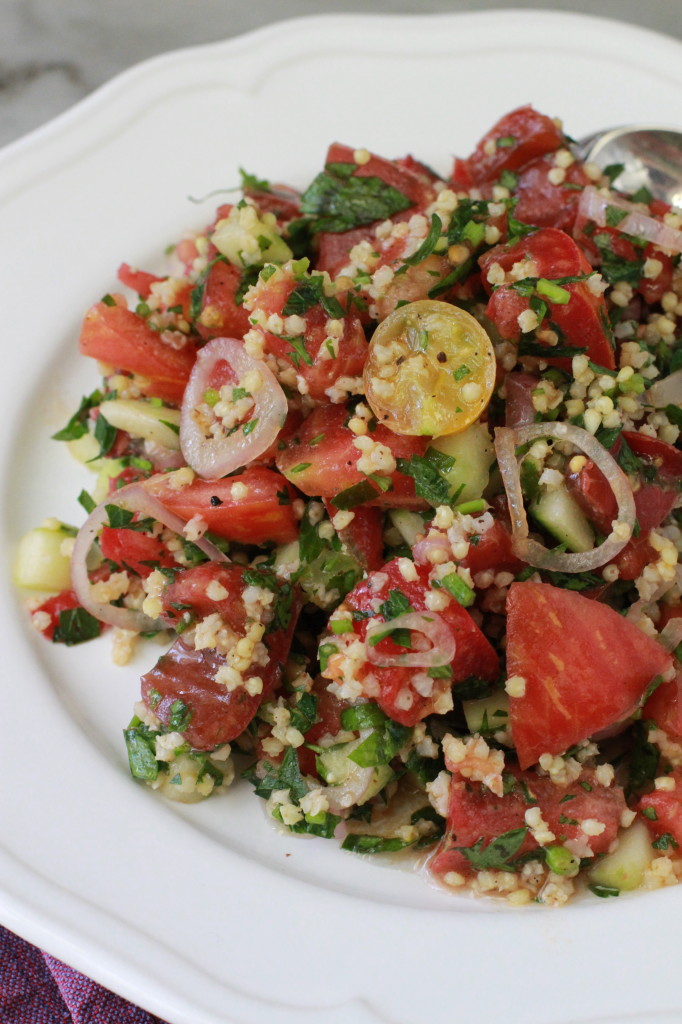 Ripe and full of juicy tomato flavor, this salad is the perfect farewell to summer.
Whenever I decide that summer's is really over, I mean.  🙂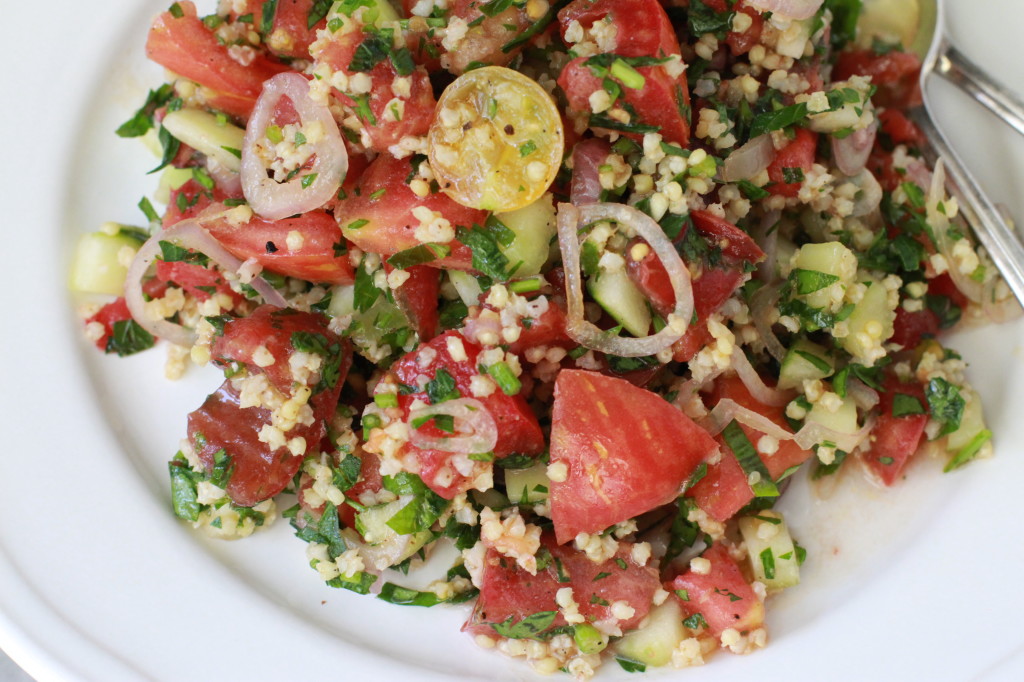 heirloom tomato and millet tabouleh
2 cups heirloom tomatoes, chopped into bite sized pieces
1 cup cucumber, peeled and chopped
1/2 cup parsley, chopped
1/4 cup mint, chopped
1 medium shallot, thinly sliced into rings
the juice of 1 lemon
1/4 cup olive oil
1/2 cup millet, cooked
salt and pepper
Place all ingredients into a bowl and toss to combine.  Taste and adjust as needed.
notes:  Tabouleh is traditionally made with bulgur but I only had millet on hand.  The lemon adds a large amount of tang to the salad – if you aren't a fan of lemon, reduce the quantity or substitute it with red wine vinegar. 
how to cook millet
Simmer 1/2 cup of dry millet in 1 1/2 cup of water.  Stir only once and at the beginning of the cooking process.  After you stir the millet, leave the grain to cook on it's own and after about 20-25 minutes, the grain will resemble cooked rice.  If you stir the millet while it's cooking it will resemble mashed potatoes.
notes: Millet provides vitamin B6, folic acid, niacin and is a good source of protein.  It is also gluten free.