Oh, pie.  It's usually what's for dessert around here, but today it's for dinner, or even breakfast or brunch.  Not sweet, this time but savory – this pie is filled with all the summer goodies and delicious cheesy bits.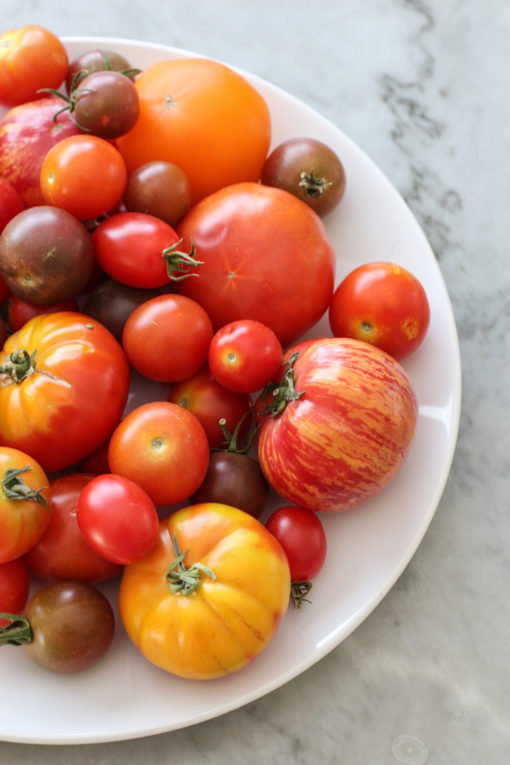 Have too many zucchini or tomato in your garden like us?  All of a sudden the tomato and zucchini plants were growing so quickly we really couldn't keep up just eating them plain so I had to get creative.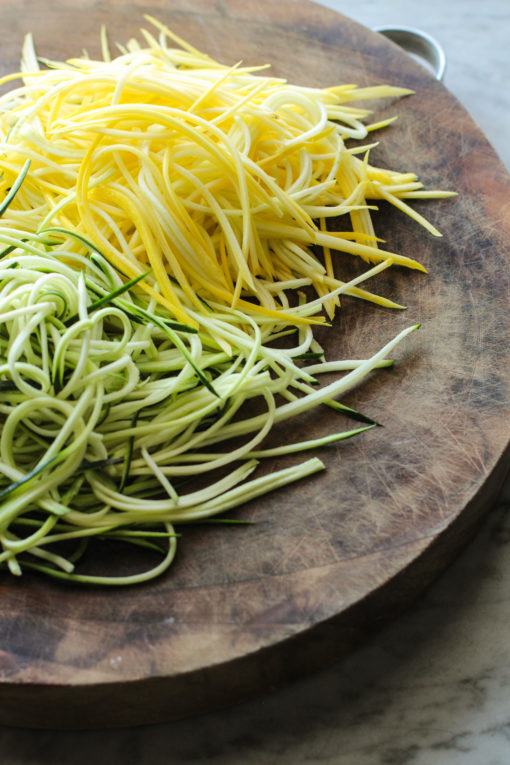 Speaking of creative, I've got some exciting news!  I got my business license last week!!  I know, that's probably not too exciting (a business license, wow, big deal) but it is quite a big step for me.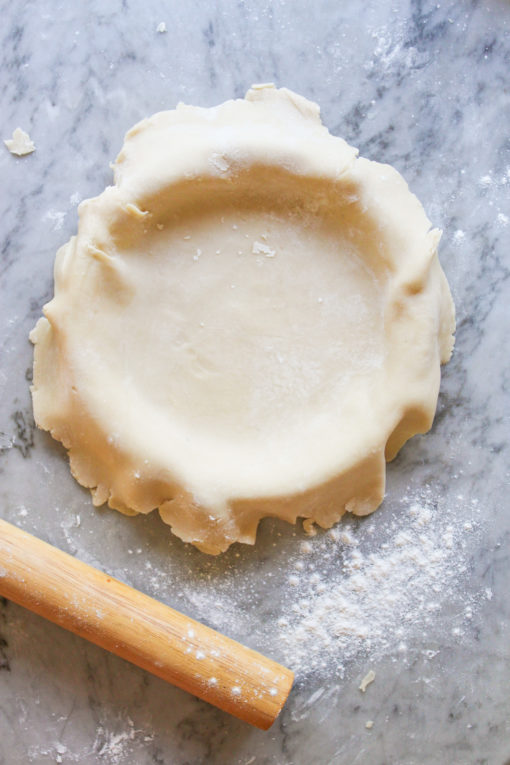 It's taken me years to get up the courage to try something new.  Blame it on previous hardships, my introverted personality, or just the fear of being laughed at – I seriously have been sitting here creating ideas and then just sitting on them.  Like a hen, waiting for her eggs to hatch, haha.  But I guess I just finally realized that you can't make your dreams come true if you are just sitting on your buns, warming the sofa.
Plus, there are two sets of kiddo eyes on me and dang, I must lead by example!!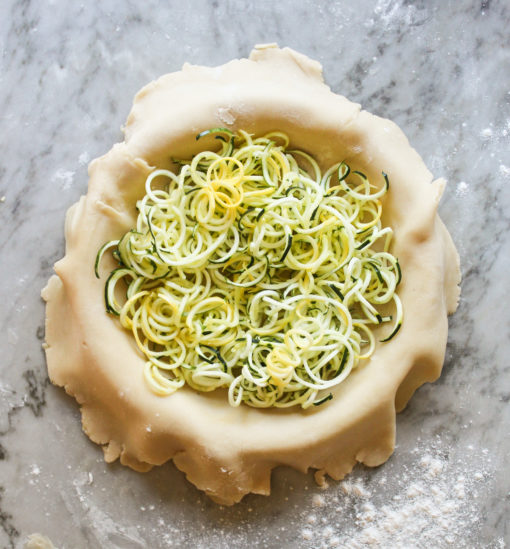 So, I filled out the business license form, walked down to the clerks office and waited in line.  While I was there, I watched a beautiful bride and her groom getting their marriage license, a family gathering on the steps to take a group picture with their adopted baby, and a little kid so unbelievably excited about getting his passport and traveling to Mexico that he was telling everyone in the entire office.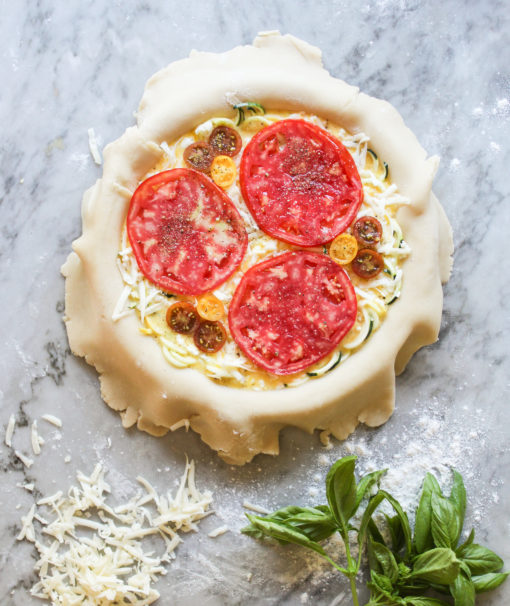 I mean, this office must be a wonderful place to work – all they do is make peoples dreams come true.  Or at least make the dreams legal.  And that's what they did for me.  Just a little piece of paper, but it man, it just means so much.  I can pursue my dreams, put my ideas into motion, actually get OFF the sofa and do something instead of flapping my jaw.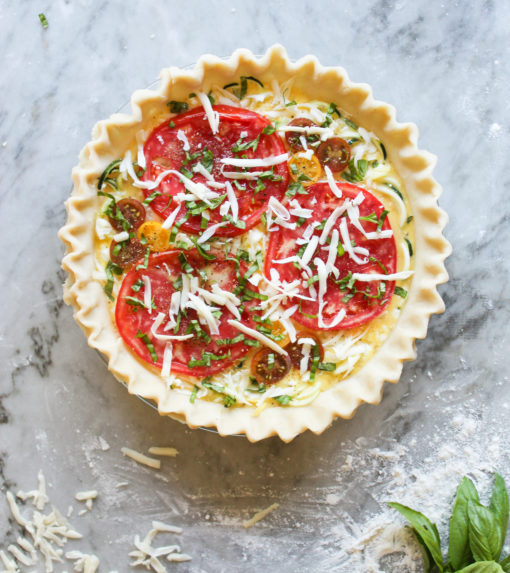 So yeah.  Exciting news coming soon but in the meantime, this pie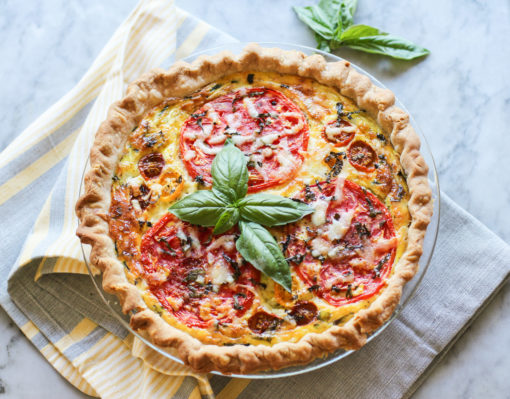 It's a hodge-podge of summer veggies and you can really make it anything you want.  I used my basic pie dough recipe for the crust (this recipe) and then added some spiralized squash and zucchini, mixed in a cheesy custard base, and then added some tomatoes and basil to the top.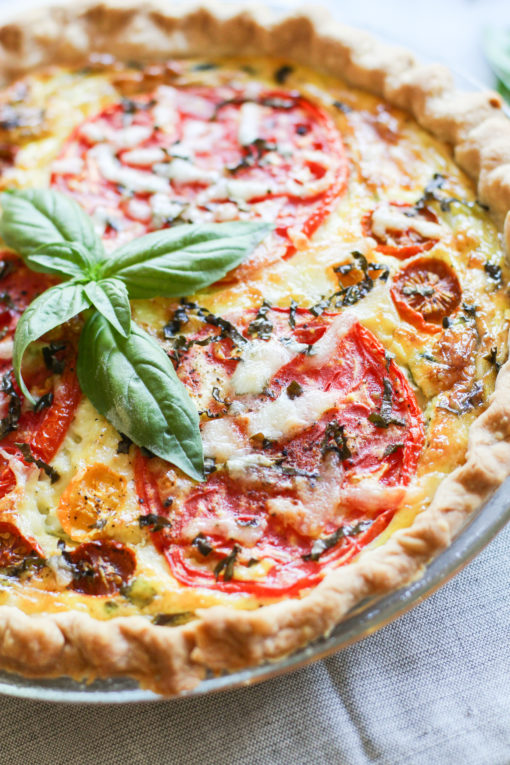 Baked until golden brown and bubbly, this savory pie can be served warm or cold, and makes the perfect dinner or brunch addition.  It also works well to help celebrate dreams coming true and the little victories in life.
XO,
Jenn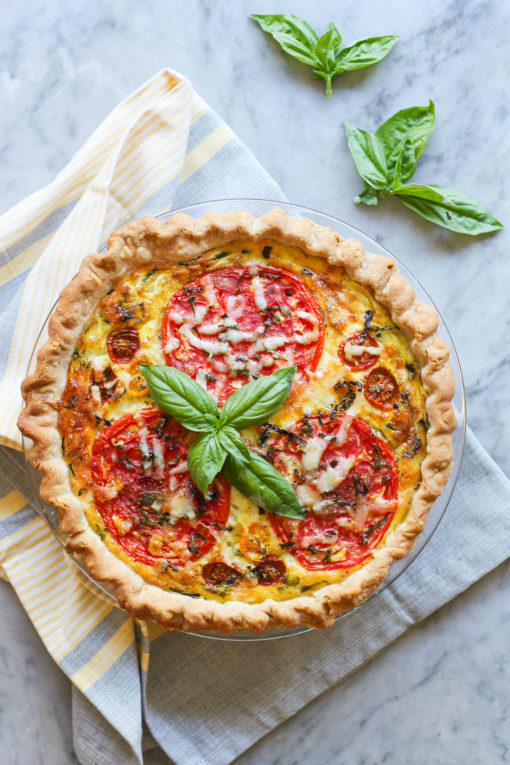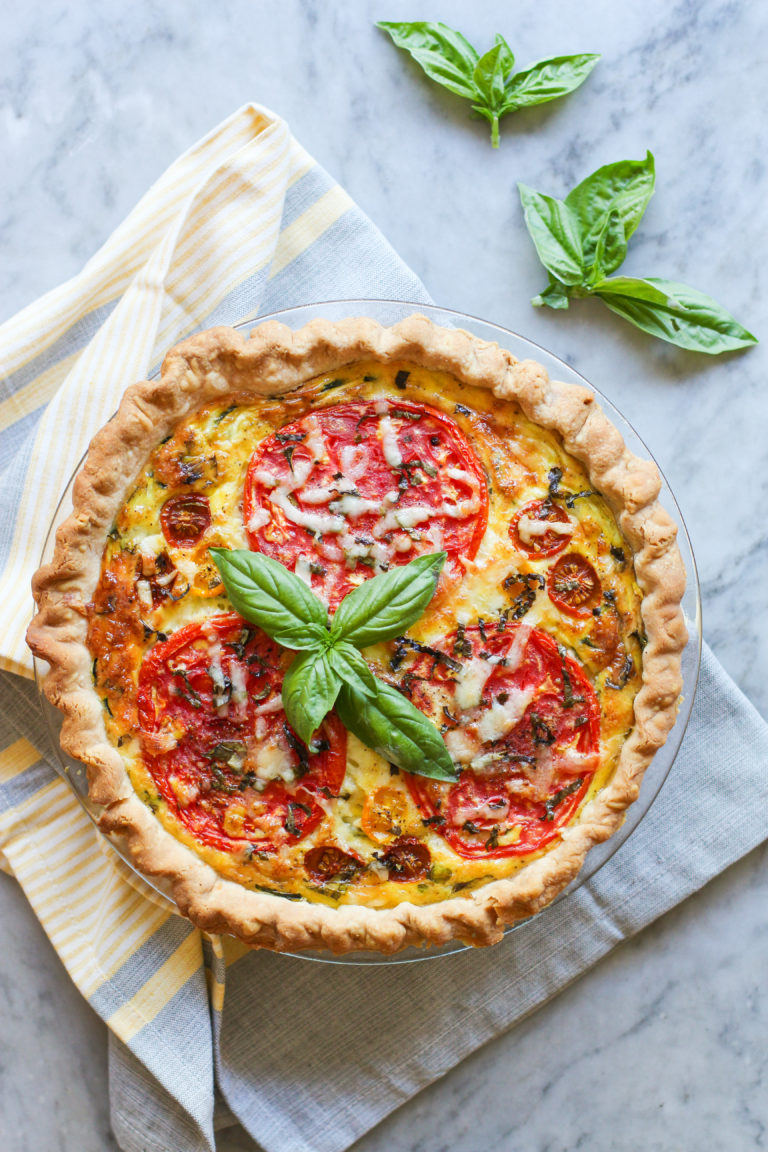 savory zucchini, tomato and basil pie
makes 8 servings
one pie dough recipe (recipe here)
2 cups spiralized zucchini (about one medium zucchini)
1 cup spiralized yellow squash (about one small squash)
6 eggs
1 cup cottage cheese
1 cup grated fontina cheese
1/4 cup grated parmesan cheese
1 large tomato, cut into thick slices
3 tablespoons fresh basil leaves, minced
salt
black pepper
Preheat your oven to 375 degrees.  On a lightly floured surface, roll the pie dough into a large round, about 1/8 inch thick.  Line a 9 inch glass pie pan with the dough and trim any excess.  Crimp or pinch the edges into a decorative pattern.
Place the zucchini and squash into the bottom of the pie pan and set aside.
In a medium sized bowl, add the eggs and whisk them together with a pinch of salt and pepper until the eggs are completely whisked.  Add the cheeses and the basil to the eggs and stir to combine.  Pour the mixture into the pie pan, and use a spoon to push some of the eggs mixture under and around the zucchini to even everything out.
Place as many slices of tomato on the top of the egg mixture as you want – you can fan them or place them in a circle – I used three because my tomato was so big, but make sure that they are not stacked on top of each other so that they will bake into the tart and not on top of the tart.
Place the tart into the oven and bake for about 45 – 60 minutes.  The tart will be done when the center two inches of the tart jiggles slightly when moved.  Remove the tart from the oven and allow to cool for 10 minutes before serving.