I remember eating fried eggs a lot when I was a kid.  I'm not sure why I was eating so many eggs… Maybe our chickens were on a laying frenzy?  Maybe eggs were the only food in the fridge?  Maybe it was the first thing I could really cook and so I put "fried eggs" on repeat?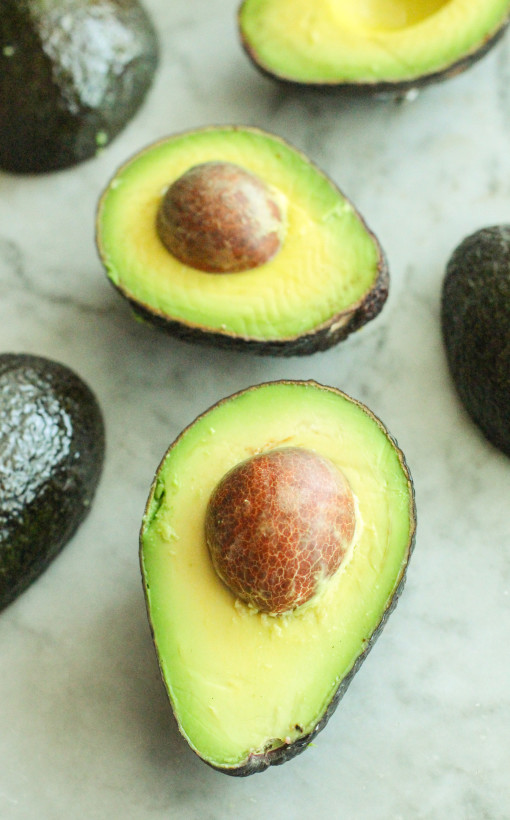 Even though I am not sure of the why, I remember the what as the lunch was always the same – fried egg on toast with a thin spread of mayo and some shredded cheddar cheese melting between the layers.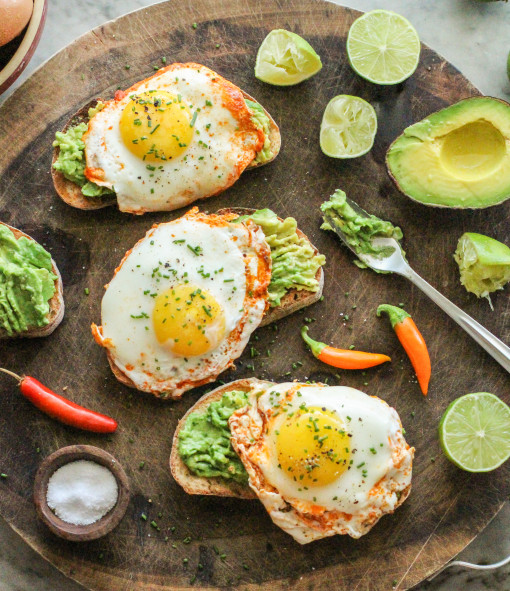 An ooey, gooey melting cheesy mess of crunchy toast yolky egg – and it was the best lunch ever when I was a kid.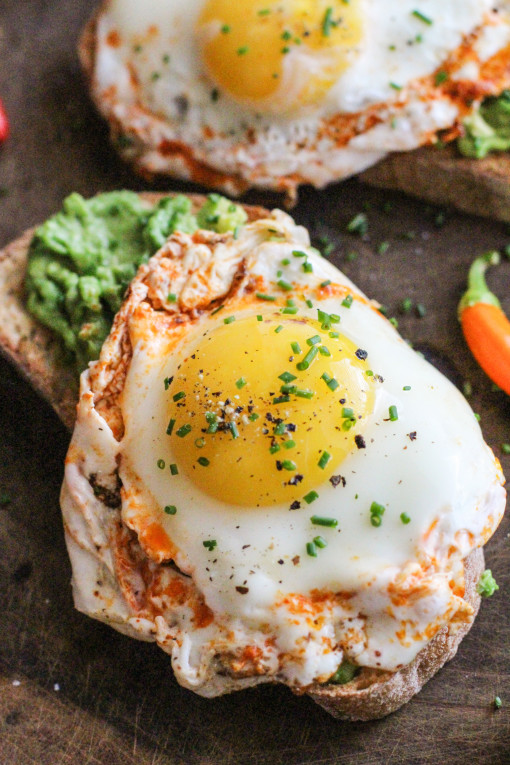 Fast forward a few years (ahem) and let me introduce you to my new favorite lunch – a fried egg sandwich again, but with some new flavors.  The cheese has been traded in for creamy smashed avocado and the mayo has stepped aside for some hot chile action.  The crunchy toast is still here but now it's an open-faced option – providing just enough holes to hold the limey avocado and sop up any and all runny yolk action.
A fried egg sandwich for adults.  But it somehow still makes me feel like a kid when I eat it.
Time to feed my inner kid…
XO,
Jenn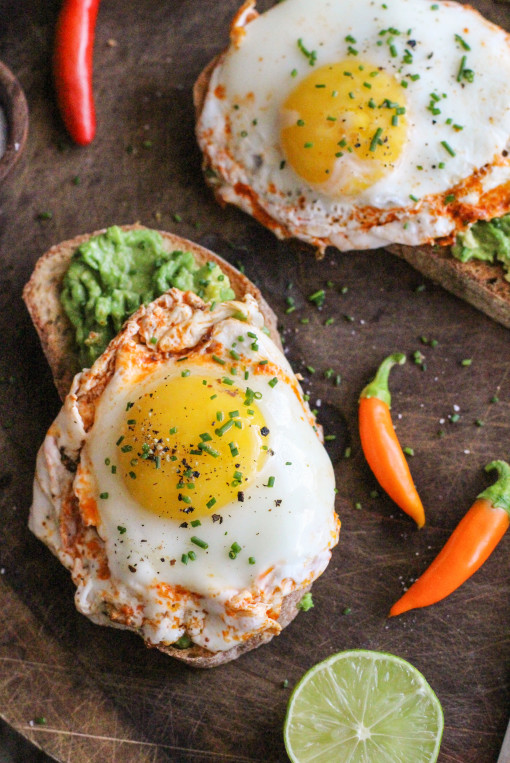 creamy avocado toast with chili-lime fried eggs
makes four toast
4 eggs
4 slices of ciabatta bread
1 avocado, peel and pit removed and cut into cubes
1 lime
4 tablespoons Cholula hot sauce (or hot sauce of your choice)
4 tablespoons extra virgin olive oil
salt
black pepper
thinly sliced chives for garnish
Toast the four slices of bread – either in your toaster or grilled over medium-high heat on your bbq grill.  Set aside.
In a small bowl, place the avocado cubes and mash with a fork.  Squeeze a good amount of lime juice over the avocado and sprinkle with salt and pepper.  Taste it and adjust as needed, but you want a distinct lime flavor on the avocado.
Set the four toasts on a cutting board or plate.  Divide the avocado in four portions and spread on each toast.  Set aside.
In a nonstick skillet over medium high heat, place one tablespoon of oil in the pan and crack on egg directly on top of the heated oil.  As soon as the egg white starts to set, sprinkle one tablespoon of hot sauce around the egg white and swirl the pan to make the egg cook in the hot sauce.  Turn the heat down to medium and let the egg cook to your liking – mine are over easy but make your eggs the way you like them.  Once the egg is cooked, gently remove the egg and place it on top of the avocado toast.
Continue to cook the eggs in the same manner until you have all four toasts and eggs assembled.  Sprinkle the tops of the eggs with salt, pepper and chives and eat asap.
my notes: If hot sauce is not your thing, these toasts are just as delicious without the heat – just leave it out of the recipe and enjoy the eggs the way you like them.