In a strange turn of events, it's freakin' cold today.  A day in the middle of July, in California, and we have been wearing long pants and sweaters all day.  Seriously.  Cold.
But with cooler weather comes the perfect excuse to turn on the oven and bake a delicious cherry almond clafoutis.
So here we go!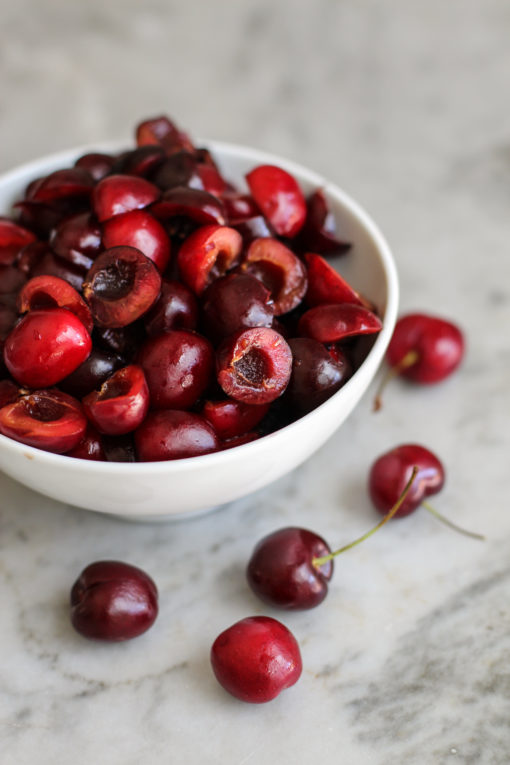 Don't be intimidated by the name of this dessert.  Clafloutis (pronounced kla-foot-e) is just a fancy French name for a baked dessert that is traditionally made with black cherries and is covered with a flan-like custard.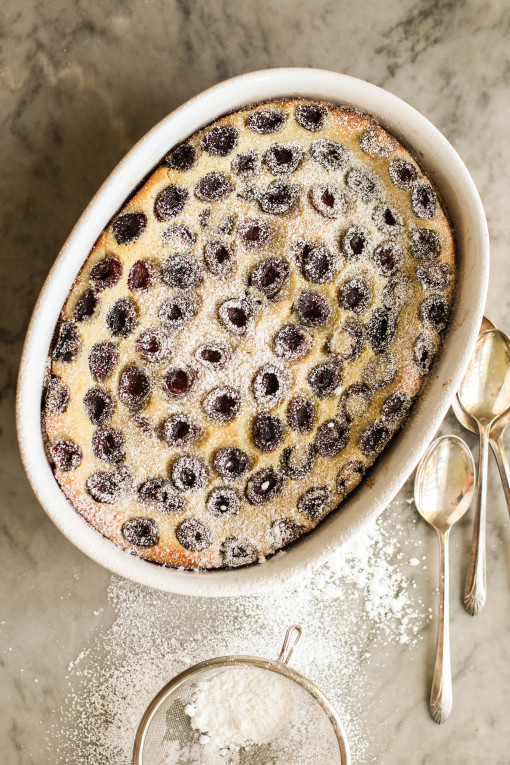 Oh, and the you sprinkle a ton (A TON!) of powdered sugar over the top and can even add large dollops of whipped cream over the top of everything if that's how you like it.  And who doesn't like whipped cream???
Are you heading to the kitchen right this instance??!?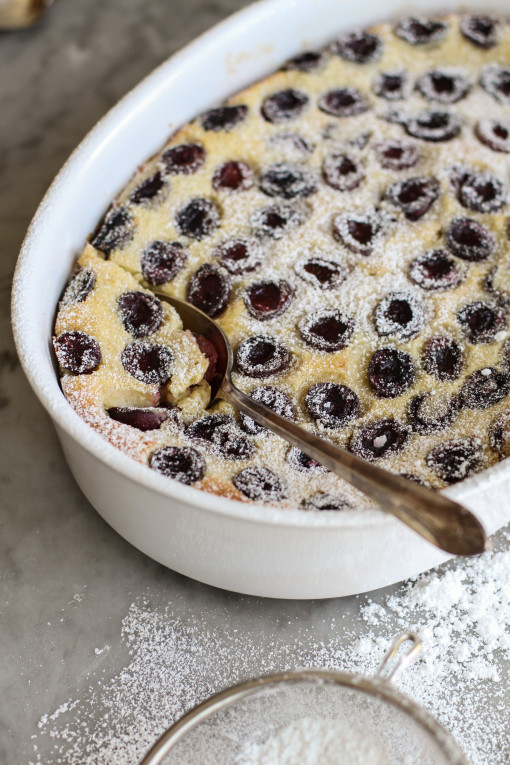 Clafloutis can be made with any kind of fruit you like – peaches, figs, strawberries, etc – the creamy custard is an amazing base for whatever fruit your heart desires.  It's a non-fancy dessert with a fancy name that will quickly become part of your frequently baked dessert list because it's just so yummy and easy to make.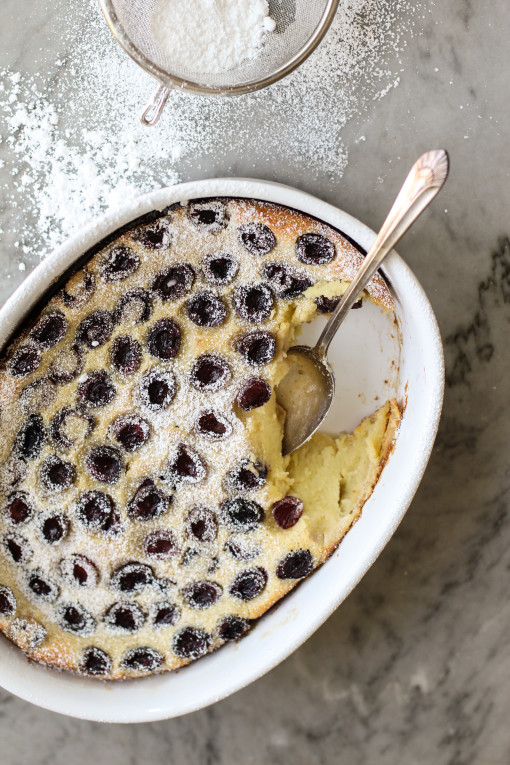 cherry almond clafloutis
from food and wine magazine – serves eight
1/2 cup granulated sugar
5 eggs
1/2 vanilla bean, split, seeds scraped
3/4 cup all purpose flour
3/4 cup plus 2 tablespoons almond flour or almond meal
1 teaspoon kosher salt
1 cup whole milk
1 cup heavy cream
12 ounces sweet cherries, pitted
Preheat oven to 350 degrees.  Butter or use non-stick spray to coat a 10 inch baking dish.
In a large bowl, whisk the sugar with eggs and vanilla seeds.  Whisk in the flours and salt until just incorporated.  Add the milk and cream and whisk until light and very smooth, 3 minutes.  Pour the batter into the prepared dish and arrange the cherries on top.
Bake for 35-40 minutes until the clafloutis is set.  Let it cool.  Dust with confectioners sugar and serve with whipped cream.