Hi guys, how's your weekend treating you so far?  Have any needs or wants for a blueberry lemon drop or maybe a blueberry lemonade?  Yes, that's right – two drinks for the price of one today!!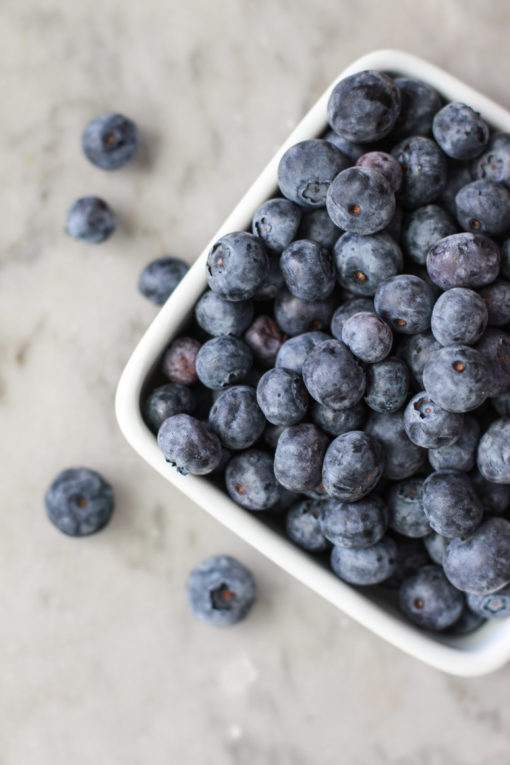 These drinks came from that batch of flavored simple syrup I made about a month ago.  Don't get me wrong – I made these drinks with that batch of simple syrup also one month ago, but it just took me this long to post the pictures and recipes for you guys to enjoy.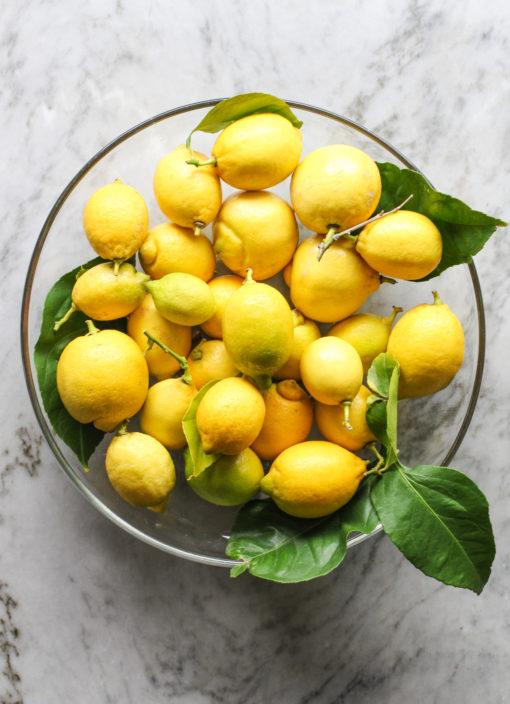 So, first up is a super easy rift on a lemon drop.  A lemon drop cocktail is super tasty and made with simple syrup, lemon flavored vodka, and a bit of lemon juice that get shaken together and poured into a chilled martini glass with a sugared rim.
The fun part comes in when you flavor your simple syrup and use that in place of the plain simple syrup.
Here I used blueberry simple syrup, but you could use strawberry, mint, or even lavender to get a unique spin on the classic lemon drop.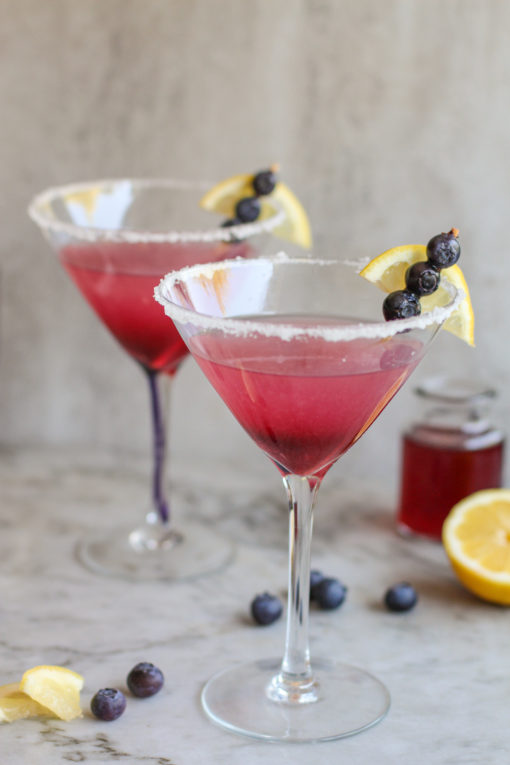 Not to be outdone by the fancy blueberry lemon drop – a delicious and refreshing non-alcoholic blueberry lemonade can be made using the exact same ingredients (minus the vodka.)  Flavored lemonades are a favorite in our household – usually blueberry is the winner – but we have also made raspberry, cherry and strawberry too.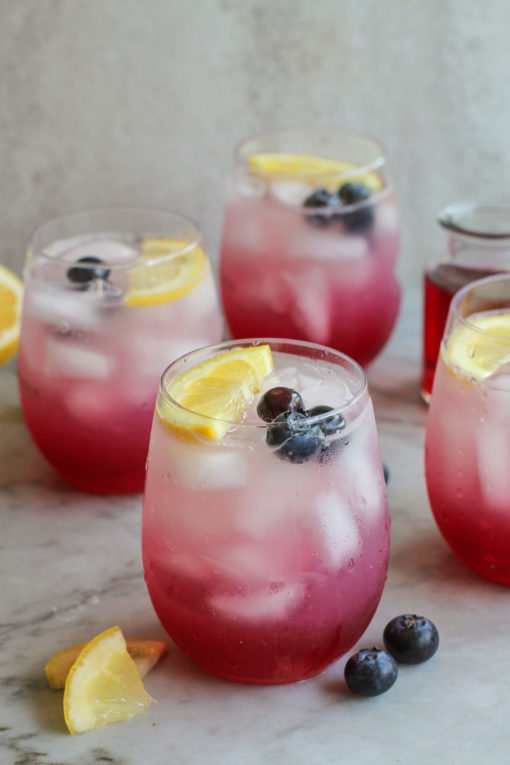 So whether you are in need of a refreshing non-alcoholic beverage today or are having a night that requires a fancy martini glass or two – I've got you covered in the recipes below.
Happy weekend!  Cheers!!
XO,
Jenn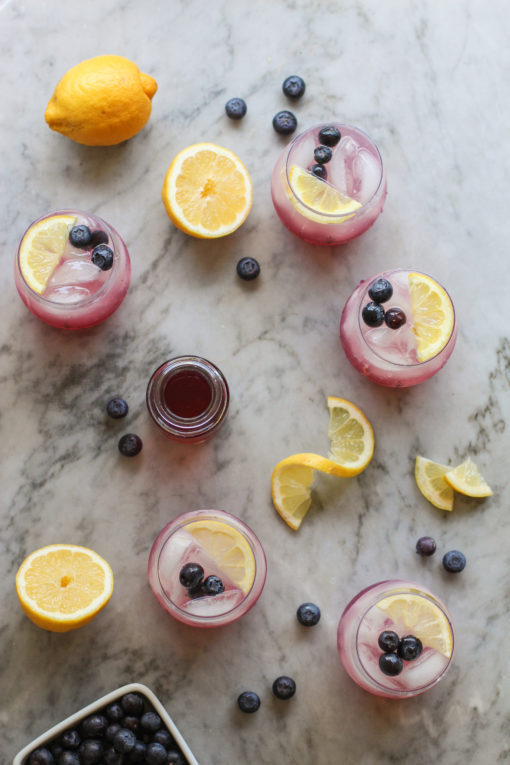 blueberry lemon drop
makes 4 cocktails
2 cups lemon vodka, chilled
1/2 cup freshly squeezed lemon juice
1/2 cup blueberry simple syrup, or more to taste (recipe here)
fresh blueberries, for garnish
lemon slices, for garnish
superfine sugar for sugared rims
Wet a clean kitchen towel with water.  Fold the kitchen towel to fit a small-ish plate and place the towel onto the plate.  Pour a small amount of superfine sugar onto another flat plate.  Place the top of your martini glass onto the towel to wet it, and then into the sugar to form a sugared rim.  Set aside.
Place all ingredients into a cocktail shaker filled and shake until combined.  Pour into chilled martini glasses and garnish with fresh blueberries and lemon slices.
blueberry lemonade 
makes 6 servings
1 cup blueberry simple syrup (recipe here)
1 cup freshly squeezed lemon juice
2 to 3 cups cold water to dilute
fresh blueberries, for garnish
lemon wedges, for garnish
Mix the blueberry simple syrup and the lemon juice together in a large vessel.  Add two cups of cold water to the lemonade and taste.  If the flavor is too strong, dilute with more cold water.  Place ice into your cups and fill with the blueberry lemonade.  Garnish with fresh blurberries and lemon wedges.