My oldest kiddo came running into the kitchen from the backyard yesterday, chewing on something…?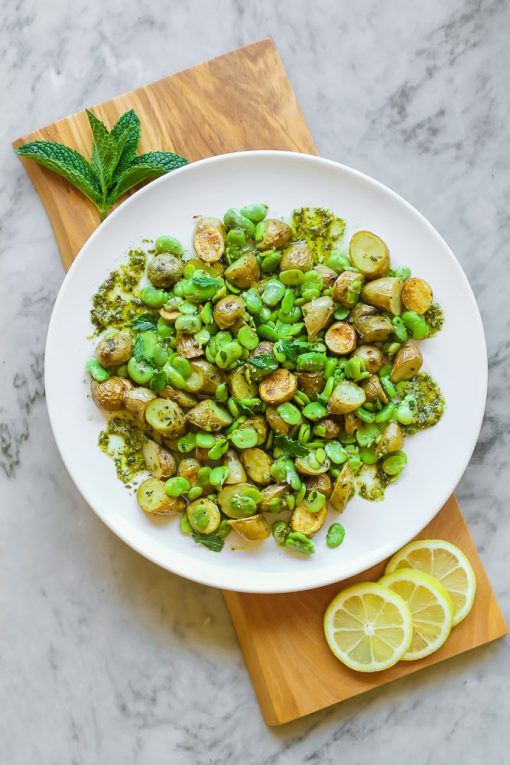 When I asked what he had in his mouth, he responded quite cheerily, "a pea!!"
I tried not to panic because although we had some peas in the garden at the beginning of spring, they had all been torn out just last week to make room for the summer vegetables.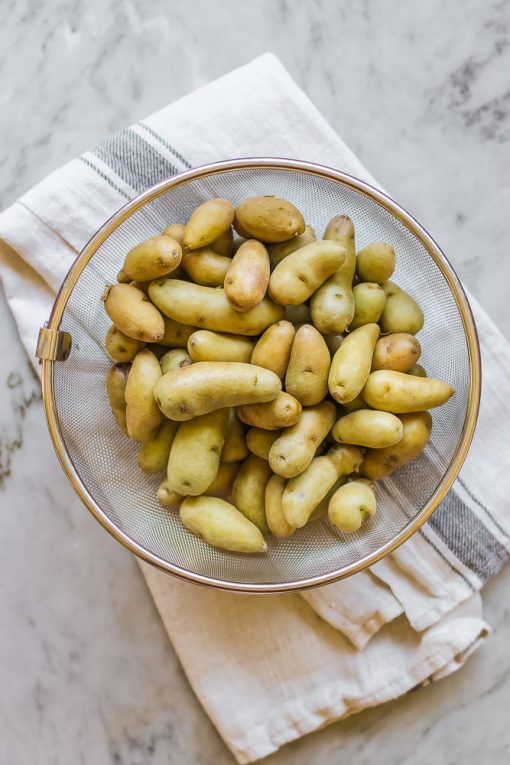 Sure, he could have found a rogue pea plant/pod somewhere but I knew I needed to launch a full investigation…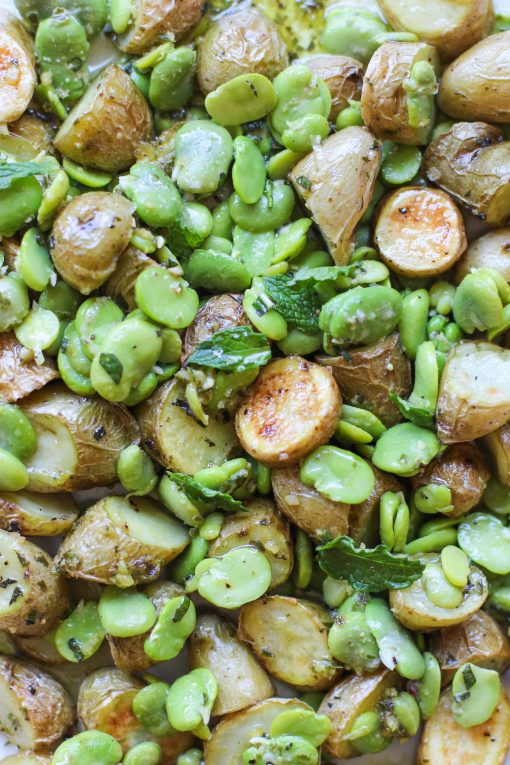 "Can you show me?" I asked warily…and he quickly ran outside and back in with his hand extended and in his hand…was a torn up fava bean pod!!  (See below…)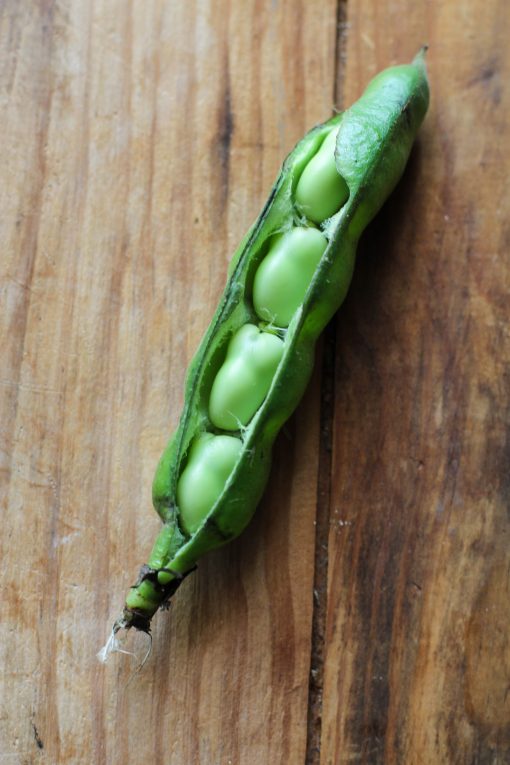 Turns out that because peas and fava beans both grow in pods, and because I had taught him to go ahead and eat the peas as they grow on the vine – well, he just assumed it was a pea and went to town!!
So off we went to the bean patch where he picked a basket full of fava beans and quickly started peeling and eating them straight away!!  (Check out those fava bean plants in the background below!!!)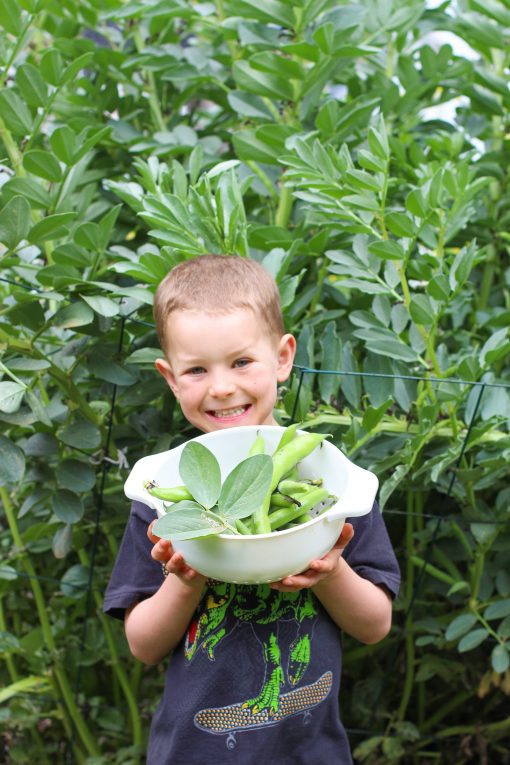 Crisis averted!!  For the moment anyway…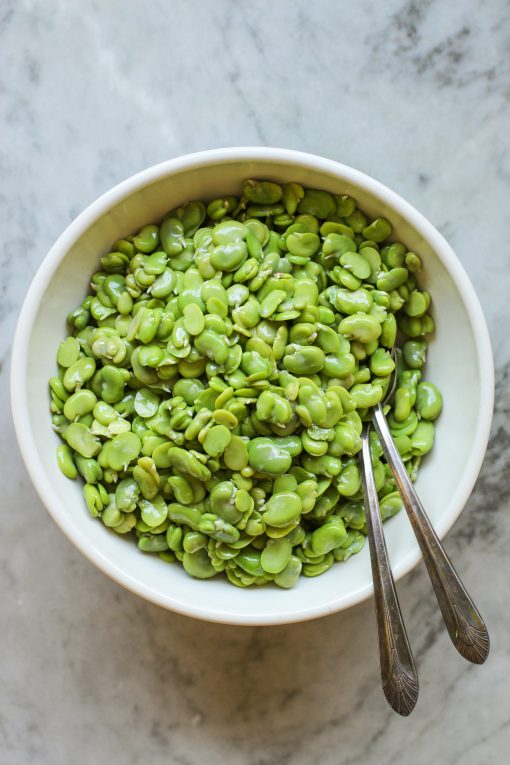 Because last years tomato harvest was lack-luster, to say the least, we planted a whole bunch of fava beans this year to add nitrogen to the soil of our raised beds, and to make the perfect environment for all the little (and hopefully big!!) tomatoes to grow to their hearts content.
The added bonus?  Fava beans for daysssssssssssssssssssssssssssssssssssss!!!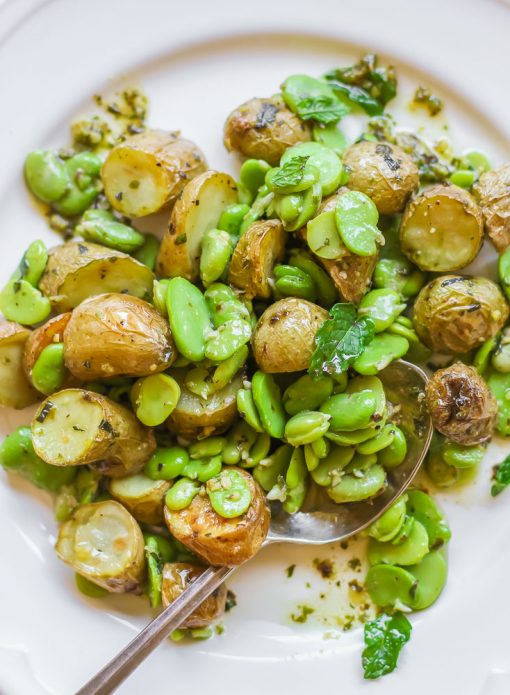 So with our fava bean bounty, I whipped up a little fingerling potato and fava bean salad with mint and lemon.  The potatoes get a quick rinse and a rough chop before getting tossed with olive oil, salt and black pepper, and then placed into the oven until crispy on the outside and soft on the inside.
The fava beans are equally as easy to prepare – after being peeled, they get tossed onto the hot pan with some minced garlic, roughly chopped mint, grated lemon zest, and a knob of butter until everything is warmed through.  Then just toss everything together and voila!  Roasted fingerling potatoes with fava beans, mint and lemon – the perfect spring dish!!
XO,
Jenn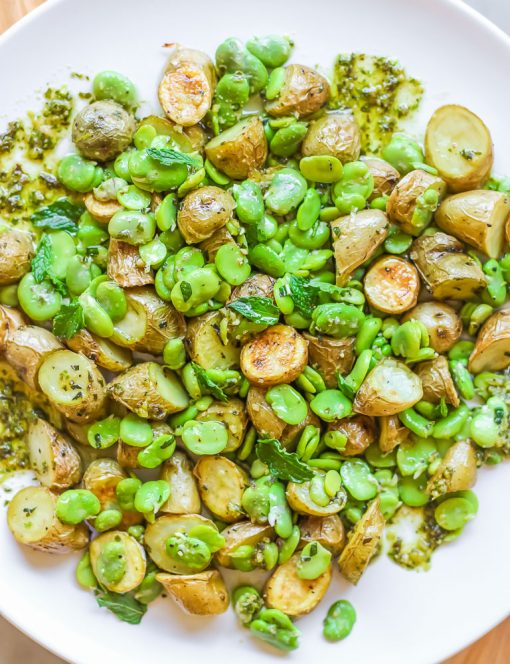 Roasted fingerling potatoes with fava beans, mint and lemon
from delicious magazine
makes 4-6 servings
1 pound fingerling potatoes
extra virgin olive oil
salt
black pepper
2 cups shelled fava beans
2 tablespoons mint leaves, roughly chopped
1 garlic clove, minced
the zest of 1/2 a lemon
1 tablespoon butter (optional)
Fill a small saucepan with water and bring it to a boil.  Add a good pinch of salt to the boiling water.  In a medium sized bowl, fill equal parts water and ice and set aside.
Add the fava beans to the boiling water, stir and cook for two minutes.  Remove the beans from the boiling water and quickly place it in the ice water to stop the cooking process.  Once chilled, remove the beans from the ice water and let them drain.   Set aside.
Preheat your oven to 400 degrees.  Rinse the fingerling potatoes in cool water, then slice them into bite sized pieces, all about the same size.  Place the potatoes onto a baking sheet lined with parchment paper.  Drizzle a good glug of olive oil over the potatoes and season with salt and pepper.  Toss everything to combine.  Place the baking tray and potatoes into the oven.  Roast until cooked through and crispy – about 20 minutes or so, depending on the size of your potatoes.
Remove the potatoes from the oven.  Add the fava beans to the baking tray, along with the butter (if using), garlic, mint and lemon zest, and toss everything to combine.  Add more salt and pepper if needed.  Serve warm or at room temperature.
My notes: There are so many variations to this dish and each one makes it a little more fantastic – instead of mint, lemon and butter, toss the potatoes and fava beans with some pesto sauce, or a nice lemon vinaigrette; add some goats or feta cheese; bake some eggs into the mixture for a fantastic breakfast or brunch dish; or serve this dish cold and as a side at your next bbq.