It's cold and rainy again today.  But I'm not complaining – instead I am cooking and baking and spending time teaching my little man the many ways around the kitchen.  First up – pastry 101.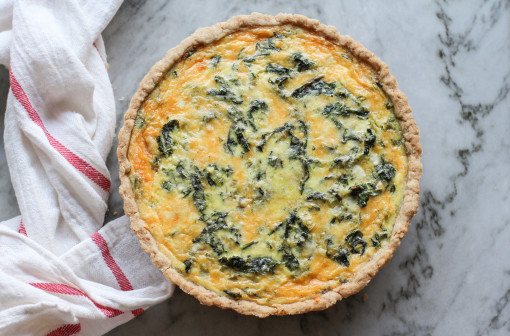 Me:  Flour (any type of flour can make a dough, not just wheat) and fat (don't have to use butter but why wouldn't you??!?) a pinch of salt, some cold water and a bit of muscle (in the form of your arm muscle or your machine muscle) and ta-dah – you have a delicious tart pastry read to roll out and fill with all the goodies.
Him:  Can I eat some now?
Me:  Not yet.  Let's put it in the fridge so it can set up and then we can roll it out and bake it and fill it with all the goodies.
Him: And use the big, big, BIG flames that come out of the volcano??!! (this one is currently obsessed with all things lava)
Me: Uh….sure…?  I didn't learn that in culinary school, but I could probably cook over a small volcano, if we really needed too….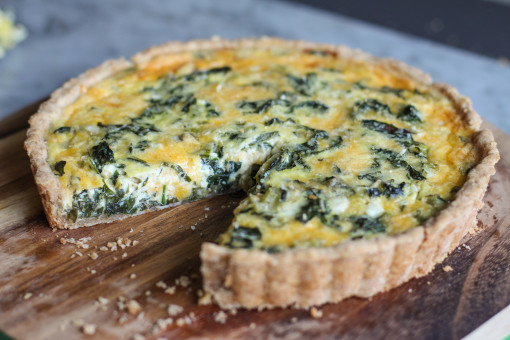 Me:  (While looking through the fridge with the kiddo….)  Okay, so we will need to decide on what type of goodies you want for the inside of the tart – cheese, no cheese, greens, garlic, onions, potatoes, tomatoes, the list could go on forever, what would you like?  and you will need something to bind everything together, here we use some eggs and…
Him: (Looking lovingly at the cheese drawer….) Cheeeeeeeeeeeeeeeeeeeeeese!!  I want cheese!!  Orange cheese please and can I have some for my mouth?
We like cheese in this house.  A lot.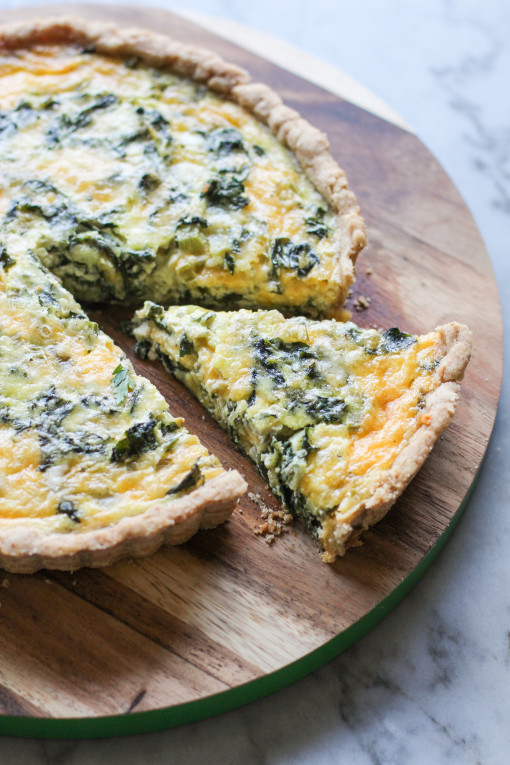 So the kid got some cheddar cheese for his mouth while we rolled out the pastry dough, cooked a bunch of swiss chard, and mixed everything with cheese, yogurt, and some eggs, and baked it all together until it was warm and bubbly and the tart shell was all kinds of crispy and brown.  Then we cut that sucker open, plated a big slice to share, and enjoyed our little adventure in the kitchen.
Next up: dishes 101.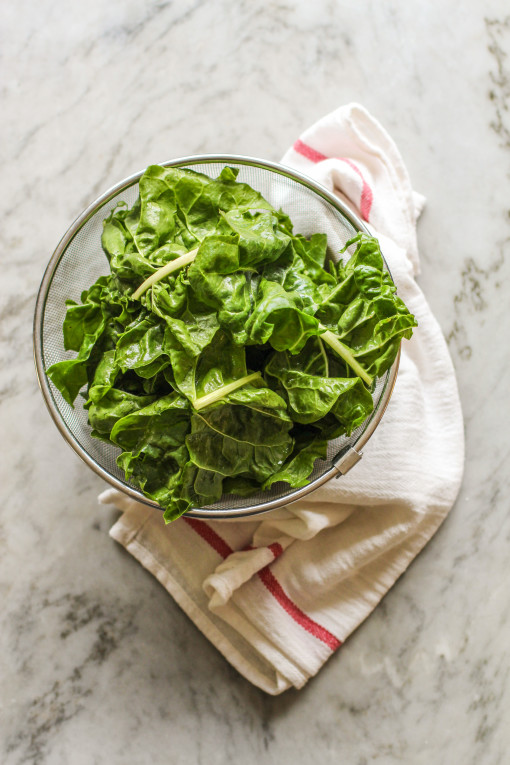 This recipe is very adaptable to what you have on hand – spinach or kale for the swiss chard, add some thinly sliced cooked potatoes or caramelized onions, and you can even use yogurt in place of the crème fraiche like I did.  This tart can even be baked in a rectangle tart pan for easy service at a party or for packing up lunches for the week.
If you happen to have any leftovers (we didn't) – store in the fridge, tightly wrapped in plastic.  To rewarm, place on a baking sheet and cook it in the oven at 325 degrees for about 15 minutes or until bubbly.
XO,
Jenn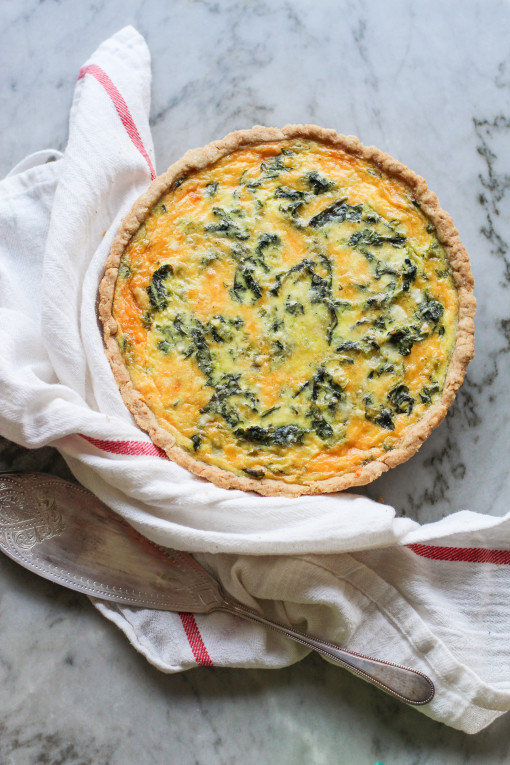 swiss chard and cheddar tart with oatmeal pastry
recipe from delicious magazine
serves 8
6 1/2 ounces all purpose flour, plus extra for dusting
4 ounces oats
pinch of salt
6 1/2 ounces chilled butter, cut into chunks
3 ounces aged cheddar cheese, finely grated
1 bunch swiss chard
2 tablespoons olive oil
3 eggs
12 ounces crème fraiche or greek yogurt
8 ounces aged cheddar cheese, coarsely grated
salt
black pepper
For the pastry, put the all purpose flour into a food processor with the oats, pinch of salt, and the butter. Process briefly until the mixture looks like fine breadcrumbs. Add the grated cheddar, then whizz briefly to mix. Add the iced water and whizz briefly until the mixture comes together into a ball. Tip onto a lightly floured work surface, flatten into a fat disc, wrap in cling film, then chill for 30 minutes.
Roll out the chilled pastry to the thickness of about 1/4 inch, on a lightly floured work surface, then line a 9 inch round tart pan (with a removable bottom) with the pastry. Prick the base here and there with a fork, then chill for 30 minutes.
Heat the oven to 400 degrees. Cut the green leaves away from the white stalks of the chard. Bundle up the stalks, then thinly slice them across. Shred the green leaves. Set aside.
Remove the pastry from the fridge and line it with a crumpled sheet of non-stick baking paper, then fill with baking beans or uncooked rice. Bake for 15-20 minutes until the edges are golden brown in color. Remove the paper and beans/rice, return the pastry case to the oven and bake for 7-8 minutes more until the base of the case is golden brown. Remove from the oven and set aside.
Reduce the oven temperature to 375 degrees. Place the olive oil in a large pan, add the swiss chard stalks and a little salt and pepper, stir, then cover and cook for 2 minutes or until just tender. Uncover, stir in the shredded chard leaves and some salt and pepper, re-cover and cook for 5 minutes. Tip into a colander in the sink and gently press out the excess liquid.
Mix the eggs and crème fraîche in a bowl with some salt and pepper until combined. Loosely layer the chard and grated cheese in the cooked pastry shell, then pour the crème fraîche mixture over. Bake for 30 minutes or until set and richly golden. Leave to cool slightly, then remove from the tart pan to serve.