Our smallest child just started walking maybe a month ago.  Both she and her brother started around the same time in their lives – wobbly, and uncertain, but with the biggest grins of their faces and with the sheer determination that only toddlers have.  Although sometimes it's hard to admit – these two little munchkins are two little humans all their own.  Where one is quiet, the other is loud.  Where one is shy, the other is bold.  But they share some similarities – they both giggle at the drop of a hat, dance after only hearing the first two beats of a song, and will fight each other to get into the pool first.
Ah, siblings.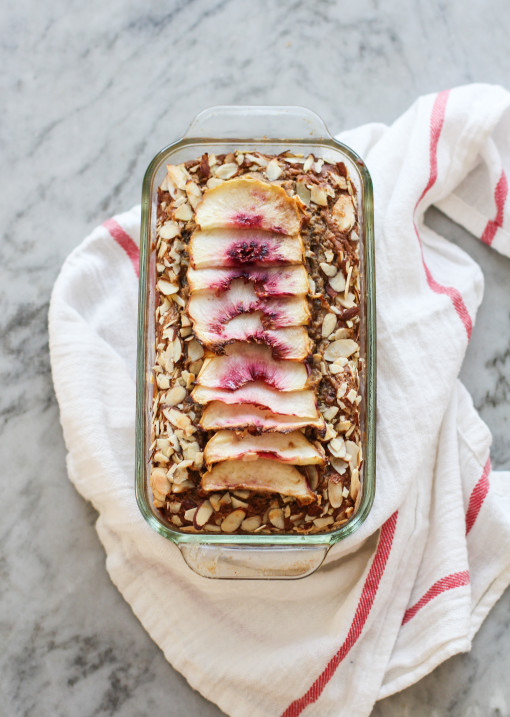 When Whitney finally took those first steps all by herself, I really couldn't believe it.  I had been trying and trying to get her to move it already, but she had her own timeline and took off when she was ready.
After those first few steps – she was going!  Going straight to the coffee table to toss all the drinks onto the floor….going straight for the doggy's water bowl to make big splashes….going straight out the backdoor if no one was watching…  I'm still exhausted from today's version of "keeping up with the newly walking baby."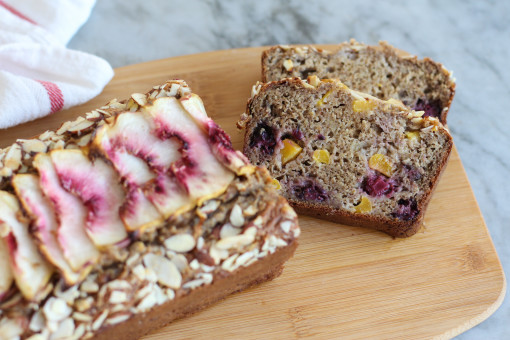 Just a few days ago, Brian asked me where the sink stopper had gone.  Did I have it?  Had I moved it from under the sink?  I answered quite positively that it was under the sink, behind the dishwasher gel bottle, with the other sink stopper.  But looked he did and for quite awhile before I came over to help him look because, my goodness, the sink stoppers are right…uh, right…well, they were right here…??!?
We couldn't find them anywhere.  And I mean, any where.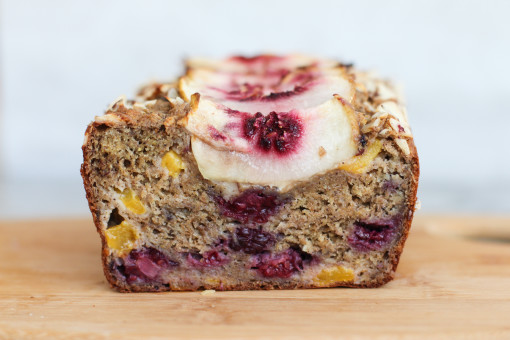 A few days later the TV remote went missing.  And although I really don't get to watch much TV anymore between the daytime kid shows and the nighttime husband shows, the hubby was insisting that the missing remote be found immediately and he refused to watch another second of Calliou (as one would if you are familiar with that really annoying kiddo show.)
So I was up again, trying to look for the remote when I realized I had seen Whitney walking around with the remote in her hand right before she went to bed.  Of course, I just assumed she had the "play" remote – the one she has that has no batteries, and just to keep her hands off of ours – but we both found that one very quickly and realized she had been walking around with the real TV remote.
Dang it.
We searched under pillows and sofa cushions, under chairs and in the corners, and I even snuck back into her room after she was sleeping but only in utter desperation of not having to watch Calliou for one more second.
No remote.  Any where.
And then, by complete and total accident, I threw something into the kitchen garbage and when I looked down the TV remote was looking back at me.  Huh.
And now I check the garbage every day, just in case.
Still haven't found those sink stoppers though.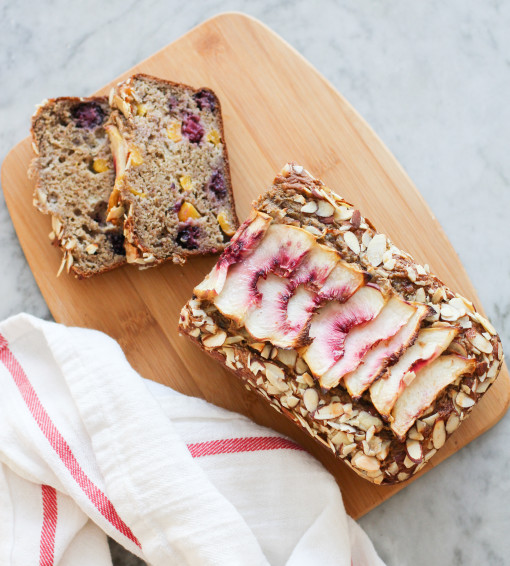 In other news, this little cake is just another version of my banana bread recipe but this time I made it vegan – substituting flax eggs for real ones, using coconut oil for the butter, and letting the fruit sweeten the cake by itself.  Of course, you can always use the original recipe (found here) and just add the extra fruit and nuts to the mix.
I  love this recipe because it is just so forgiving.  Just make sure that whatever version you make – you cook it until a toothpick inserted into the center comes out clean.  You can cook it for 50 minutes but if that toothpick still has a fleck of wet on it – put it back in the oven and check it in another five minutes.  Trust me.  I've pulled way too many of these out of the oven too early because they smell done, they look done, and boom – I cut into it and it's still runny in the middle.  It's just the way it is with this recipe.  You can do it!!
Have a wonderful Sunday everyone and if you happen to have a spare sink stopper – please send it my way!!
XO,
Jenn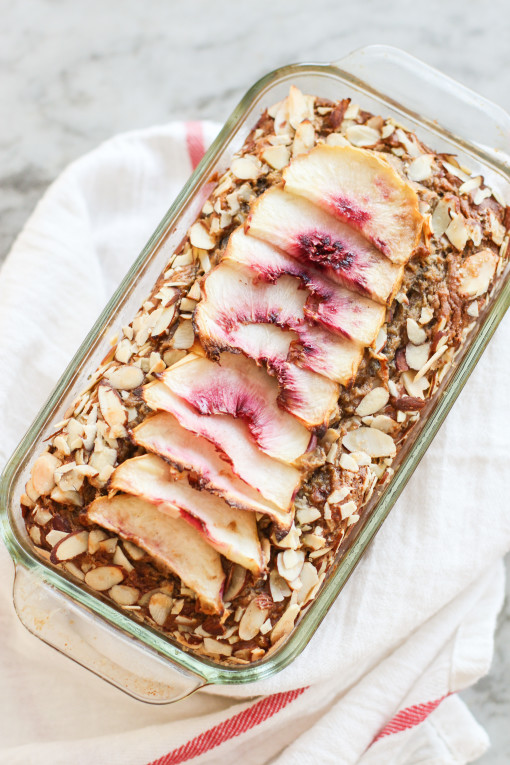 blackberry-nectarine cake
makes one loaf
1 1/4 cup coconut flour (or all purpose flour)
1 teaspoon baking soda
1/4 cup coconut oil
2 flax eggs (for each "egg" = 1 tablespoon ground flax + 2 1/2 tablespoons water)
1/2 teaspoon vanilla
3 ripe medium-sized bananas
1/2 cup washed blackberries (cut into half if they are large)
1/2 cup nectarines, pitted, peeled, and cut into smaller sized pieces plus half of a nectarine, sliced thinly for the top
1/4 cup sliced almonds
Preheat oven to 350 degrees and grease one loaf pan with non-stick cooking spray or coconut oil.
Melt the coconut oil over medium heat until completely melted and then set aside to cool slightly.
In a medium sized bowl, stir together the flour and baking soda.
In a stand mixer, combine the coconut oil, the eggs and vanilla,  and mix to combine.  Add the bananas and mix completely.  Add the blackberries and nectarine to the bowl and using a spatula, fold to combine.
Pour the batter into the loaf pan.  Sprinkle the almonds all over the top of the cake and layer the nectarine slices in a decorative pattern.  Bake for about 50 minutes, or until a toothpick inserted into the cake comes out clean.
my notes: I'm totally on the coconut band-wagon, as you can see above.  However, if you aren't coo-coo for coconuts, then just replace the coconut oil with the same amount of butter.