My favorite meals are the ones that I totally don't plan.  The ones that happen because I look up and exclaim, "dang! it's dinner time in about 30 minutes and I have nothing planned!!"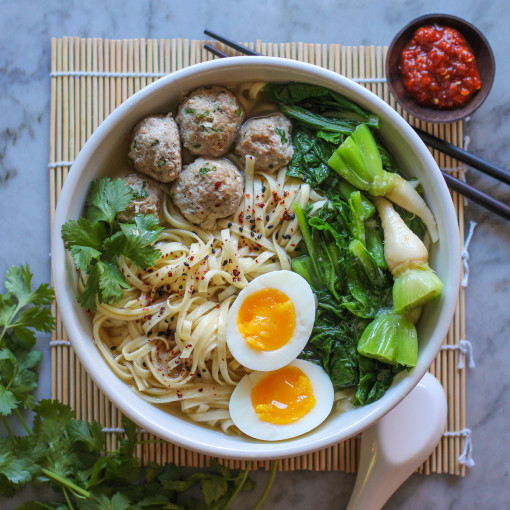 Okay, not really.
Not having dinner planned goes against everything I know about myself and the fact that I plan every detail that I can possibly control (working on that), but I will say that it's totally exciting when all of a sudden a mystery ingredient shows up on my doorstep and wham, bam, dinner plans take a sharp right turn and we are eating something like – miso-lemongrass turkey and turnip green noodle bowl.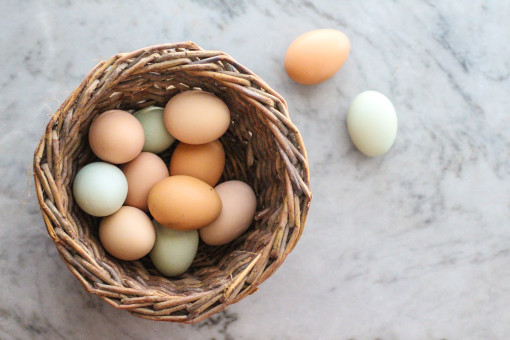 I know, it's a mouthful.  A-ha!  Pun intented!!
Mystery ingredient – turnip greens with the cutest little tiny baby turnips on the very bottom!
But seriously, besides my stand up routine (that obviously needs a lot of work), I'm here to tell you that this meal is just the opposite of work.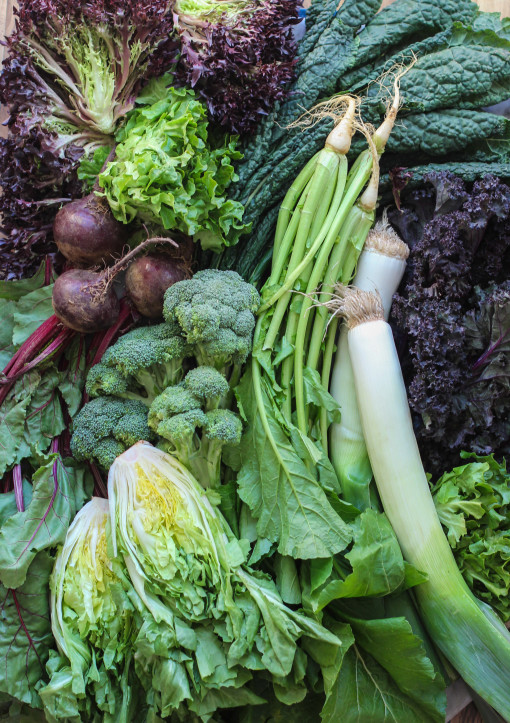 Boil some noodles.  Bake some meatballs.  Simmer a fragrant broth.  Throw some greens in your broth (spinach, turnip, watercress, kale, whatever.)  Maybe add a six minute egg.  Maybe not.  Put everything into a bowl.  Slurp.  Slurp some more.  Smile.  Dream about more noodle bowls in your future.  Easy, right??
Enjoyable for sure.
Happy slurping!
XO,
Jenn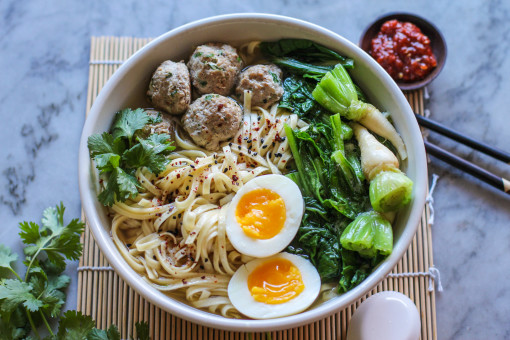 ginger noodles with turnip greens and turkey meatballs
makes two large bowls or four small bowls
1/2 pound ground turkey breast
1 egg, scrambled
1/2 stalk of lemongrass, trimmed and finely minced
3 cloves of garlic, finely minced
3 tablespoons of cilantro, finely minced
salt
black pepper
4 cups of chicken stock, vegetable stock or water
2 inch piece of ginger, skin removed and roughly sliced
1 tablespoon mild miso paste
1 tablespoon soy sauce or tamari
1 tablespoon lime juice
1 teaspoon minced thai chile
1 12 ounce package of egg noodles, ramen noodles or soba noodles
1 bunch turnip greens, trimmed, washed and cut into 3 inch pieces
Preheat your oven to 350 degrees.  Line a baking sheet with parchment paper.  In a large bowl, add the ground turkey, egg, lemongrass, garlic, cilantro and a pinch of salt and pepper.  Using your hands (or a wooden spoon) combine everything together.  Scoop the turkey into equal sized amounts and roll into balls, using your hands.  Place the balls on the parchment paper, leaving a little room in between each one.  Place them into the oven and cook for about 15 minutes, or until completely cooked through.  Remove from the oven and set aside.
In a medium saucepan, add the stock, ginger, miso, soy sauce, lime juice and chile.  Bring to a boil, then turn down the heat to low and simmer for 15 minutes.  Add the turnip greens to the stock, stirring until they start to wilt and then turn the heat off the stock and set aside.
Cook noodles to manufacturers directions.  Drain and divide into bowls.
Place some of the turnip greens and turkey meatballs onto each of the noodle bowls.  Ladle broth over the top and serve immediately.
my notes:  I added a six minute egg to my noodle bowl along with some toasted black sesame seeds and more chile pepper because I like it hot.  But cilantro, sriracha, roasted seaweed, and pickled ginger would be great topping ideas for you noodle bowl.