Whoa.  This week.  Seriously.
By counting my fingers, it's only Thursday but my gawd – it feels like it needs to be Saturday already.  I'm dying for a day with no to-do list, sleeping in later than 6:30am (ahem, baby girl – I'm talking to YOU), and of course, just laz-ing around doing absolutely nothing productive.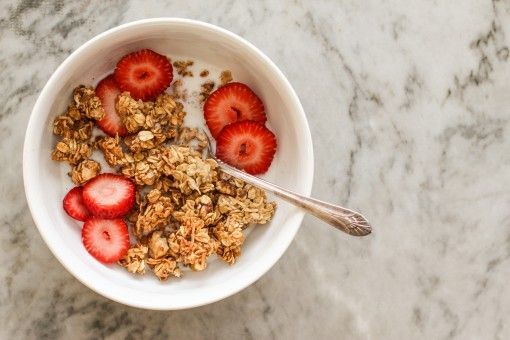 But while I dream about lazy weekends, this week I've been working really hard trying to come up with the perfect granola recipe.  I've made a few tasty ones here already and you can find them by searching the recipe list.  But just this week, Avery decided that he wanted "cereal" for the first time in his little kiddo life, and it was a big jar of freshly-made granola that he requested.
Of course, my heart swelled big as he requested MY granola "cereal" – but that was short lived when the hubby politely pointed out that the only other cereal we had in the house was plan cheerios for the baby, boo.
But either way, I was stoked!  I put a little handful into a bowl, poured some chilled milk over the top and even added some strawberries before proudly walking the bowl over to the table and presenting it to my favorite little boy in the entire world.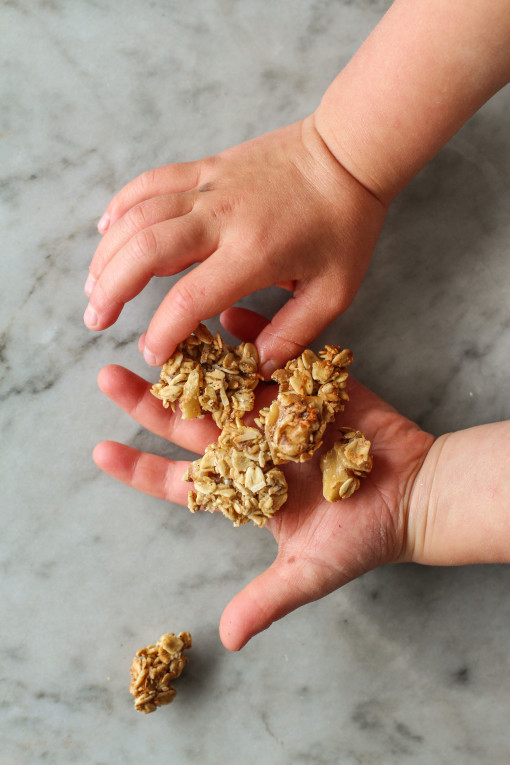 "Mommy, I don't want strawberries," he said.  "No problem!" I said happily, and picked out the strawberries from his bowl.  "Here," I proudly presented him with the bowl again, "your bowl of cereal!"
"Mommy, I don't want milk," he said.  "Okaaaay," I said, a little less enthused, and poured some non-milk-saturated granola into another little bowl and proudly presented it to my little man.
"Mommy, I only want big chunks," he said and started picking out the few big clusters that were in this batch of granola, pushing the little pieces to the side.
And that's where it started…my need to make cluster granola.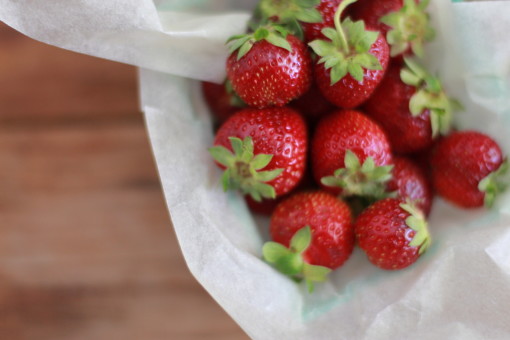 So I tweaked and played and made a few too many batches of granola that were given to friends and neighbors and then finally came up with the perfect big cluster granola recipe.  And, by accident – it's packed full of protein!!
Hope you guys give it a try – it's delicious, healthy, and full of big walnut, maple and coconut granola clusters – if that's your thing, haha!
xo,
Jenn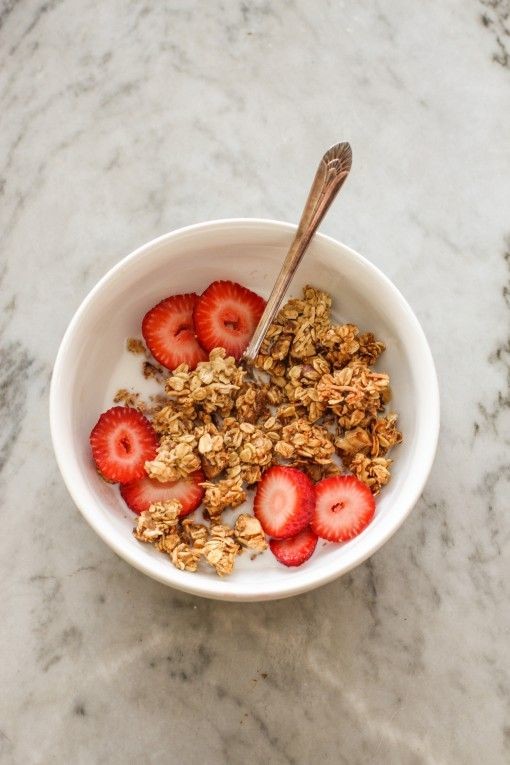 maple, walnut, and coconut granola clusters
makes about 5 cups
2 1/2 cups old-fashioned oats
3/4 cup chopped walnuts
1/2 cup sunflower seeds
1/4 cup shredded unsweetened coconut
3/4 teaspoon ground cinnamon
1/2 teaspoon ground cardamom
1/2 cup maple syrup
1/4 cup olive oil
4 egg whites, whisked
Preheat your oven to 300 degrees and line a rimmed baking sheet with parchment paper.
In a large bowl, combine the oats, walnuts, sunflower seeds, coconut, cinnamon and cardamom together and stir.  Set aside.
Whisk the agave nectar and olive oil together in a small bowl.  Pour the oil mixture over the dry ingredients and stir to combine.  Add the egg whites to the mixture and stir to combine.
Spread the granola onto the prepared baking sheet and bake for 20 minutes.  Take the pan out of the oven and using a spatula, scoop a small amount of granola up and flip it over, landing on the pan.  Try not to break the granola up, but instead try to keep it in big chunks.  Repeat with the rest of the granola and return it to the oven to bake for another 25 minutes.  The granola is fully cooked when it is golden brown.  Once you take the granola out of the oven, allow it to cool completely.  Store granola in the an airtight container at room temperature for up to 3 weeks.