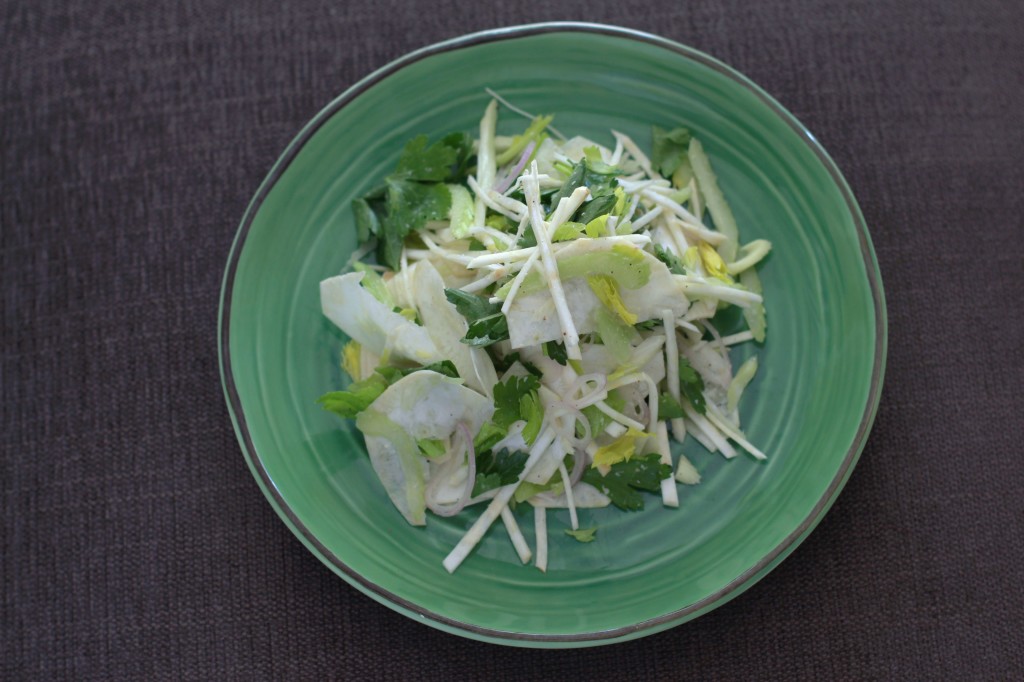 I've worked in all kinds of kitchens.  Pristine ones in high end houses that were only used for special occasions, cramped ghetto boxes with mice running underfoot (true story and no, I won't tell you which restaurant), outside under the pouring rain, and even over a campfire stove when the electricity went out.
I've worked with no running water, I've worked through burning myself so badly that I should have gone to the emergency room, I've even cooked (and completed) a four course wedding feast for 200 people with only half of one oven working.  (apparently the oven was broken beforehand and I certainly learned to double check that before cooking for anyone moving forward.)  I've dropped sheet trays of fragile Parmesan cheese fricos – the topping to the signature dish for the most important client ever – only to somehow, some way, make them all again before the course was served and before executive chef could lose his head and scream in my general direction.  I've cooked for large groups of hungry, hungry people with only one pair of tongs, one towel and a prayer.
And I loved every minute of it.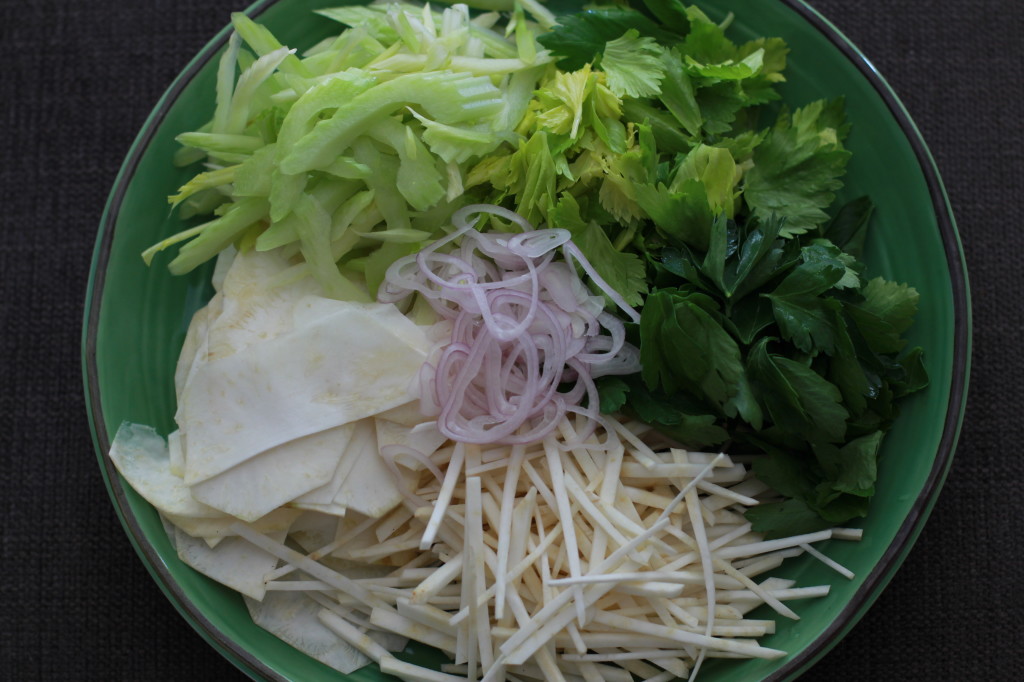 However, it seems as if I may have met my match in the kitchen.  Seriously, I don't think I can cook under these conditions…
I have a toddler.
And he's interested in everything I do.  All.  The.  Time.
Don't get me wrong, there's nothing more than I want for him than to feel comfortable in the kitchen – to grow up loving everything about food and knowing where it comes from and how to cook it (or eat it raw) in five hundred different ways.
However, about the time I'm starting to prepare dinner before the hubby gets home, little babyman decides that he wants to know what all that chopping is about, what all the noise and excitement is going on in the kitchen.  "Mama!  Pick me up!" as he pulls on my legs and stares up with wonder.
So, up he goes, and one-handed cooking begins.  I would like to lie to you and tell you that I cut all the matchsticks for for this salad with one hand.  I tried, I really did.  And then I laughed.  And then I waited for said toddler to take a nap so I could start again and cut them perfectly and patiently with TWO hands.
You know that saying, "you eat with your eyes?"  Well, you would have poked out both of your eyes if I would have posted pictures of one hand chopping matchsticks…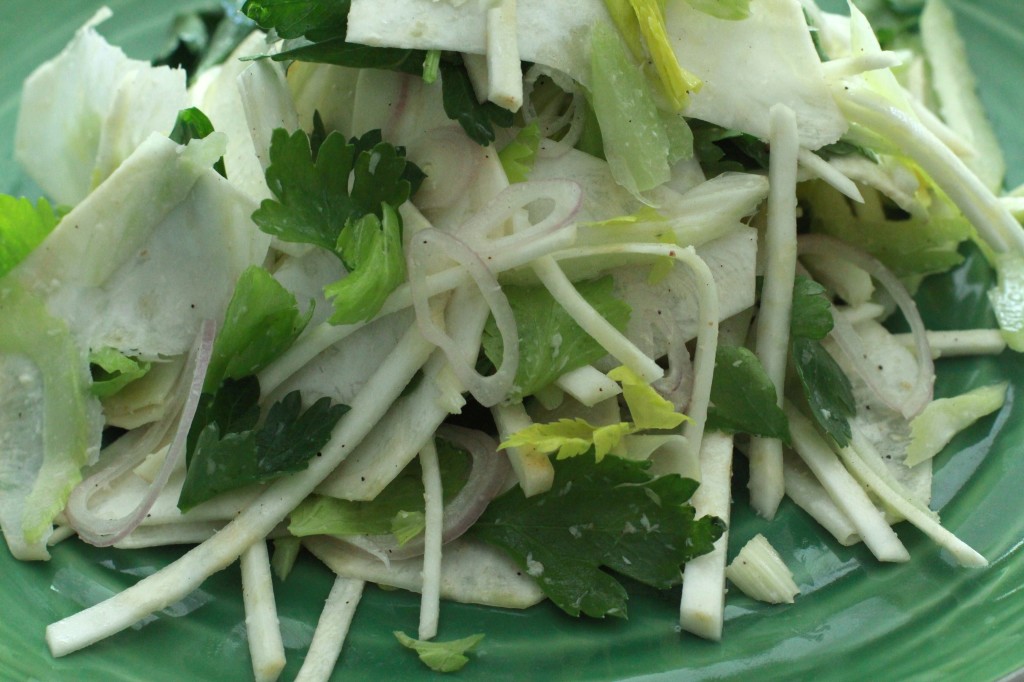 celery root salad courtesy of Bon Appetit
1 medium celery root (about 1 pound)
10 large celery stalks, thinly sliced on a sharp diagonal, plus 1/2 cup celery leaves
1 small shallot, thinly sliced into rings
1 tbsp grated lemon zest
1 tbsp prepared horseradish
3 tbsp olive oil
3 tbsp lemon juice
1/2 cup flat leaf parsley leaves
salt and black pepper
Peel and halve celery root.  Using a mandoline, thinly slice one half.  Cut other half into matchstick-size pieces.
Combine celery root, celery stalks, shallot and lemon zest in a large bowl.
Whisk oil, horseradish and lemon juice in  a small bowl; season vinaigrette with salt and pepper.  Drizzle vinaigrette over vegetables.  Add celery leaves and parsley and toss salad to combine.
notes:
If you don't like horseradish, you can certainly leave it out.  However, it does add the perfect compliment to the celery root.  If you want this dish to be vegan, use a horseradish that doesn't contain eggs.
I used less olive oil than the original recipe called for and added more lemon.  After tossing all the ingredients together, taste it and adjust as you like.  This salad gets even better the following day after all the flavors have had time to combine.