At one of my jobs we used to get delicious marinated Lara Chenel's goat cheese.  It was a medium-sized jar filled with little goat cheese pucks, a good handful of herbs de provence, a few black peppercorns and covered in rich extra virgin olive oil.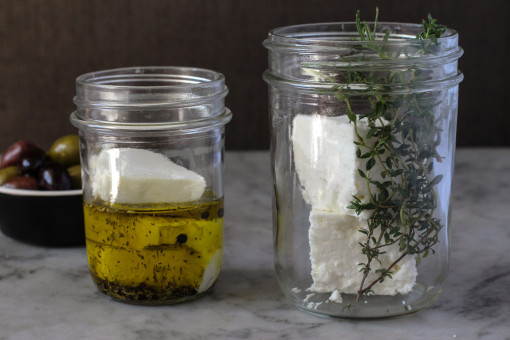 We used to drain the oil and herbs off of the cheese and then use the cheese for various preparations like a baby green salad with roasted pickled baby beets or a cheese platter with kumquat marmalade and crispy crackers.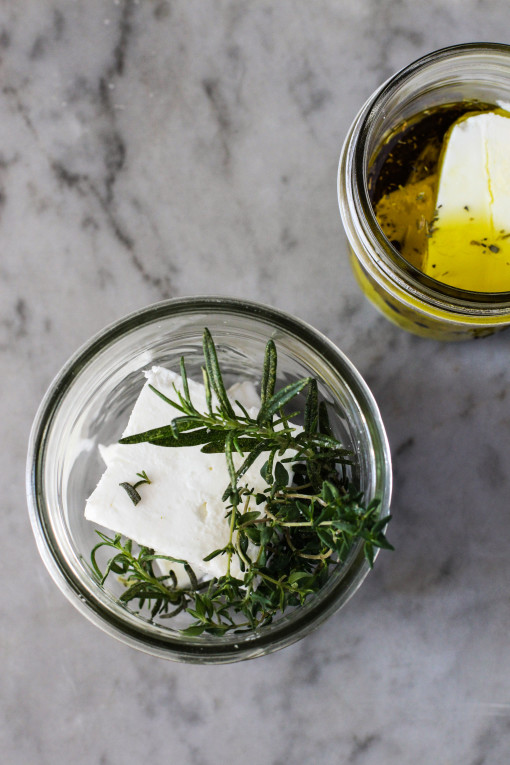 But the best part of the jar of cheese was the part that we drained off – the extra virgin olive oil with bits of creamy goat cheese and flavored with the dried herbs and black peppercorns.  We used that for everything – vinaigrette, dipping sauce for some crunchy bread, and even to make focaccia.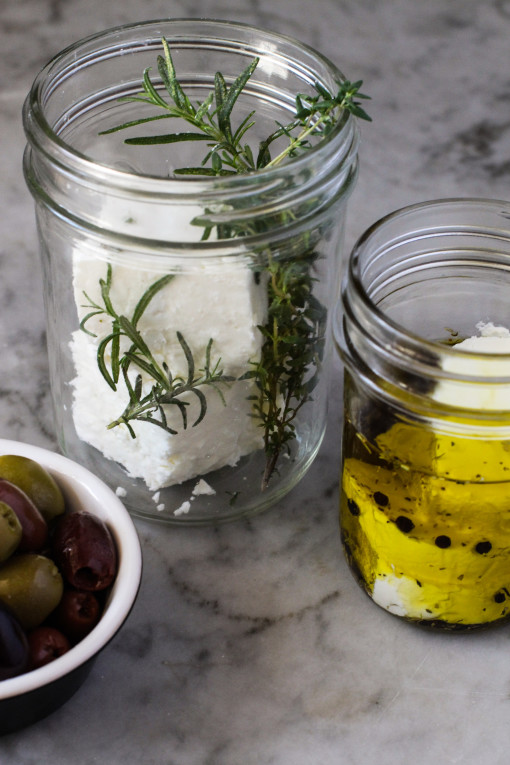 I hadn't thought about these goat cheeses in so long and then I was flipping through the cookbook One Good Dish by David Tanis and there was the cheese.  So I made a quick batch and took it to a last minute dinner party with some crunchy bread.  Good thing I could share so I wouldn't eat it all myself.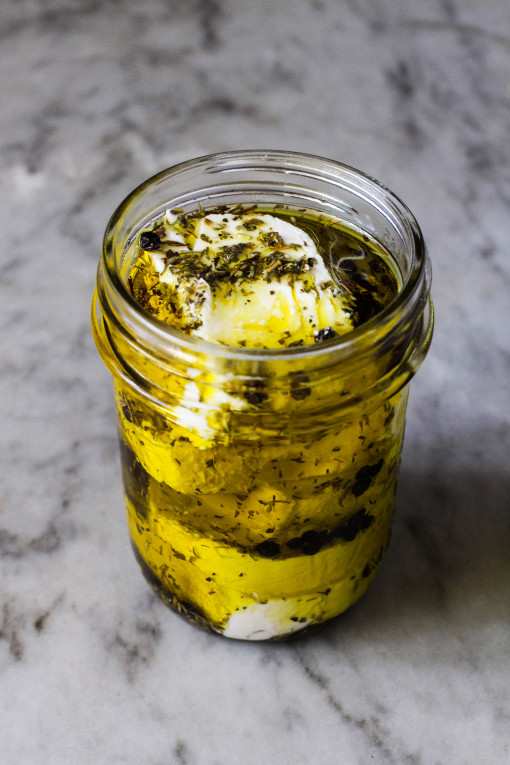 marinated fresh goat cheese
fresh goat cheese, cut into 1 1/2 inch slices
herbs de provence (or dried thyme)
whole black peppercorns
extra virgin olive oil
Place the cheese into a clean jar and add some dried herbs and black peppercorns – in whatever amount that you like.  Cover the cheese with the oil and seal the jar with a tight fitting lid.  Place the cheese in the refrigerator for a few days before serving.  Will keep for up to one month in the refrigerator.
my notes:  The above recipe can used for any fresh cheese, like feta or mozzarella.  In place of the dried herbs and peppercorns, you can use fresh herbs like thyme or rosemary, some fresh garlic, chili flakes – pretty much whatever floats your boat.  Don't forget the crunchy bread – you'll need it to sop up the flavored oil on the bottom.