Today started off innocently enough.  After breakfast the baby went down for his first nap and the two older kiddos and I headed outside to get our wiggles out.  We played in the garden – watering, picking ripe vegetables, and looking for bugs.  Then we mowed the back lawn, set up the sprinkler and hopped around trying to get wet/not get wet – bet you can guess who didn't want to get wet!!  And then the kids played on their bikes while I tried desperately to trim as many overgrown bushes/trees/weeds as possible before the little baby opened his sweet eyes and demanded to be held and snuggled and I would of course, happily oblige!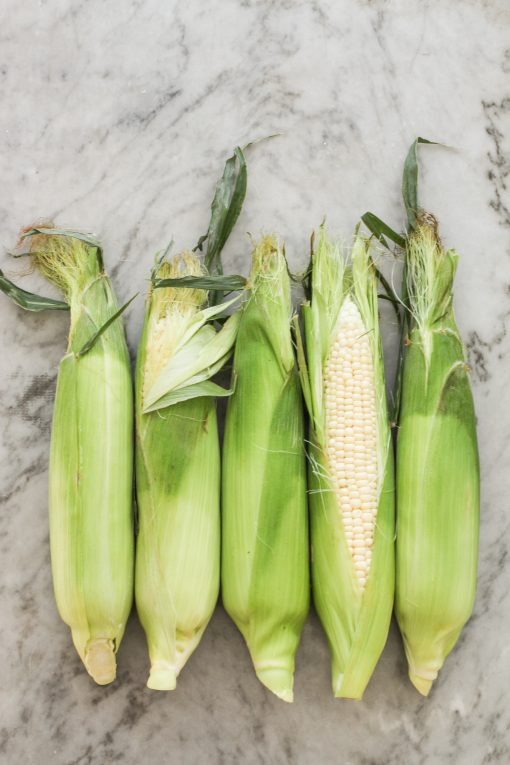 The hubby and I had just talked about actually hiring someone to do all the trimming and mowing because seriously guys, I've got three kids and here is the short list of things that I can get done with a 6yr/3yr/4mo old in the house, are you ready??
Nothing.
Yep, that's the short list.  Nothing gets done.  Not one thing, ever.
Well, let me rephrase that…two things get done on a regular basis – laundry and dishes.  And that's only because if I didn't do those two things, well…there would be lots of naked people in this house using their fingers as utensils and eating off of the who knows what.  And that's just all kinds of gross and wrong…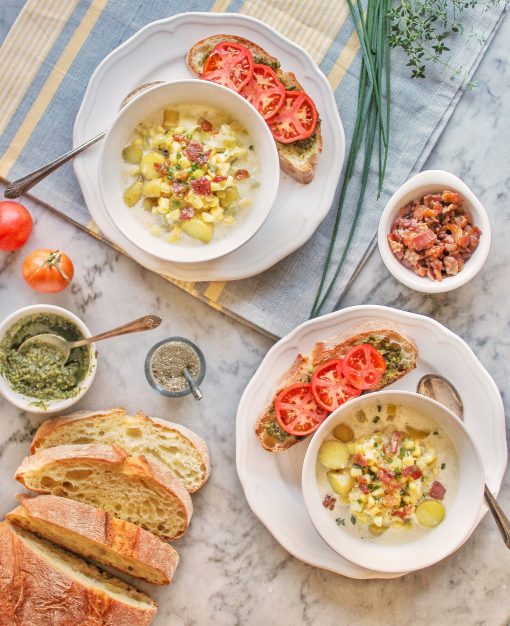 Anyway, back to the landscaping part of the story.   So, hubby and I discussed hiring some help outside and before we called anyone, summer hit and the plants pretty much stopped growing and needing so much attention.  Seriously, I've mowed the lawn a total of one time in the past six weeks and the plants out front just looked slightly overgrown and not quite to the stage of needing a landscaping intervention.
So this morning the napping kid aligned with the older kids interests in bike riding while the mommy unit tackled the overgrown bushes and trees.  Hacking and whacking away for about an hour, I was about to call it "all done" when I looked over and saw this one tree branch.  I mean, that tree branch could have totally just hung out there for another six weeks and no one would have noticed it as it was backing up against our house.  But I noticed it.  And I was (1) in a hacking and whacking mode and (2) it would have driven me nuts to see it every day for the next six weeks knowing that I could have cut it back long ago!!  Yes, type A right here!!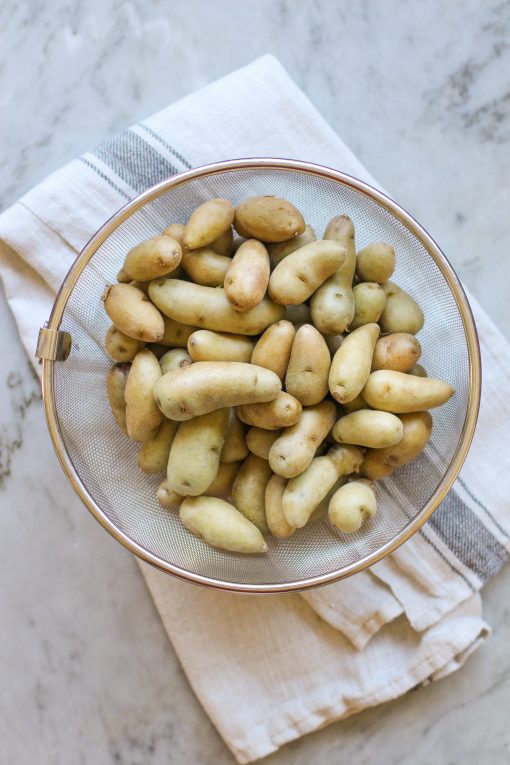 I marched over to the tree with branch clippers in hand.  My oldest kiddo was parked squarely in the middle of the tree, climbing to who knows where, and started asking me all kinds of questions about what I was going to do to the tree.  Mommy, are you going to cut the tree?  Mommy, why are you cutting the tree?  Mommy, does the tree feel it when you cut it?  Mommy, are you okay?
That last question was directly related to the fact that I just slipped on some gravel, lost my footing, and proceeded to slide down the gravely hill underneath the tree – and through all the weeds and bushes that I had not yet trimmed – until I rested squarely on my tush-piece and tried my best not to throw out some cuss words while I did this whole routine because my little monkey was watching the whole thing happen!!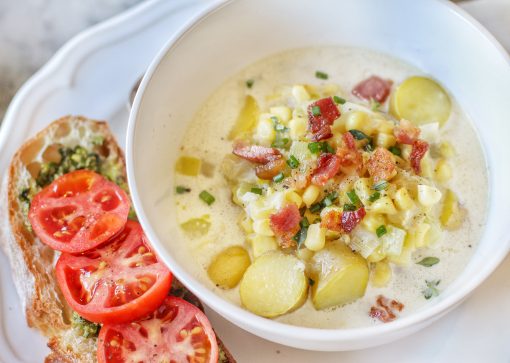 Call it tree karma, call it painful, but what I will call it is annoying because when I finally stood up and brushed all the dirt off of my butt and the leaves out of my hair, I realized that I was covered in sticker burrs.  And not just any kind of burrs but those teeny tiny burrs that somehow embed themselves into every single THREAD that has woven your clothes together.
DANG. IT.
As I limped up to the house to change my clothes, Avery asked me if he could pick off all the stickers on my clothes.  And as a good mom who believes fully in letting my kids experience ALL the experiences, I covered him in "thank yous" and promptly handed him my shirt and shorts.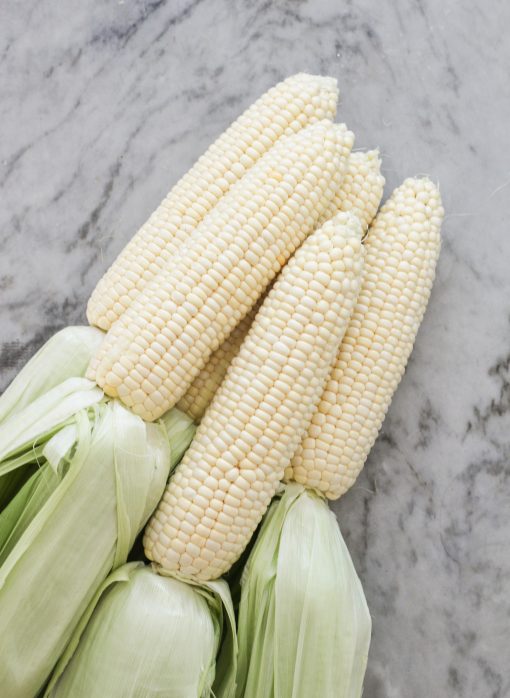 Not to be outdone by her older brother, my 3 year old came running over so excited to pick stickers out of my clothes that I started thinking of all the other chores, I mean, tasks, that I could make super fun for the kids to do too!!  And then I walked into the house to change my clothes.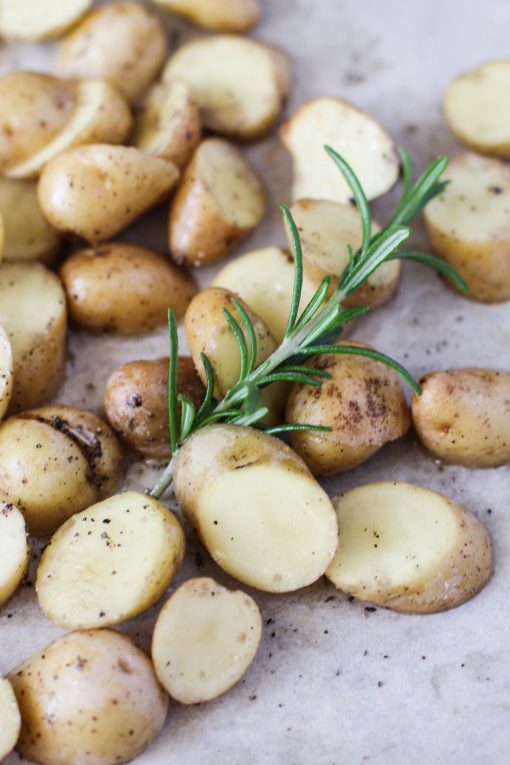 Now here's where things got interesting.  Sometime between the time I handed my clothes over to my two older kids and the time I came back to check on the progress (three minutes, tops!) my daughter entered the house complaining about her hair.  Anyone want to guess what was in her hair?  That's right, sticker burrs.  And a whole mess of them.  Turns out her older brother picked all the burrs off of my clothes and then piled them into my daughters hair.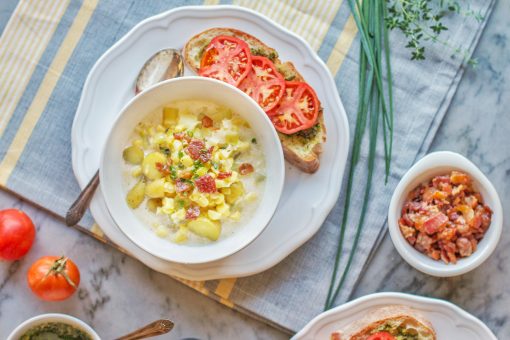 So now I'm picking sticker burrs out of her hair while reprimanding my son for making poor choice when he looks straight at me and says, "But whitney did it to me!" And dang it, he was right!!  His hair was piled full of burrs too!!
Yes, the thought of just taking out the scissors and whacking the burrs/hair combo straight out of there did cross my mind, but as the start of school is looming on the horizon I was hesitant to send these cute kids to their first day of school with large chunks of hair missing from their heads.  Call me thoughtful and kind (go ahead, I'm listening) but I love them, and want the best for them, even when they make dumb choices.
Burrs were removed.  Ointment was applied.  Clothes with burrs attached are still on the porch.  But everyone lived, and they have all their hair.  For right now.  Who knows what's around the corner!!
Totally hiring a landscaper tomorrow.  Just saying….
XO,
Jenn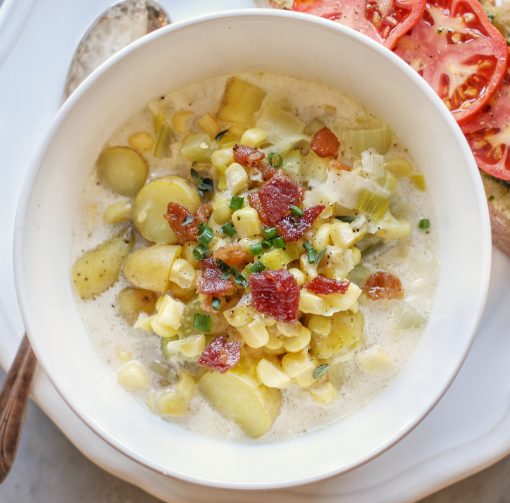 sweet corn chowder with fingerling potatoes and crispy bacon
makes 6-8 servings
6 ears of corn
8 ounces of bacon, diced
1 tablespoon olive oil
1 medium white onion, diced
2 garlic cloves, minced
2 tablespoons fresh thyme leaves
8 ounces fingerling potatoes, cut into 1/2 inch pieces
6 cups corn, vegetable or chicken stock
1 cup heavy cream
salt
black pepper
chives for garnish
Shuck the corn and remove the silt.  Place the corn cob onto a cutting board, and using a sharp knife, carefully cut the corn off of the cob,  Place all the cut corn into a bowl and set aside.  Put the corn cobs into a large stock pot and cover with cold water.  Bring the water to a boil and then reduce the heat – simmer the corn cobs for about 20 minutes.  Remove from the heat and discard the cobs.  Set the stock aside for now.
Heat the bacon and 1 tablespoon olive oil in a heavy bottomed soup pot over medium heat.  Cook the bacon (stirring occasionally) until it is crispy on all sides.  Using a slotted spoon, remove the bacon to a paper towel lined plate and allow to drain and cool.
Drain and discard extra bacon fat from the soup pot.  Add the onions to the pot and cook until translucent, about five minutes.  Add the garlic, thyme, potatoes and corn stock.
Bring the stock to a boil, then turn down the heat and simmer the soup until the potatoes are tender, about 15 minutes.
Add the corn to the potatoes and simmer until the corn is soft, about five to seven minutes.  Turn off the heat, stir in the cream and salt and pepper to taste.  Ladle the soup into bowls and top with the crispy bacon and chopped chives.