Did you know that January is National Soup Month?  It certainly makes sense that when the cold weather is in abundance, and the skies are grey, we need to sit down and warm up with a nice, warm bowl of soup!  From a hearty black bean soup to a light homemade mushroom pho, here are our five top-rated vegan and healthy soup recipes!
Enjoy!
Jenn
smoky black bean and poblano soup
A warm and comforting bowl of healthy goodness – hearty black beans cooked together with crunchy veggies, garlic and a bit of smoky heat.  Just top with crumbly vegan cheese and toasted pumpkin seeds!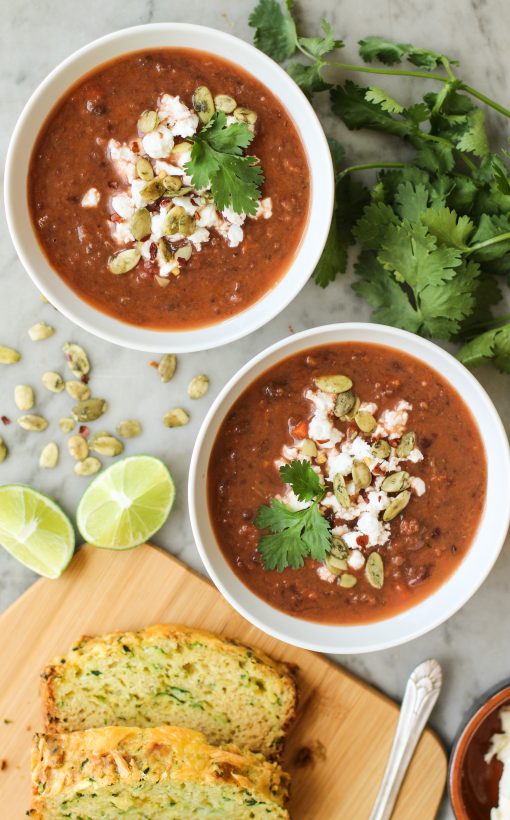 Full of all the good things – broccoli, kale, spinach, garlic, quinoa, herbs and made creamy with the addition of ripe avocado – it's also 100% vegan, gluten free, dairy free, and healthy – though you'd never know by tasting it!!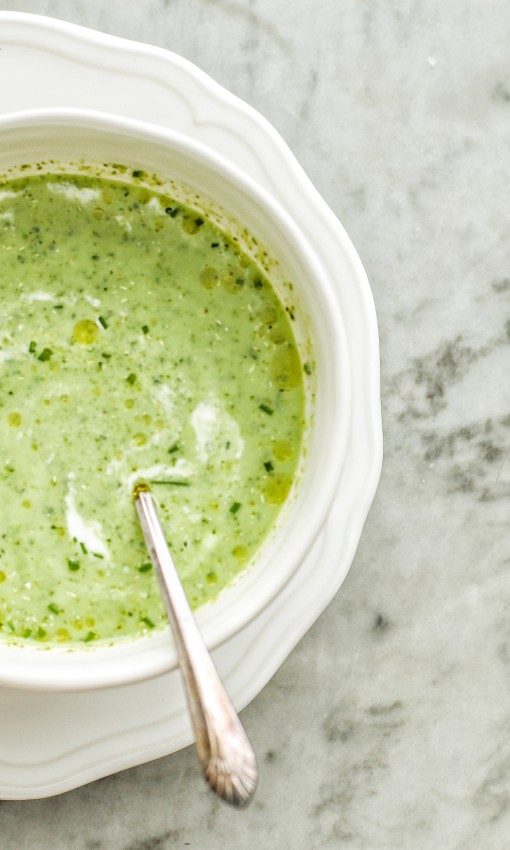 curried cauliflower and chickpea stew
Definitely the easiest stew you will ever make, I promise.  The recipe for this curried cauliflower and chickpea stew with sautéed spinach and roasted potato is so easy, you only need a baking sheet and a blender!!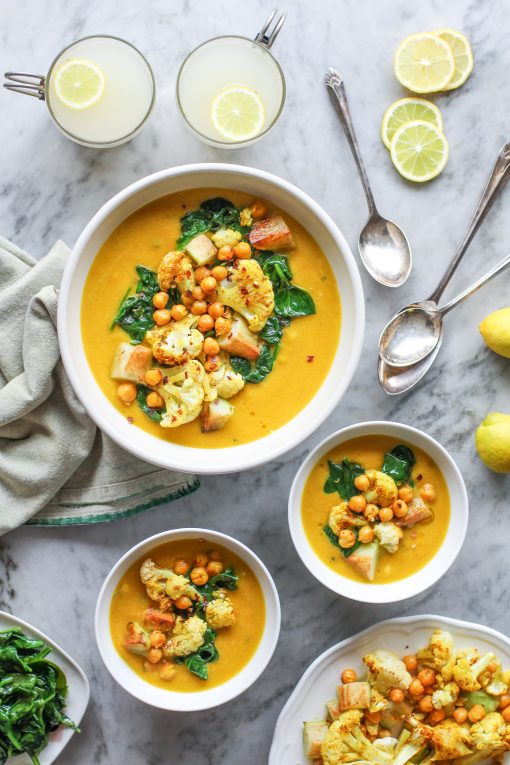 mushroom pho with fresh rice noodles
Warm ginger and star anise scented broth, slow roasted mushrooms, fresh rice noodles, green herbs and a bit of chili pepper – this fragrant soup will warm you from the inside out!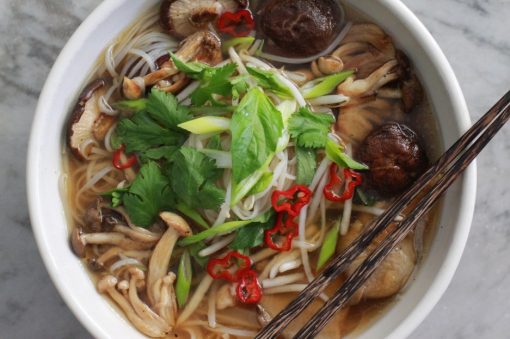 red lentil, turmeric and ginger soup
A soothing and renewing way to enjoy your day…red lentil, turmeric and ginger soup with garlicky greens and lemon!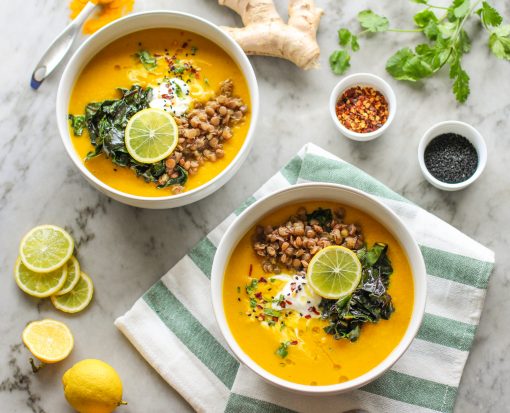 white bean soup with shaved fennel and celery leaf salad
Creamy white bean soup with thinly sliced sweet fennel, the bitter leaves from the tops of a bunch of celery, some chopped fennel fronds, a good glug of extra virgin olive oil and a squeeze of fresh lemon juice – perfection in a bowl!