Happy Christmas Eve!!  Are you ready?  Presents wrapped?  Dinner prepped?  Cookies baked for Santa?  My goodness, I feel overwhelmed just by asking those questions!!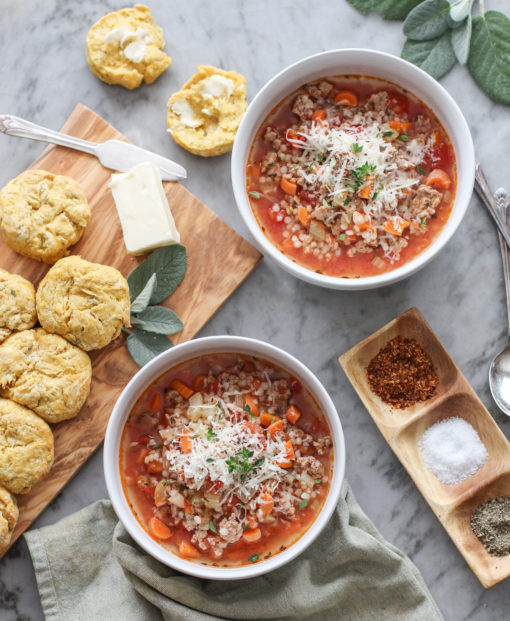 I'm pretty excited to be sitting here on Christmas Eve with a nice cup of tea and my to-do list completed, although it wasn't easy to get to this point. These past couple of weeks were full of checklists, planning and sometimes stress. We were sick, tired and even grumpy. The long days of holiday events, Santa visits and cookie making were made even longer by late night marathon present wrapping sessions and kiddo bike assembly under the cover of darkness.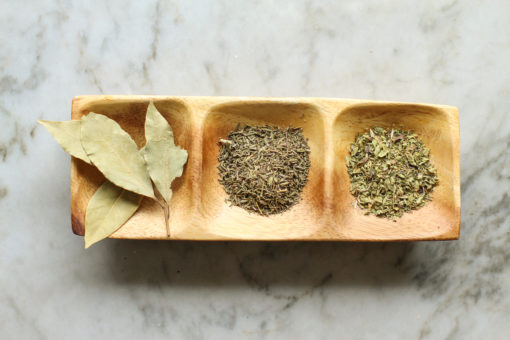 But one of the things that carried us through the past couple of weeks was big bowls of soup. And not just any kind of soup, but this one – beef, tomato and pasta soup.  Honestly, I've made this recipe three separate times in the last couple of weeks.  It has helped us feel better when we were sick, made us smile when we smelled the delicious aroma, and made our tummies full when we were too tired to do much more than eat.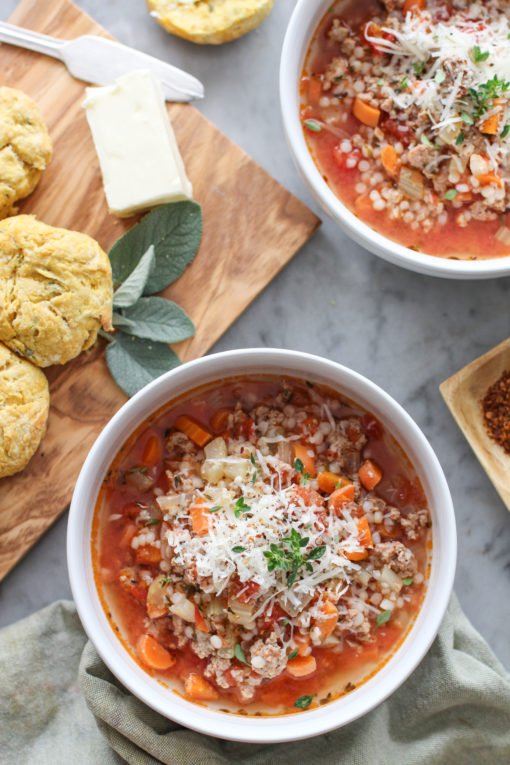 Every time I made this recipe I have altered the original. Not for any reason other than I had ground turkey in the fridge instead of ground beef, or I had some fennel that needed to be eaten, or added some extra spices because I always have to play with my food. But after all of these variations, my favorite is listed below for you to try and enjoy as is, or adapt to suit your own tastes. This is a great recipe to keep simmering in a crock pot while you visit with your family, or to make together as a family while you countdown the moments until Santa arrives – a very happy holiday indeed.
I wish you the very Merriest Christmas and Happy New Year!!
XO,
Jenn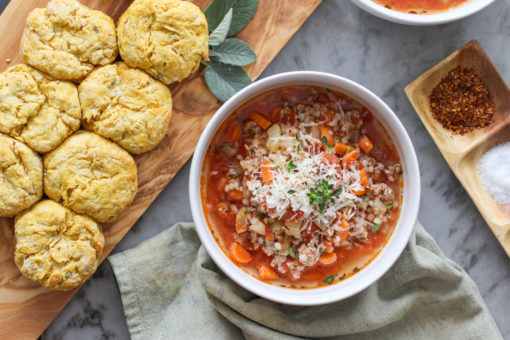 beef, tomato and pearl pasta soup
adapted only slightly from this recipe by skinny taste
1 lb 90% lean ground beef
1/2 cup diced onion
1/2 cup diced celery
1/2 cup diced fennel
2 garlic cloves, minced
1/2 cup diced carrot
28 oz can diced tomatoes
32 oz beef stock
2 bay leaves
1 teaspoon dried thyme
1 teaspoon dried oregano
1 teaspoon mild paprika
salt
black pepper
3 cups cooked small pasta such as Acini di pepe, isreali cous cous, or orzo pasta (I used this one)
grated parmesan cheese, optional
In a large pot or Dutch oven, sauté the beef and salt on high heat until browned, breaking the meat up into small bits.  Add the onion, celery, fennel, garlic and carrots and sauté 3 to 4 minutes.
Add the tomatoes, stock, bay leaf, thyme, oregano and paprika – cover and cook low until the beef and the vegetables are tender, about 1 to 1 1/2 hours (you may need to add more broth or water if it evaporates too much).
Add the pasta, salt and black pepper.  Taste and adjust seasonings as needed.  Garnish with copious amounts of grated parmesan cheese (trust me!) and serve with these savory whole wheat pumpkin biscuits with sage butter.