A couple of weeks ago the hubby and I broke free of the kiddos and headed out to where newly freed parents tend to go…the nearest bar.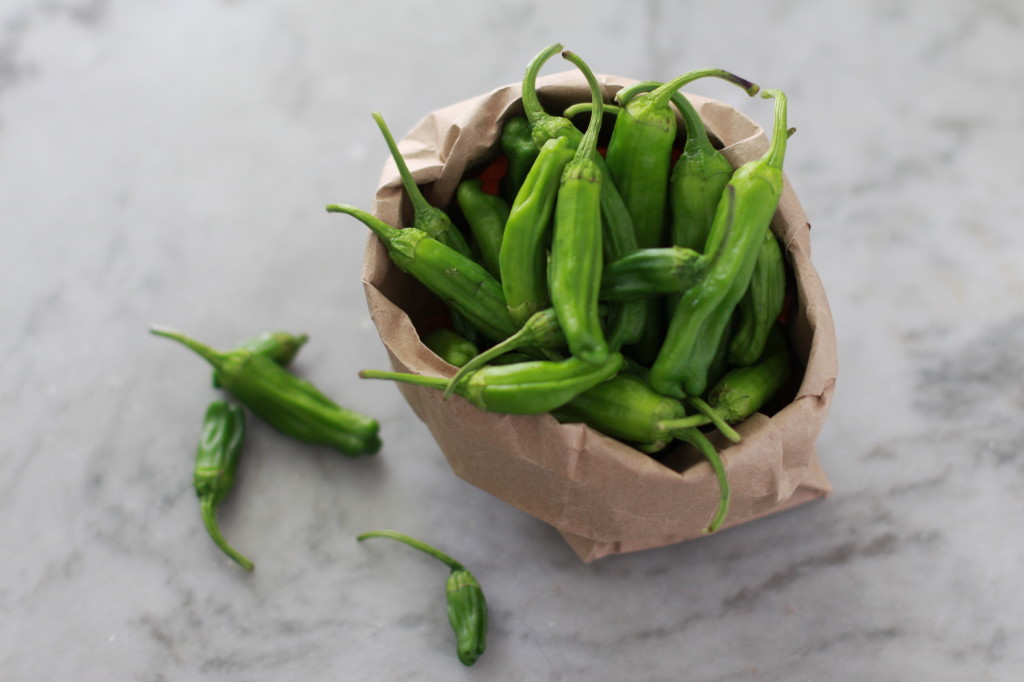 At this bar, and while sipping our freedom cocktails, we ordered some crispy shishito peppers.
Thanks to the kiddos, we are one day behind and a dollar short because these peppers are all the rage.
 And I can see why.  Once we received our little bowl of crispy pan-fried and salty shishito peppers, we couldn't stop eating them.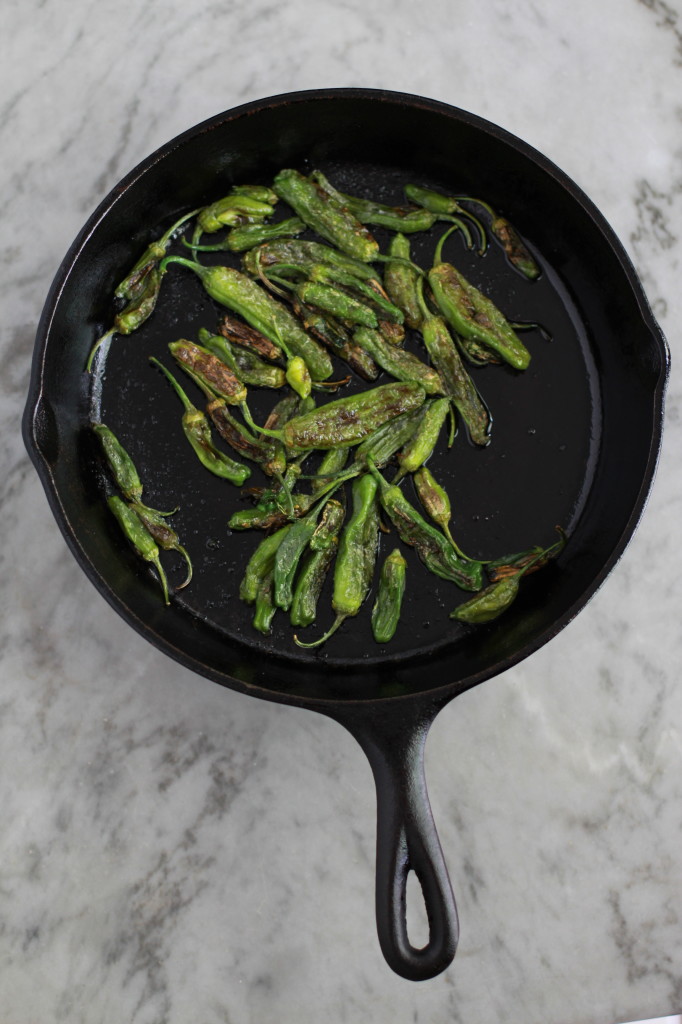 It was like a roulette game.
Me: Well, the first three I had were completely mild.
Hubby:  The first three I had were mild….(ahhghggg, slurp, gulp, downing the water glass)…haaaa, that last one was SO hot!
And round and round we went until we could go anymore.  And not because of the tears in our eyes.  We ran out of peppers.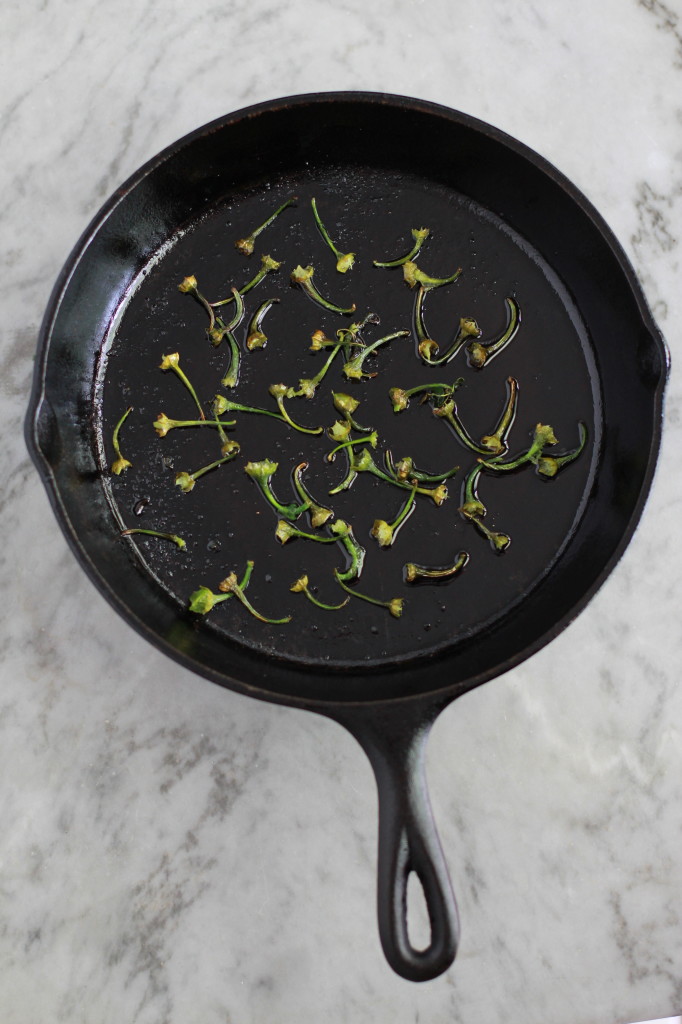 crispy shishito peppers
shitshito peppers
olive oil
flaked salt
Wash and dry the peppers.  Make sure that there is no residual water as the peppers will splatter once they hit the oil.
Heat a heavy bottomed pan (or cast iron skillet) over high heat.  Add a few glugs of olive oil into the pan and immediately add the peppers.
Let the peppers sit in the hot oil for about two minutes before stirring.  You want the pepper skins to blister on all sides.
Remove peppers from the pan and sprinkle with salt.  Serve immediately.
*notes: If spicy pepper roulette is not your thing, use Padron peppers in place of the shishito as they are very mild…for the most part. (wink)