True story: I had my very first dream about Ryan Reynolds last night…..and all we did was argue about our very different decorating styles.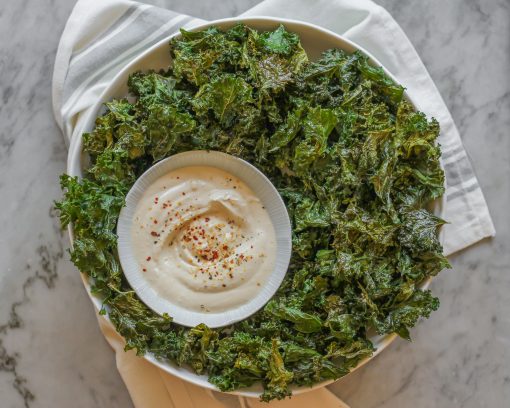 I mean, seriously!! I've been crushing after Mr. Reynolds for too many years to really count and all my brain could come up with was me arguing that a bright blue sofa does not actually need to go in the same room as a bright green sofa??!!?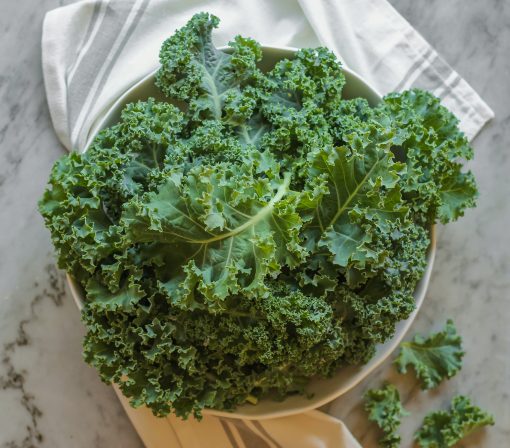 Oh, and apparently I don't like modern style furniture as pointed out by a very handsome figment of my imagination.
What the heck! #dreamfail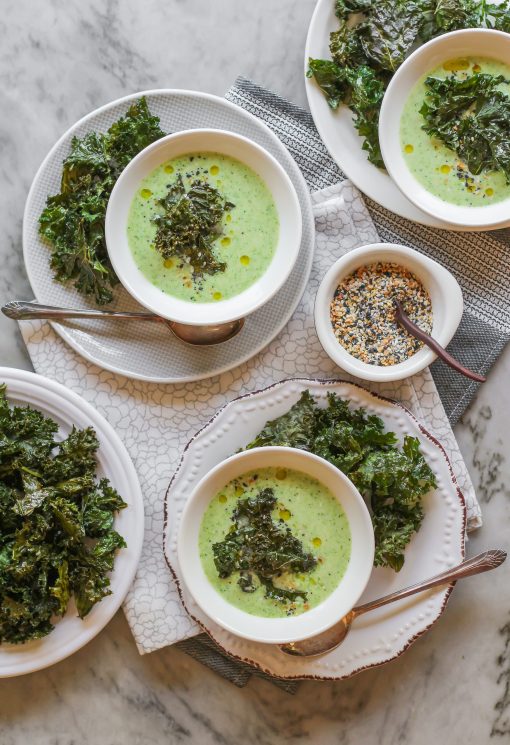 In the meantime, if anyone is in need of some game day eats, or something fun to make for your Halloween party –  here's a very healthy and delicious bowl of baked kale chips with cashew ranch dipping sauce just for you!!  Crunchy and salty kale leaves are wonderful by themselves, paired with a dip, or even piled high as a garnish in your favorite soup!! (cream of greens soup pictured above, recipe here)  You can even experiment with your chips by adding all sorts of spices, different salts, or even with some nutritional yeast for a "cheesy" vegan chip!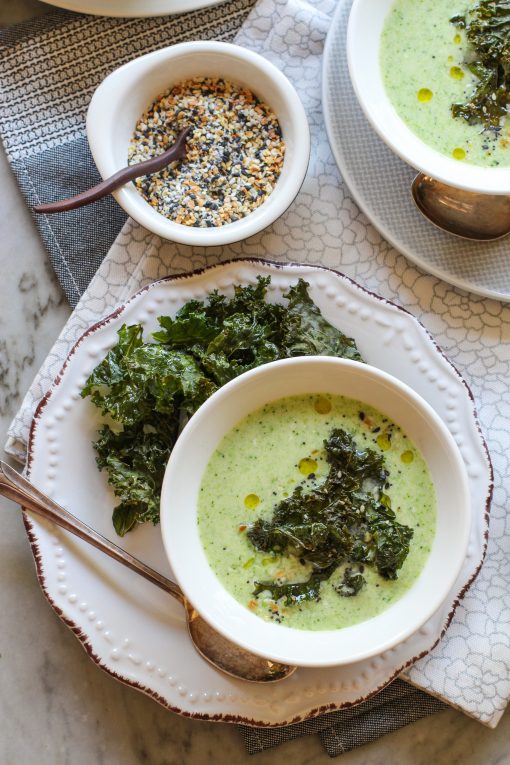 Healthy and delicious and all piled up ready for snacking!!  I bet this is a snack that even Ryan Reynolds would enjoy while sitting on his bright green and blue sofas!!  🙂
XO,
Jenn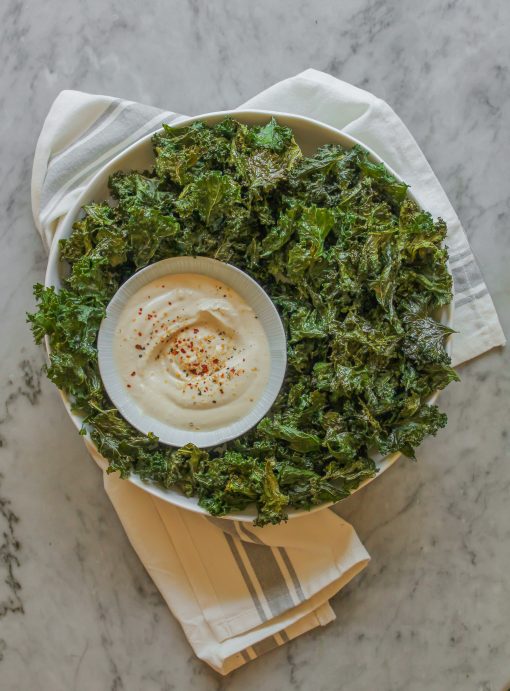 crispy baked kale chips with cashew ranch dipping sauce
makes about 10-12 servings unless you are like me and eat ALL the chips!
for the crispy baked kale chips
2 bunches of kale
2 tablespoons olive oil
salt, optional
Preheat your oven to 350 degrees.   Pull the leaves off of the center ribs in large-ish pieces, discarding the ribs.  Wash and dry the kale thoroughly with paper towels or a kitchen towel.
Place the kale leaves into a large bowl, drizzle the olive oil over the leaves and using your hands, coat the leaves lightly in the oil as best as you can.  Lay the kale leaves out flat, and onto parchment lined baking sheets – making sure that the kale is in one layer, careful not to overlap.  If you have more kale than baking sheets, work in batches.
If you are using salt, sprinkle it over the kale leaves and then place the leaves in the oven.  Bake for around 10 minutes or until crisp, but still green.  Let cool on the baking sheet for a few minutes before moving. If some of the chips are not cooked yet, place them back into the oven for a few more minutes.
You can eat them immediately or store them in a tightly sealed container for up to two days.
for the cashew ranch dipping sauce
1 cup raw cashews, soaked in water for 30 minutes
1/2 cup water
1 Tablespoon apple cider vinegar or lemon juice
1/4 teaspoon garlic powder
1/4 teaspoon onion powder
1/2 teaspoon dried parsley (or 1 tablespoon fresh parsley)
1/2 teaspoon dried dill (or 1 tablespoon fresh dill)
1/2 teaspoon dried chives (or 1 tablespoon fresh chives)
salt
pepper
In a blender or food processor, combine the cashews, water, vinegar/lemon juice, garlic powder, and onion powder.  Process until very smooth.
Stir in the parsley, dill, chives and season with salt and pepper.