Happy New Year!  I hope your 2013 was amazing and 2014 will be your best year yet!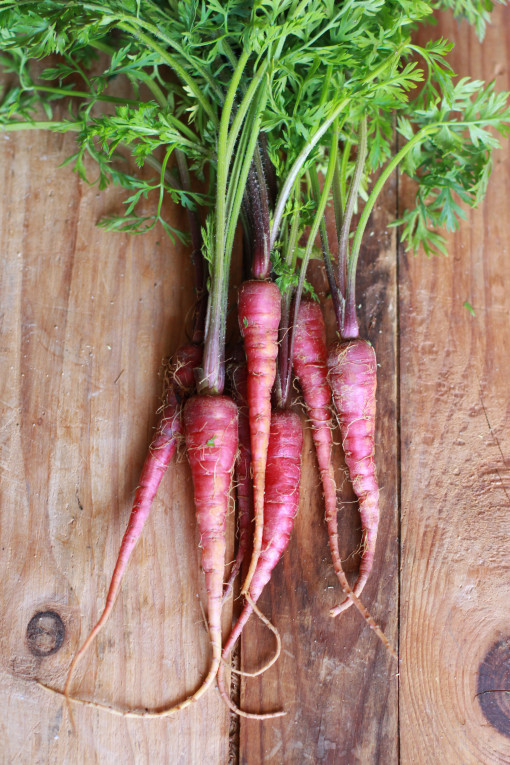 We were certainly blessed this past year.  We have been surrounded by family and friends who supported us through times of sadness and in times of celebration.  We have made new friends and reconnected with others that were separated from us many miles and some by just a few.  And we laughed and played and lived and grew and tried to live each day with purpose.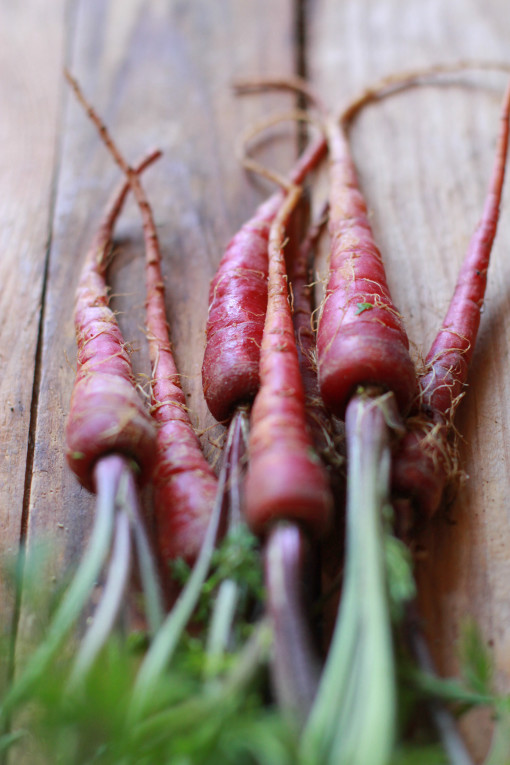 I'm not sure what 2014 holds for us, but like every new beginning it's something that is dreamed about while we still reflect somewhat on the past.  What can we accomplish this year?  What changes can we make to be a better person, friend, wife, mother?  Who can we help?  How can we help?  How can this year be our best year yet?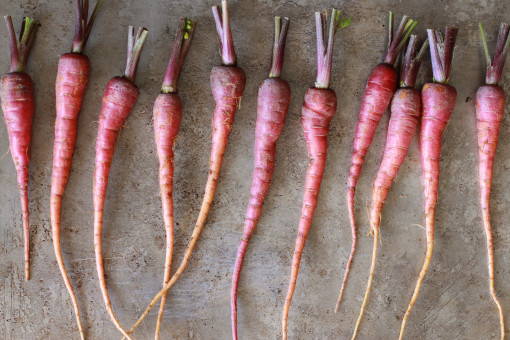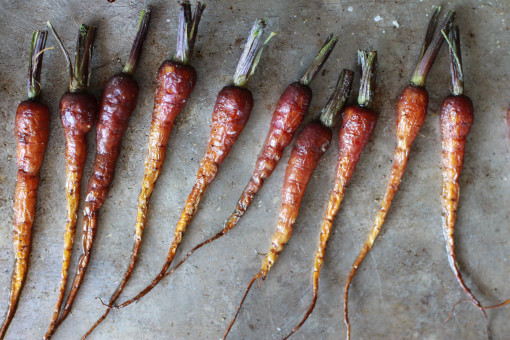 I started to write down my list of personal goals for 2014.  I was four lines down when my toddler came running around the corner at full speed and laughing at the top of his lungs as he was being chased by our dog.  I sat there for a minute just watching him laugh and play and run, without a care in the world, and I thought "that's my goal for 2014 – to be more like my toddler."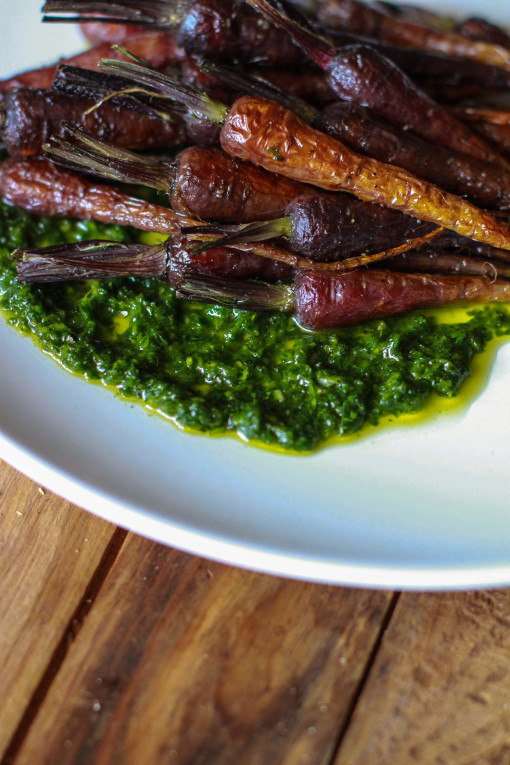 So 2014, here I come.  I am going to laugh more, hug more, snuggle more, explore more, and I'm going to make every minute count.  I'm going to eat when I'm hungry, and stop eating when I'm full.  I'm going to make games out of the boring times and fully enjoy the exciting times.  I will nap when I'm tired.  I will smile when I greet someone, and maybe I will even wave.  I will find the joy in the little things.  I will look at things from a different level and maybe even turn it over if it doesn't make sense.  I will ask more questions.  And I will eat more vegetables.
Okay, maybe that last one is what my toddler needs to work on this year…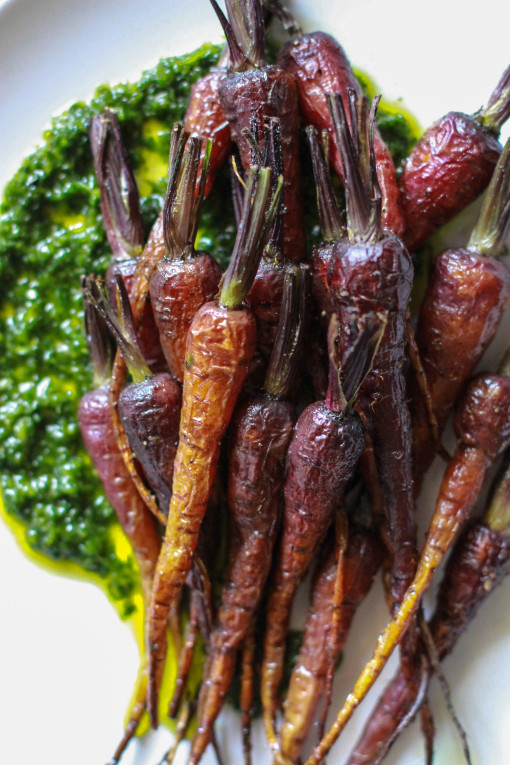 roasted baby carrots with chimichurri
inspiration from Bon Appetit Magazine
baby carrots, trimmed and scrubbed
1/4 cup extra virgin olive oil plus more for drizzling
1/2 cup cilantro leaves and stems
1/2 cup parsley leaves
1/4 cup oregano leaves
1 tbsp. thyme leaves
2 garlic cloves, roughly chopped
2 tbsp. red wine vinegar
salt and black pepper
Heat oven to 40o degrees and line a rimmed baking sheet with parchment paper.  Place the baby carrots on the paper and drizzle with about 2 tbsp. olive oil.  Sprinkle with salt and pepper and toss the carrots to coat.  Roast the carrots for about 10 minutes, or until just fork tender.  (Cooking time varies depending on the size of the carrots.)
In a food processor, place the cilantro, parsley, oregano, thyme and garlic cloves and pulse until finely chopped.  With the motor running, slowly add the vinegar and remaining olive oil and process until combined.  Season with salt and pepper.
Spoon chimichurri onto a platter and top with the roasted carrots.
notes: This chimichurri sauce is very versatile – I used part of it to blend into my hummus and another part to make a vinaigrette.  It's bold enough to be a great topping to a grilled piece of beef and still subtle enough to compliment grilled fish or tofu or even grains.