My goodness there's not enough hours in the day right now.
Of course, I did it to myself – starting the year out by signing myself up for all kinds of resolution-inspired commitments.  They are all health commitments, and that's something that I am really excited about, but still….
More hours please…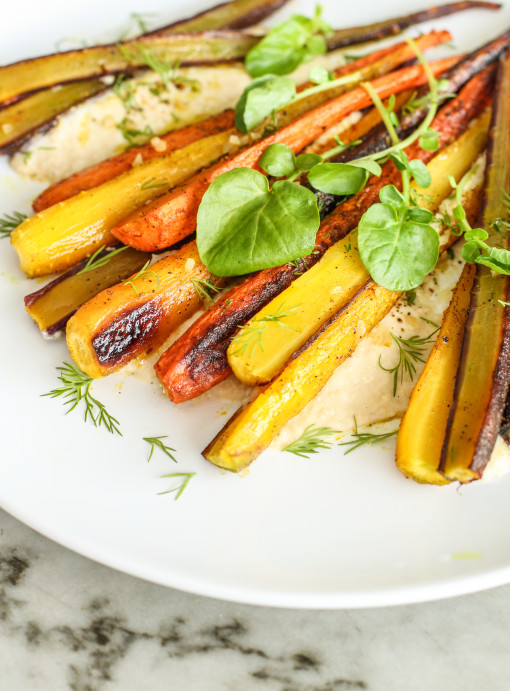 As you might have seen from my last handful of posts, I've been making easy meals.  Meals that come together quickly, but are still healthy and don't compromise flavor.  By making one-pot (or pan) meals, I'm trying to carve out a few more moments to spend with the family.  There's an internal struggle I have between the need to feed a healthy and delicious meal to my family, and to spend time with them.  I certainly don't want to spend hours in the kitchen when I can spend hours with them.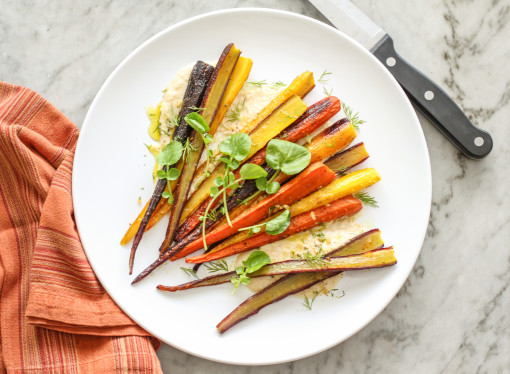 I need a few more hours to snuggle the little man on the sofa – just him and I – watching whatever animated movie his heart desires.  I want more hours to hear him breathe on my shoulder.  I want more hours to hear him laugh, to see him smile, to give and get his sweet kisses and hugs.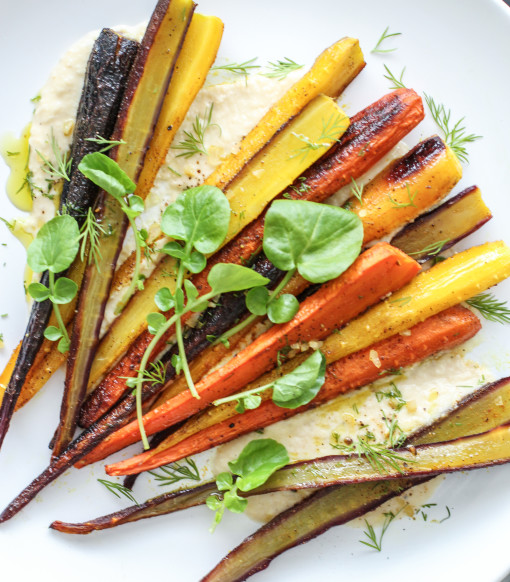 I also want more hours to snuggle the baby.  More hours to inhale her sweet baby smell, feel her soft baby skin and watch her explore her surroundings, her family, her hands, her toys.
And that hairy legged guy that lives here…sure would just love some time with him.  To talk about us, to make dreams, plans, just be together.  Just be us.  A family.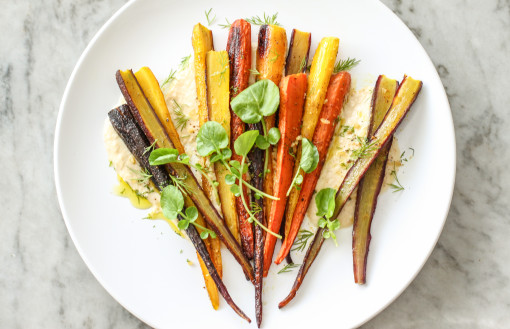 So here's another one pan meal that comes together in less than 30 minutes, is healthy and flavorful, and…vegan.  I know, I know…  But I'm telling you right now, you won't miss a thing.
This recipe can be an entrée or a side dish for a more extensive menu plan – but it will definitely give you more time with the ones you love.  And you can feel good about feeding this to your family.
Create more hours to be with the ones you love.
xo,
Jenn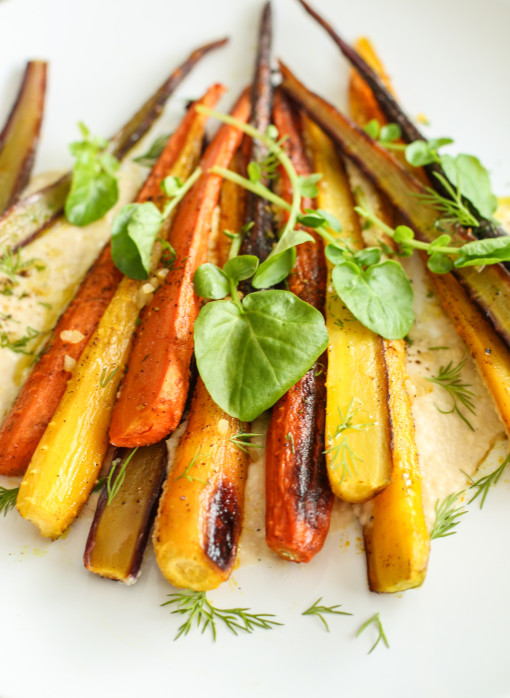 Moroccan roasted carrots with creamy chickpeas and preserved lemon
serves 2 as an entrée, 4 as a side
16 carrots, peeled and trimmed
1/2 teaspoon cinnamon
1/2 teaspoon mild paprika
1/2 teaspoon ground cumin
1/2 teaspoon Aleppo pepper (or mild chili powder)
ground black pepper
salt
2 tablespoons extra virgin olive oil, plus more for drizzling
1 1/2 cups cooked chickpeas
1 garlic clove, minced
1 tablespoon tahini
juice of one lemon
1-2 cups vegetable stock
1 bunch watercress, washed and trimmed
2 tablespoons fresh dill, roughly chopped
1 tablespoon preserved lemon, finely minced (recipe here)
for the carrots
Preheat your oven to 400 degrees and line a baking pan with parchment paper.
In a small bowl, mix together the cinnamon, paprika, cumin, Aleppo pepper, 1/4 teaspoon of ground black pepper and 1/4 teaspoon salt.  Place the carrots onto the baking sheet and drizzle with a good bit of olive oil.  Sprinkle the spice mixture over the carrots and toss everything together.  Separate the carrots just a bit on the baking sheet and roast in the oven for about 20 minutes or until the biggest part of the carrot can be easily pierced with a knife.
Once the carrots are cooked, remove from the oven and set aside.
for the creamy chickpeas
In a food processor, mix together the chickpeas, garlic, tahini, a good squeeze of lemon, a pinch of salt and ground black pepper.  With the processor running, slowly add the vegetable stock (a little at a time) until the chickpea mixture becomes creamy.  Taste the mixture and adjust seasonings/lemon as needed.
to assemble
Place a big spoonful of chickpeas onto a plate and place the roasted carrots on top.  Add watercress leaves over the carrots and sprinkle everything with a bit of dill and preserved lemon.
my notes: I would recommend choosing carrots that are all about the same size so they all cook evenly.  I used just rainbow carrots, but you could use this same recipe for almost any root vegetable – parsnips, rutabagas, turnips, celery root – or a mixture of all of these.