How was your weekend?
Yes, I know it's now Wednesday, but maybe you had a weekend like I did – long and then even longer because you refused to acknowledge that the weekend was actually over and instead, you dug your heels in the sand and shook your head no and absolutely refused to believe that the week had started…
Just me?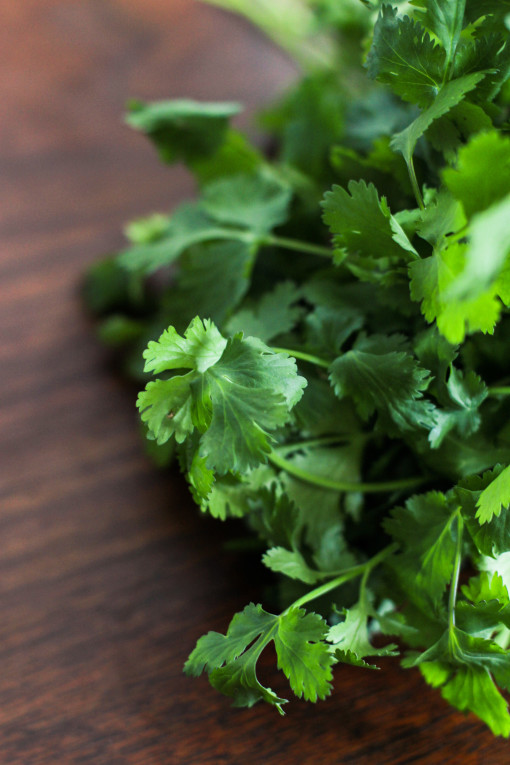 Well, this is one of the fun recipes that came out of our long weekend that I just had to share with you.  It's a very simple sauce and super easy to make, but it's so flavorful that you can't just eat one spoonful…I dare you to try.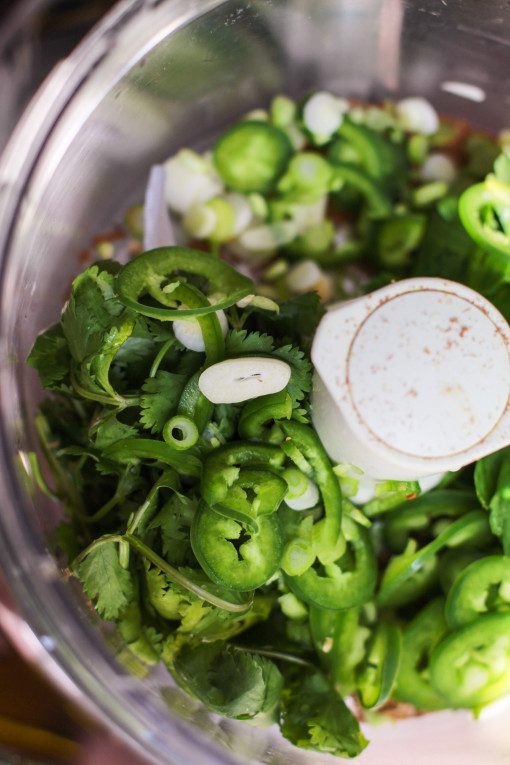 This past weekend, we served this sauce with roasted chicken hot off the grill – slathering it on thick and sopping it up with some crusty bread – but you can eat this in so many different ways.
Toss some carrots or potatoes in the sauce and then roast them in the oven for the perfect side dish; mix it into some greek yogurt and serve it with some baby vegetables for a delicious and healthy snack; dollop some on top of a warm white bean soup; or even add a good glug extra virgin olive oil and turn it into a salad dressing.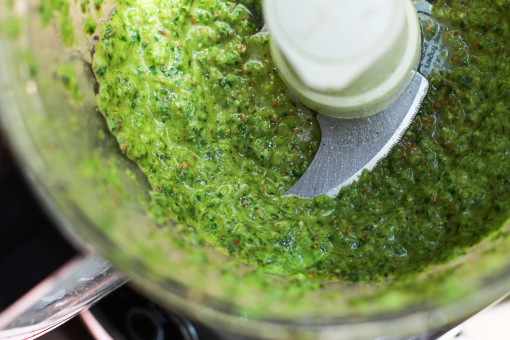 And here's to the upcoming weekend – may you start yours early and keep it going all week long!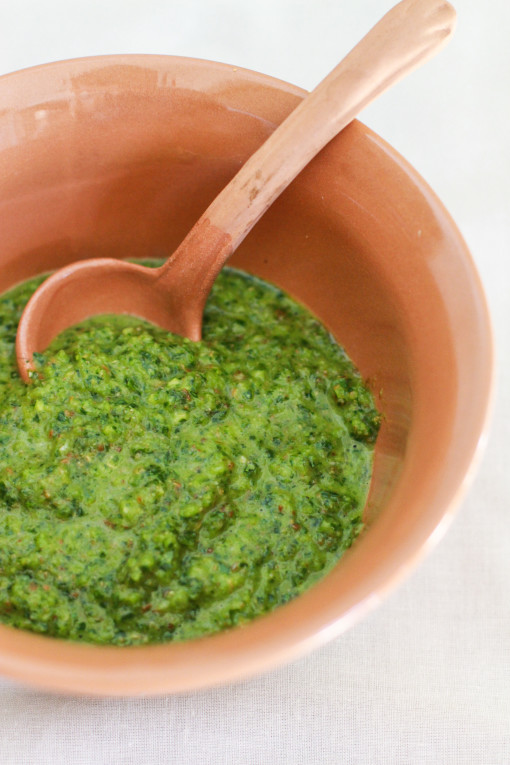 chimichurri sauce
makes a little less than two cups
1 handful of cilantro leaves and stems
1 handful of parsley leaves and stems
1 handful of basil leaves and stems
1 garlic clove
2 green onions, washed and trimmed
1/2 jalapeno, sliced, seeds and stem removed
2 teaspoons toasted and ground cumin seeds
2 teaspoons toasted and ground coriander seeds
1 teaspoon mild paprika
2 -3 tablespoons red wine vinegar
1/2 cup extra virgin olive oil
salt
black pepper
In a food processor, combine the herbs, garlic, green onion, jalapeno and spices and blend until a paste is formed.  Add 2 tablespoons of red wine vinegar and a pinch of salt and pepper and slowly drizzle the olive oil into the paste while the processor is running.  Scrape down the sides, taste, and adjust with vinegar and salt and pepper as needed.
Serve immediately or refrigerate for up to 1 week.
my notes: by "handful" of herbs, I mean just that – grab the top of the bunch of herbs and rip off a handful.  Rinse the leaves and the stems and place them into the processor and off you go.