Happy long weekend to everyone!!!  It's crazy, but now that my job is one of which I take care of a small human under three feet tall, I have slowly forgotten how rewarding that extra day off can actually be.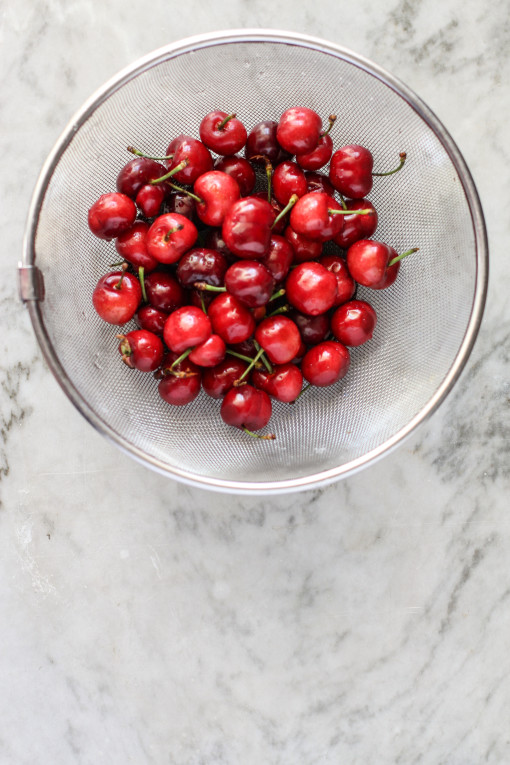 Don't get me wrong…any day that I have off from my new job of "toddler wrangler" is a much cherished day indeed.  But now that I'm no longer in the daily grind it's hard to remember what day it really is until all of a sudden someone asks us over to a long weekend backyard bbq and I'm wondering what to bring.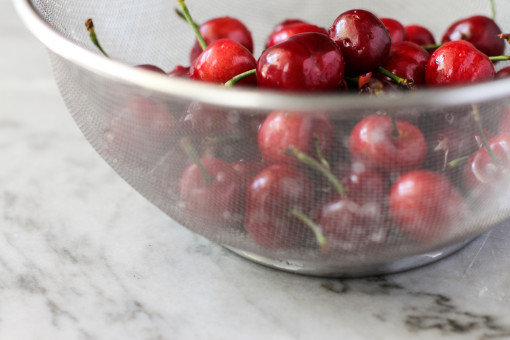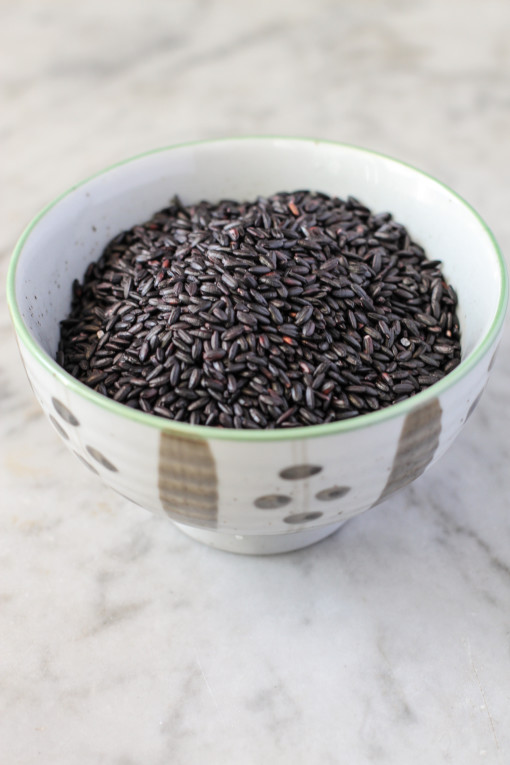 So I came across this little salad of yummies that sounded so good I couldn't pass it up.  Black rice mixed with some sweet bing cherries, a little bit of crumbly goat cheese and toasted walnuts, and a good helping of fresh basil leaves.
A good day off indeed.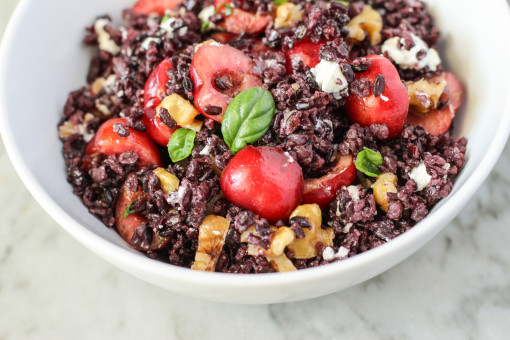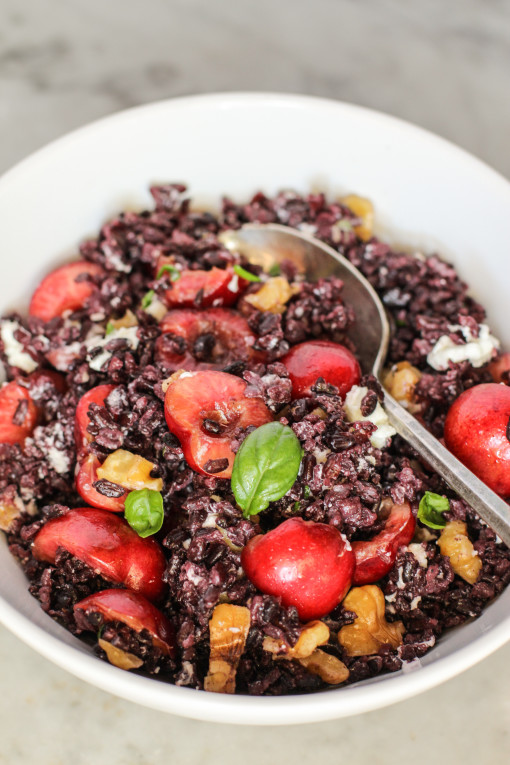 sweet bing cherry and black rice salad
inspired by Heidi Swanson's Super Natural Everyday
for the salad:
2 cups cooked black rice
2 cups bing cherries, washed and pitted and cut into half
1 cup walnuts, toasted and roughly chopped
2 oz fresh goat cheese, crumbled
1/2 cup basil leaves torn into pieces
1/2 cup cherry vinaigrette (recipe follows)
In a large bowl, combine the rice, cherries and walnuts together and toss to combine.  Add about 1/2 cup of the cherry vinaigrette to the salad and toss to combine.  Sprinkle the goat cheese and basil leaves over the top of the salad and serve.
for the cherry vinaigrette:
1 cup bing cherries, washed and pitted
3 tbsp. red wine vinegar
1 tbsp. Dijon mustard
1/4 cup extra virgin olive oil
salt and black pepper
In a blender, combine the cherries, vinegar, mustard and a pinch of salt and pepper and blend until the mixture is pureed.  While the blender is running, slowly drizzle the olive oil into the blender until everything is combined.  Taste the vinaigrette and adjust seasonings as needed.  If the vinaigrette is too thick, thin out with a bit of cold water.