Before I left for vacation, I had full intention of sending this delicious recipe your way.  But then I got on a plane and landed in the land of tiny umbrella drinks and then I might have forgotten all about you…just for a week though.  😉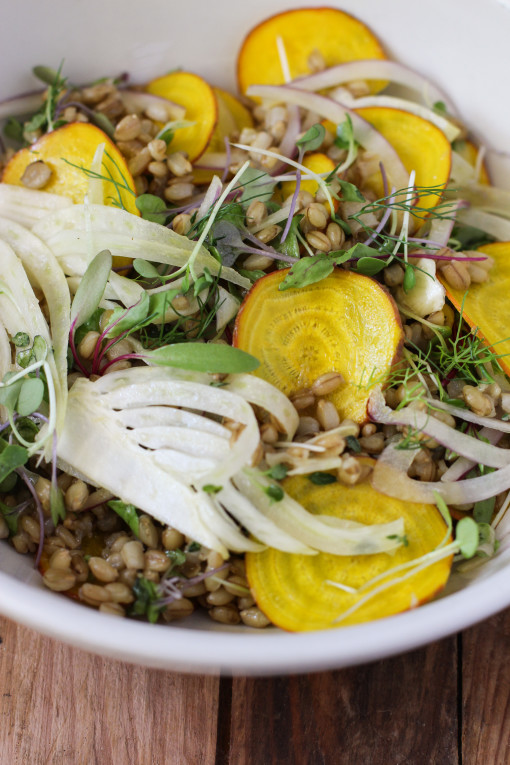 Vacations are wonderful things.  They give you time to watch the sunsets with the ones you love, they let you think about things with a new perspective and they tend to make you crave vegetables.  Well, at least for me.  Day in and day out it was: eat, drink, swim, repeat.  Tropical fruit on my plate and in my icy glass, but very few vegetables on my plate.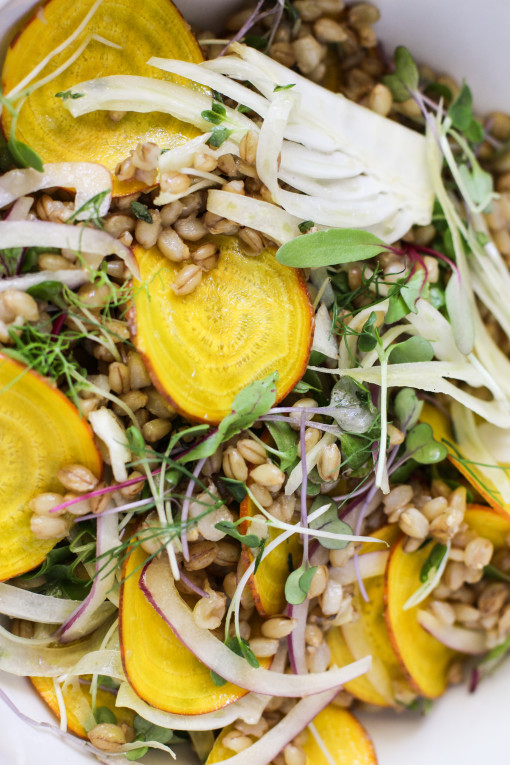 Here's a super crunchy bowl of thinly sliced vegetables – the perfect greeting from a summer vacation.  Sweet golden beets are mixed with shaved baby fennel, micro greens and chewy barley, and then tossed together with a red wine vinaigrette.  Vegetable cravings satisfied.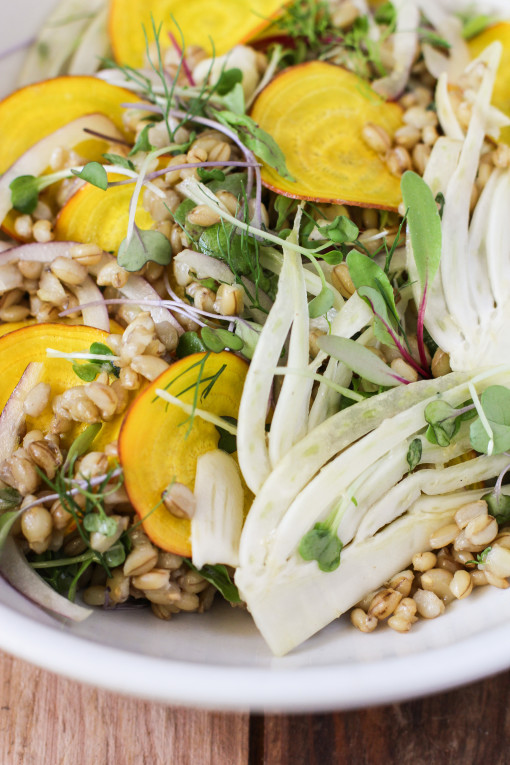 shaved golden beet, fennel and barley salad
from Bon Appetit
2 cups cooked barley
1 thinly sliced fennel bulb
2 thinly sliced small golden beets
1/2 thinly sliced small shallot
1/4 cup fennel fronds, torn
1/4 cup micro greens (or other herbs)
1/4 cup extra virgin olive oil
3 tbsp. red wine vinegar
salt
black pepper
In a large bowl, combine the barley, fennel, beets, shallots, fennel fronds and micro greens – toss to combine.
In a medium sized bowl, whisk together the olive oil and vinegar with a pinch of salt and black pepper.  Add the olive oil mixture to the barley salad and toss to combine.