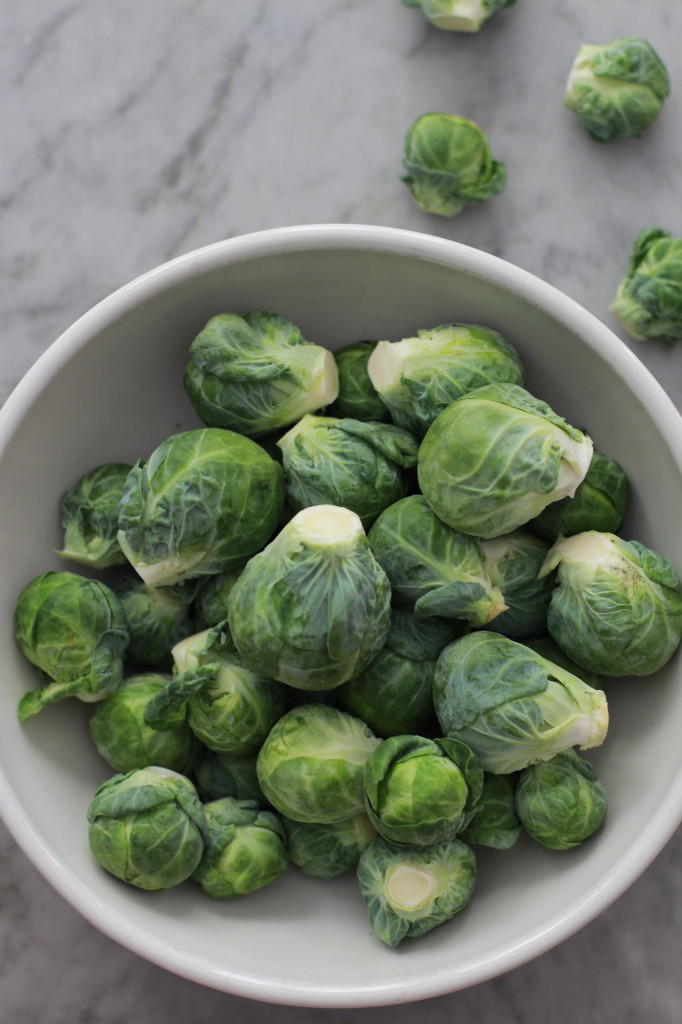 I love this time of year.  There's a delicate balance between saying goodbye to summer and saying hello to winter.
And with this change comes some serious questions that need to be answered:
How many cups of hot tea can I consume while watching a movie and sitting under my knitted blanket before I start to sweat?
Can I leave all the windows open at night without waking up with icicles attached to the tip of my nose?
How can I eat all the fall foods without getting burned out before the holidays?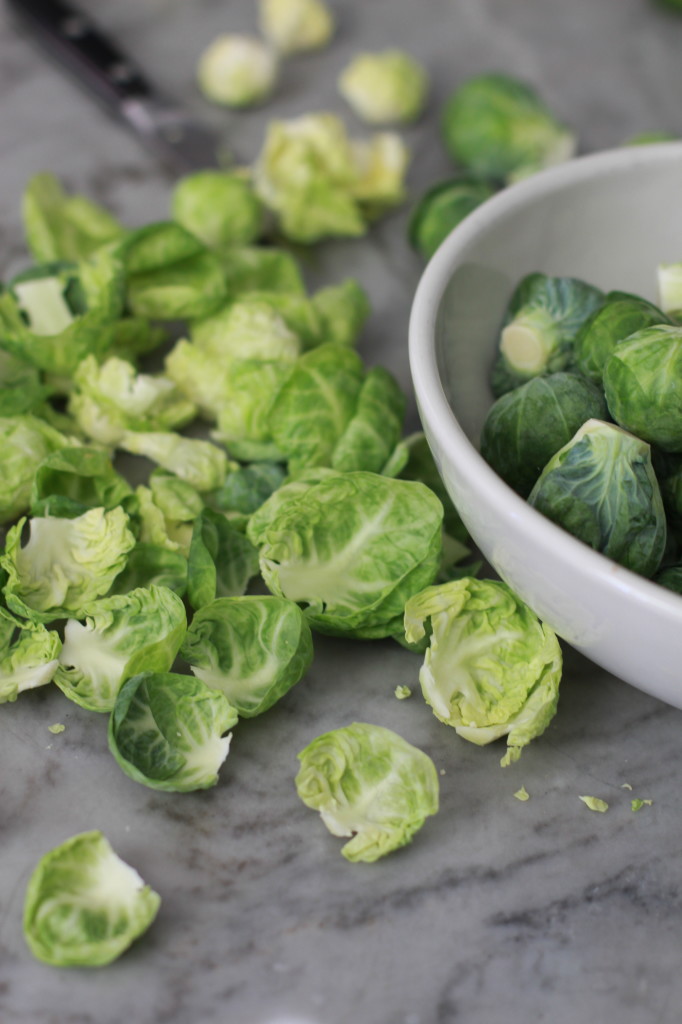 1.5
yes but I have a feeling that I have a limited time frame
and make a salad.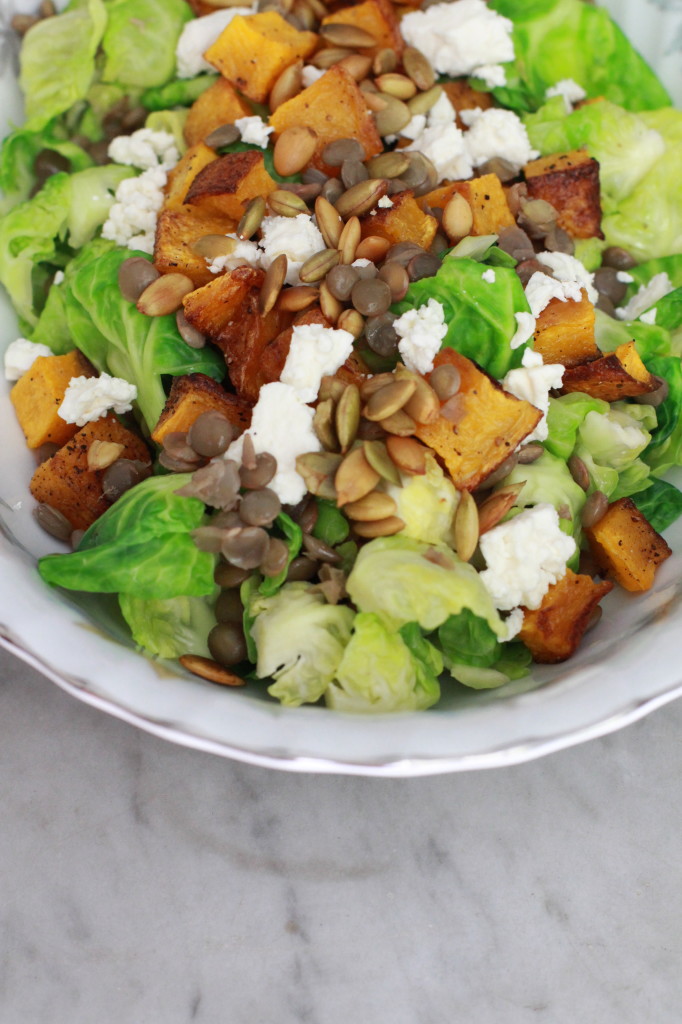 maple-mustard Brussels sprouts salad
1 pound of Brussels sprouts
1/2 medium butternut squash
1 cup cooked lentils
1/4 cup feta cheese
1/4 cup toasted pumpkin seeds
Fill up a large pot with water and bring to a boil.  Add 1/4 cup salt to the pot (in order to set the color in the Brussels sprouts.)  In a large bowl, fill the bowl halfway with ice and the rest of the way with cold water and set aside.
Wash the Brussels sprouts.  With a small knife, carefully cut the root end out of the sprout and peel a layer of leaves off of the sprout.  Continue cutting and peeling until you are left with a little nub of a sprout.  Place the leaves in a bowl and save the nubs for another use like roasting or sautéing with onions and balsamic – yum!
Once the water comes to a boil, put the leaves into the boiling water, stir and remove the leaves to the ice water after 1 minute.  Drain the leaves and pat dry.  Place the leaves into a large bowl and set aside.
Heat your oven to 400 degrees.  Peel and dice the butternut squash into small pieces and place them on a parchment lined baking sheet.  Drizzle the squash with olive oil and sprinkle with salt and pepper.  Place the squash into the oven and cook for about 15 minutes or until cooked through, rotating the squash halfway through.  Once the squash is cooked, remove it from the oven and let it cool.
In a large bowl, place the sprouts, squash, lentils, feta cheese and pumpkin seeds and toss with the maple-mustard dressing.  Taste and add salt and pepper, as needed.
maple-mustard dressing
3 tbsp. maple syrup
2 tbsp. Dijon mustard
1 tbsp. red wine vinegar
1 tbsp. minced shallot
1/4 cup olive oil salt and pepper
In a blender, mix the shallot, vinegar, mustard, syrup and a pinch of salt and pepper.  Slowly drizzle the olive oil into the blender until everything comes together.  Taste and adjust seasoning as needed.