I don't know about you, but I'm not ready for summer to end just yet.
The other day at the park I looked up and noticed that there was one tree that had red leaves instead of green.  Just the one tree.  Bright and loud and sitting between it's green brothers and sisters like it's been there all along.  Someone has to go first I guess…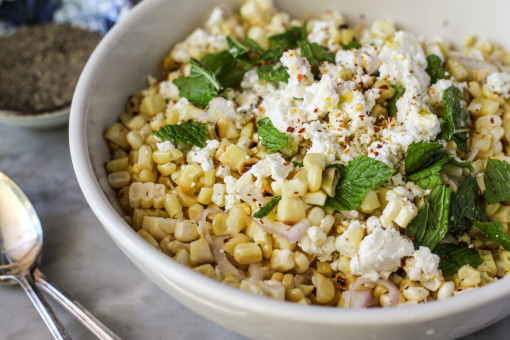 While I was trying to take pictures of this lovely salad, full of corn bits and crumbly cheese…well, I couldn't go fast enough.  It was a race between the light and myself and the light was winning.
That's when I knew.  Summer is almost over.
Sigh.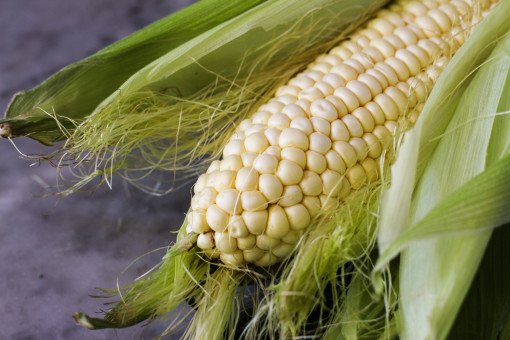 I'm not ready.  I still want to play in the pool with the little man and see him use his big arm scoops and watch him kick as far as he can go.  I still want to put big spoonfuls of creamy, cold gelato in a warm waffle cone and race to eat it before it runs down my arm.  I still want to stay up late and watch the fluffy white clouds take their time crossing the sky to meet the sunset.  I still want to eat sweet peaches and tangy plums and hot grilled corn fresh from the stalk.
So I was really excited when I got this update from Maureen in my inbox.  It seems like such a simple recipe but it just sings summer.  Grilled corn, tangy feta and fresh mint.  Super simple summer before it's all gone.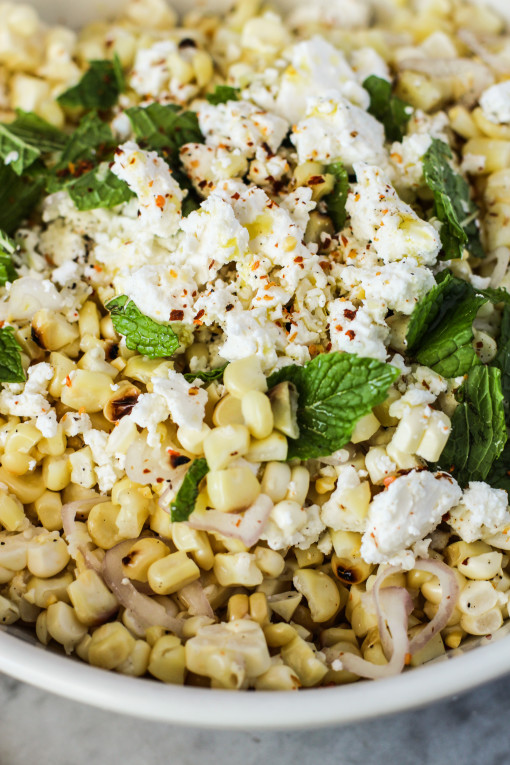 grilled corn salad with feta and mint
from Rose Water & Orange Blossoms
2 ears of corn, shucked and silt removed
1 small shallot, thinly sliced into rings
1/4 cup fresh feta cheese, crumbled
3 sprigs of mint, leaves removed and torn
2 tbsp. extra virgin olive oil
1 tbsp. red wine vinegar
black pepper to taste
Heat a grill or use a broiler to roast the corn until charred, turning to cook evenly on every side.  After the corn is charred, remove from the heat and cool completely.  Once the corn is cool, place the corn on a cutting board and slowly run a knife down the side of the cob until the kernels are removed.
Place the corn kernels into a bowl and combine them with the rest of the ingredients and stir to combine.