These days I am up at the crack of dawn, quietly listening to the world wake up around me.  There is a little bundle of joy enjoying her breakfast as we snuggle together on the big chair and watch the sun come up over the tree line that backs up to our property.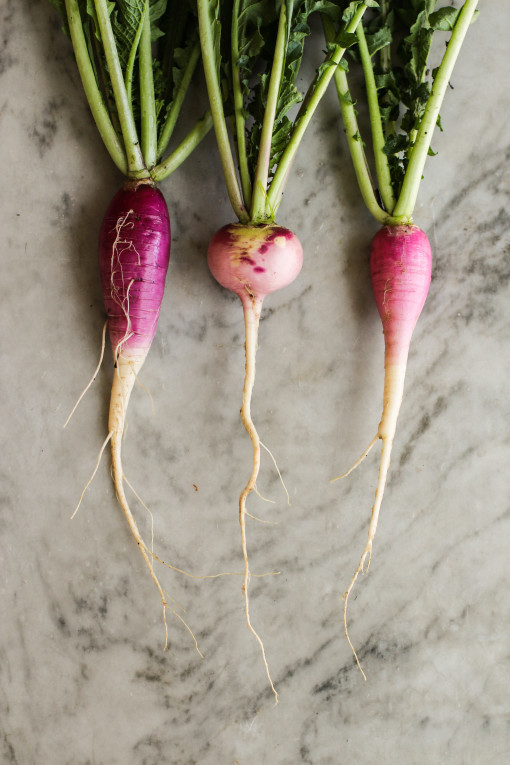 Once we are through with breakfast, the little one goes back to sleep with a big sigh and an angelic smile on her face, and I head outside to walk through the garden.  It is peaceful and quiet, with just a rustle of tomato branches here and there while the birds start to tweet themselves a "good morning" wake up greeting.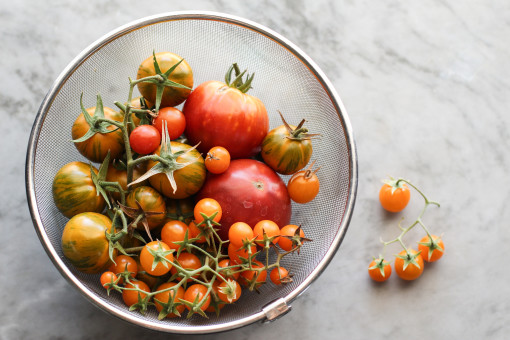 It is the most peaceful part of my day – just myself and the plants in the early morning.  Time to think and reflect on yesterday and work towards making today even better…walking down the gravel path and listening my shoes making the crunch, crunch, crunch noise with each footstep…wandering around the vegetable plants – the amazing plants that are kind enough to grace our tables and plates with their delicious bounty…and watering the dry ground around the plants while dreaming up new ways to enjoy this wonderful summer produce.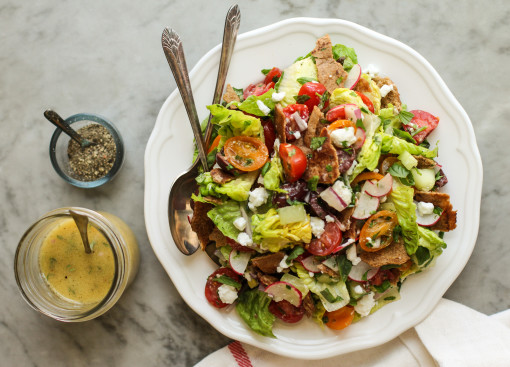 With the abundance of cherry tomatoes, cucumbers and crunchy radishes, I went a little salad crazy this week.  I will send along a few of these salad recipes in the next couple of days, but today here is a very light but filling fattoush salad.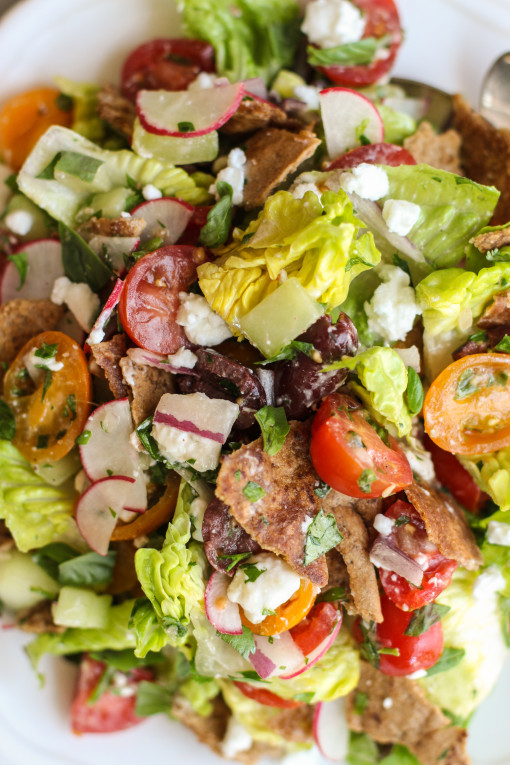 A fattoush salad is very similar to the Italian bread salads that you can find in most restaurants, but this salad is composed of greens and vegetables and uses up stale pieces of pita bread.  Crispy butter lettuce, garden tomatoes, crunchy radishes, red onion, salty kalamata olives and feta cheese are all tossed together with homemade baked pita chips and a tangy lemon vinaigrette.  It's a delicious way to keep you moving through another wonderful day.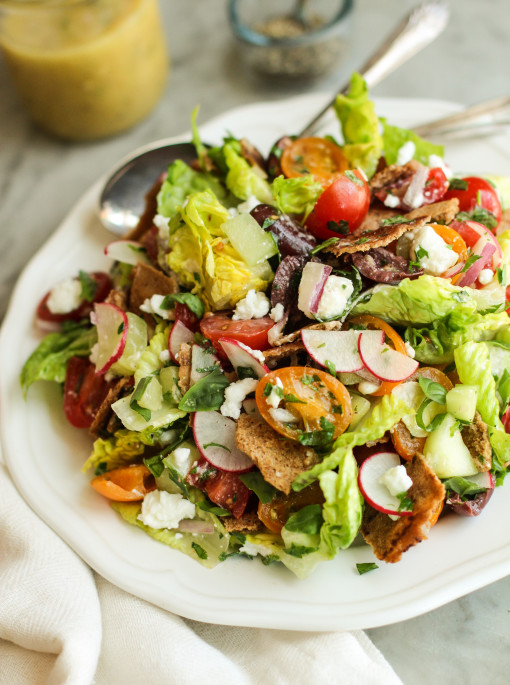 fattoush salad with tangy lemon vinaigrette
makes enough four servings
for the salad:
2 pita breads
1 head butter lettuce, stem removed, washed, dried, and torn into bite sized pieces
1 pint cherry tomatoes, cut in half
1/2 cup thinly sliced cucumber
3 tablespoons kalamata olives, chopped finely
2 ounces feta cheese, crumbled
3 radishes, thinly sliced
1/4 cup thinly sliced red onion
extra virgin olive oil
salt
black pepper
Preheat your oven to 325 degrees and line a baking sheet with parchment paper.  Using your hands, break the pita bread into bite sized pieces, making sure to break the front and back part of the pita apart.  Lay the pieces on the parchment paper and give a drizzle of olive oil and a sprinkle of salt and pepper over the top of the pita.  Place the baking sheet in the oven and bake for about 15-20 minutes, flipping the pieces over halfway through the baking process.  Pita should be crispy when done – remove from the oven and set aside to cool.
In a large bowl, add the lettuce, tomatoes, cucumber, olives, cheese, radishes and red onion and a good glug of the vinaigrette.  Toss everything to combine.  Season with salt and black pepper, add the pita bread and toss again.  Serve immediately.
for the tangy lemon vinaigrette:
3 tablespoons lemon juice
2 teaspoons Dijon mustard
1/4 cup extra virgin olive oil
salt
black pepper
In a small bowl, whisk together the lemon juice and Dijon mustard.  While whisking, slowly drizzle in the olive oil and season with salt and pepper to taste.