Since we first started looking for a home to purchase, both the hubby and I had dreams of a big kitchen garden where we would dig our fingers deep in the warm soil to plant the seeds that would eventually turn into sweet peppers, crunchy peas and sun-ripened strawberries.
We dreamt of garden produce.  I know, so weird, but it's true.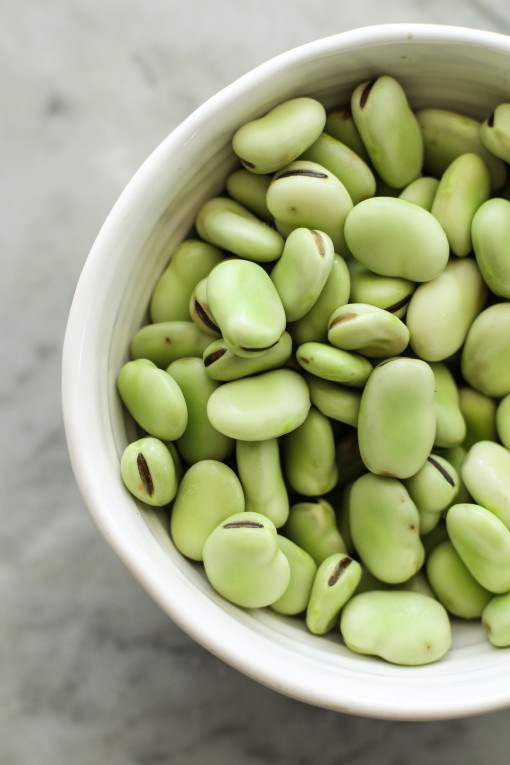 Funny thing about dreams though….sometimes they do come true, just not the way you dreamt them exactly.
Currently, our garden is producing a small handful of green beans, a few skinny pea pods, about three cherry tomatoes and a big fat juicy strawberry about every third day.  But there's no way that the hubby or I have been able to taste the bounty in our garden because every morning there is a small munchkin checking out the garden and reporting back as to what has grown and is ready to be eaten right this very minute.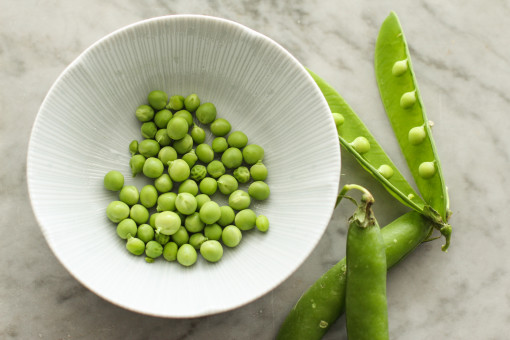 Today I was interrupted mid-sewing stitch by the little man running through the back door and yelling, "mama! mama! Put on your hat and your shoes peas!" 
To which I promptly complied, knowing full well that we were headed outside to check out the garden.
"What is it?" I asked him, "what's outside?" 
He raced outside while talking as fast as he could, "mama! There's a fraw-berry and it's big and red and I need to eat it!!"  And then he proceeded to jump up and down while pointing out the big, ripe, fraw-berry that he couldn't wait to put in his mouth.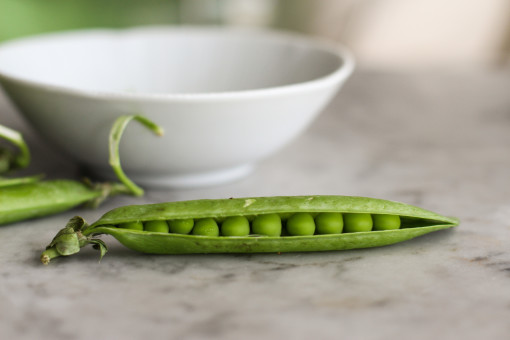 Then, only moments after devouring the strawberry, the little man picked and ate all of the green beans right off of the plant, tried a cherry tomato and didn't like it and then tried another one and didn't like that either, and then tried one more…that he didn't like, but good for him for trying.  There's not been one strawberry that has escaped his tiny little grasp and he's still waiting patiently for the "baby peas" to be ready to harvest.
Never would I have dreamt that having a kiddo and having a garden would be like hosting a daily Easter egg hunt in our very own backyard, but that's what it's become.  The little man is over-the-moon-excited every time he discovers something new in the garden and he can't wait to share his discoveries with us.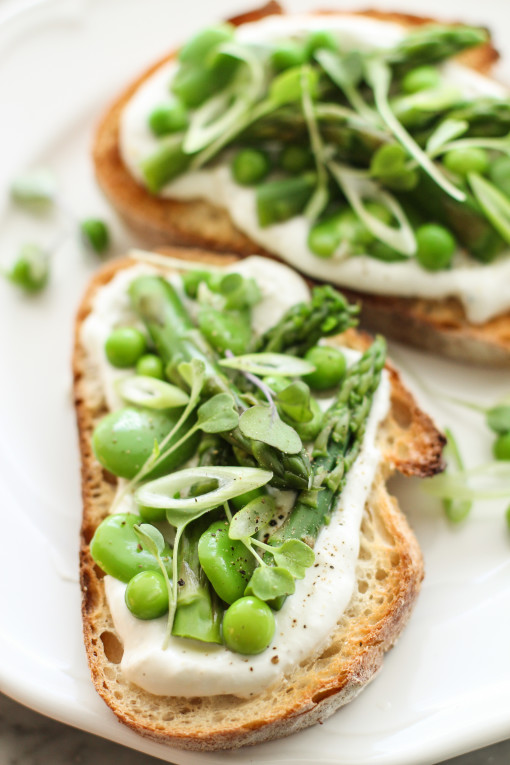 The vegetables seen here are definitely not from our garden but instead came from a visit to the farmer's market.  Fresh fava beans, crunchy asparagus and snappy green peas top a creamy lemon ricotta mixture that is just so good on some toasted sourdough bread.  The little man wouldn't even take a bite of this, which meant more for me, but he ate all the peas off of my toast before I could get to them, but that's the way it is and we wouldn't have it any other way.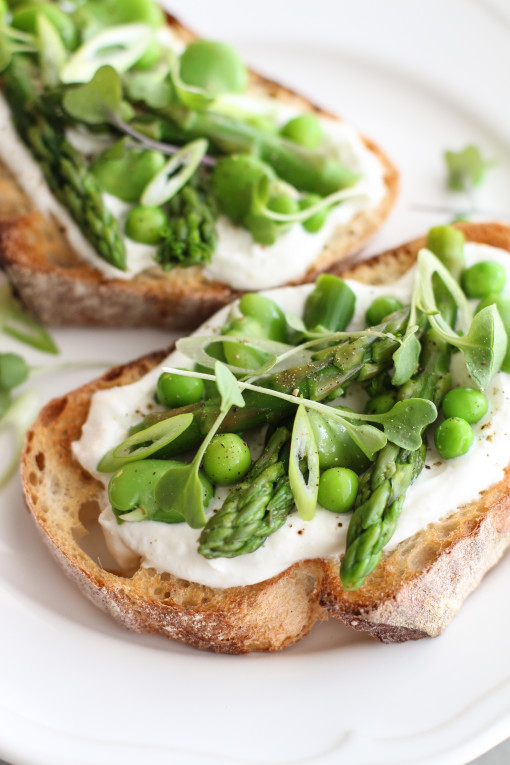 spring asparagus and fava beans with lemon ricotta toast
1/2 bunch of asparagus, trimmed and cut into 2 inch pieces
4 ounces fava beans
4 ounces English peas
one good loaf of sourdough bread
extra virgin olive oil
the zest and juice of one lemon
salt
black pepper
1 cup ricotta cheese
1/2 cup greek yogurt
additional optional toppings – thinly sliced green onions, micro greens, Aleppo pepper, poached egg, chopped fresh herbs…
Fill a small saucepan with water and bring it to a boil.  Add a good pinch of salt to the boiling water.  In a medium sized bowl, fill equal parts water and ice and set aside.
Add the asparagus to the boiling water, stir and cook for two minutes.  Remove the asparagus from the boiling water and quickly place it in the ice water to stop the cooking process.  Once chilled, remove the asparagus from the ice water and let it drain.  Repeat the same process with the fava beans and the peas.
Slice the sourdough bread and toast it using your toaster or broiler or grill.  Place the toast on a plate or platter and drizzle a good glug of olive oil over one side of the toast.
In a small bowl, mix together the ricotta, greek yogurt, lemon zest, a pinch of salt and black pepper and a bit of the lemon juice.  Taste and adjust with more lemon juice, if needed.
Put a good sized dollop of the ricotta mixture on top of each toast piece and add some of the asparagus, fava beans and peas to each piece.  Add a sprinkle of micro greens, sliced green onions and a sprinkle of Aleppo pepper to top everything off.