Hello friends!  Sorry about the little delay in posting here.  My host site went down for a bit and there was a lot of scrambling to get us up and running, but I am back and so happy to be here!!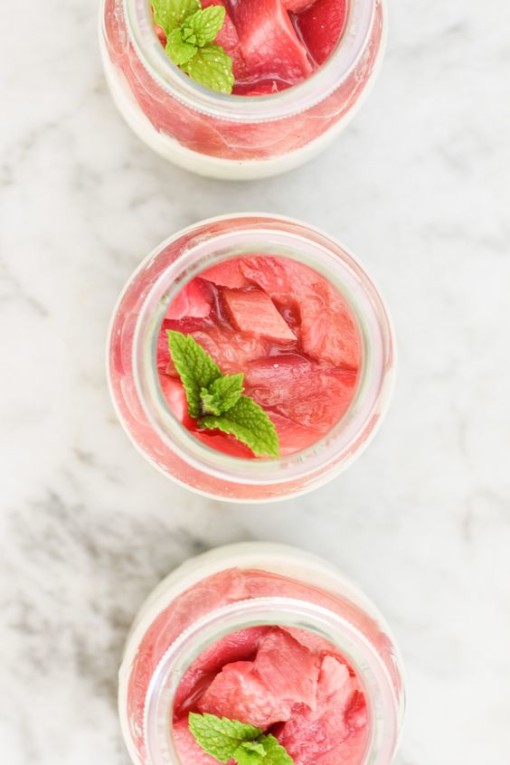 Before my site went down, I was working overtime to get a bunch of recipes in the queue – food prepped, pictures taken, recipes written – and lots and lots of tasting.  So the break in the site (literally) may have come just in time as I was starting to feel the workload become slightly overbearing although I was still enjoying it, if that makes any sense…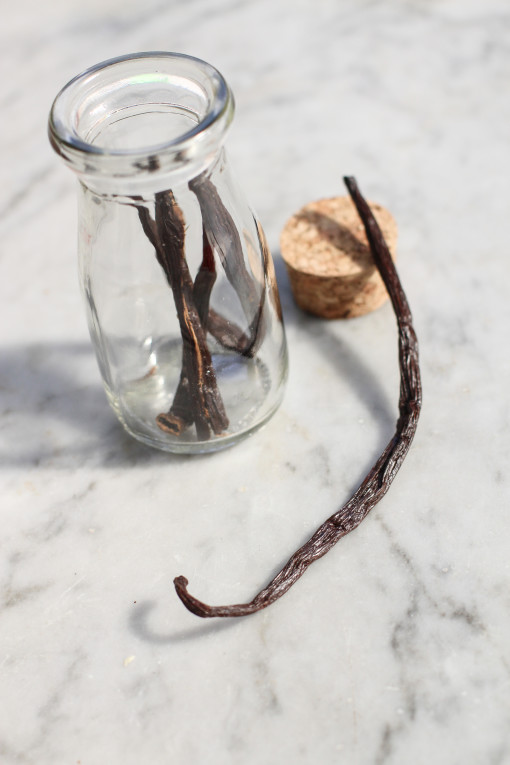 Although I've never been one to keep up with the Joneses, I do have an A+ personality and want to keep you guys as entertained with my recipes as I can.  If I miss a day or two here or there, no problem, life happens.  But when I miss a few weeks – and I don't have the excuse of taking a tropical holiday – well, I feel like I let you guys down a bit.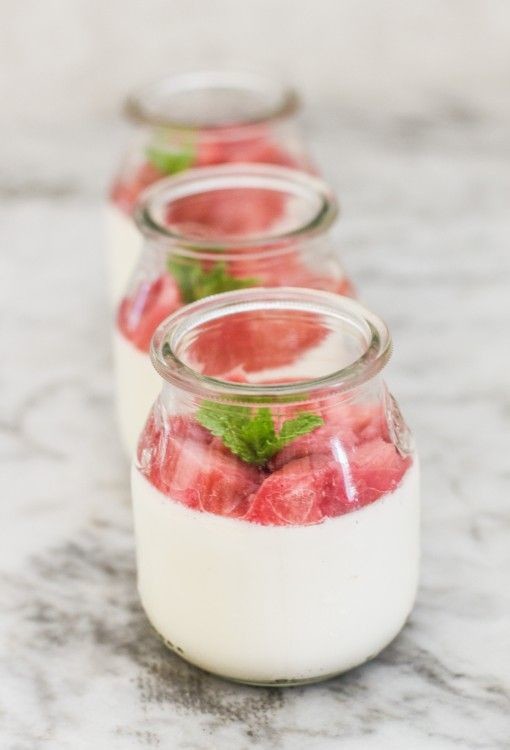 So here I am again, and here's a lovely little recipe to help you celebrate the mother in your life – your own, your sister, your friend, yourself – a great way to say I love you.
Panna cotta sounds really fancy and hard to make, but it's really quite easy to put together.  A bit of cream, sugar, gelatin and vanilla all mixed together and poured into a fancy glass to chill until it's topped with a bit of roasted rhubarb, whipped cream, strawberries, or all of the above!
Happy Mother's Day to all the mother's out there – you make the world go round!!
xo,
Jenn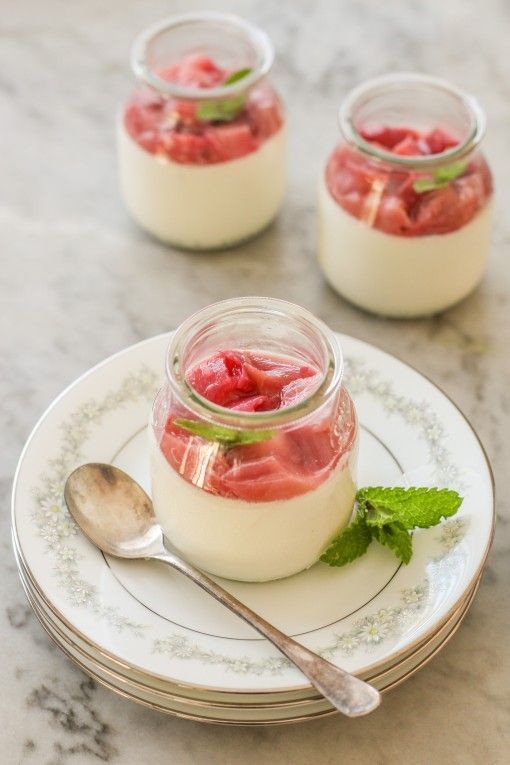 vanilla bean panna cotta with roasted rhubarb
recipe from David Lebovitz
for the panna cotta
makes 4 servings
2cups heavy cream or half and half
1/4 cup sugar
1teaspoon vanilla extract
1 packet powdered gelatin (about 2 1/4 teaspoon)
3 Tablespoons cold water
Heat the heavy cream and sugar in a saucepan.  Once the sugar is dissolved, remove from the heat and stir in the vanilla extract.
(If using a vanilla bean, scrape the seeds from the bean into the cream and add the bean pod.  Cover, and let infuse for 30 minutes.  Remove the bean then rewarm the mixture before continuing.)
Lightly spray four custard cups with non-stick cooking spray (unless you are using a container that you won't be unmolding, like a wine glass or coffee cup.)
Sprinkle the gelatin over the cold water in a medium-sized bowl and let stand for 5-10 minutes.
Pour the panna cotta mixture into the prepared cups, then chill them until firm, which will take at least two hours but I let them stand at least four hours.
Run a sharp knife around the edge of each panna cotta and unmold each onto a serving plate, and garnish as desired.
for the roasted rhubarb
2 stalks rhubarb, cleaned and trimmed
1 cup granulated sugar
2 cup water
Preheat the oven to 350 degrees.  Cut the rhubarb into 2 inch pieces.  Place the rhubarb flat into a large, flat roasting dish and sprinkle the sugar and water over the top.  Cover tightly in foil and bake – about 15 minutes – until tender and cooked through.
assembly:
Unmold the panna cotta and place onto a serving dish or plate.  Spoon a bit of the roasted rhubarb over the top of each panna cotta.  Serve with whipped cream, some strawberries, or both.