Nostalgia is a interesting thing.  It comes and goes randomly through my days and weeks – things trigger a memory here and there.
Most times the memories are a wonderful visit from the past and make me smile.  Lately I've been thinking about my grandfather.  He passed away when I was much younger and it's almost a small miracle that his memory lives on so strongly after all these years.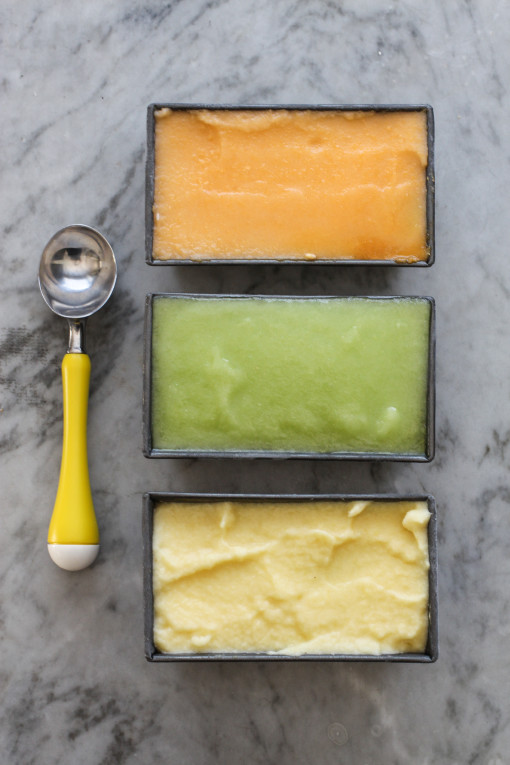 I think having kids helps bring these memories back.  The games we play, the silliness – certain things we do as a family remind me of my wonderful time with my Pappy.  He was just the silliest with us.  Setting me on his knee and telling me that I had to sit still or else I would have to get down….then bounce his knee (and me) up and down while play/scolding me about sitting still.  Over and over again until I couldn't see straight through all the laughing.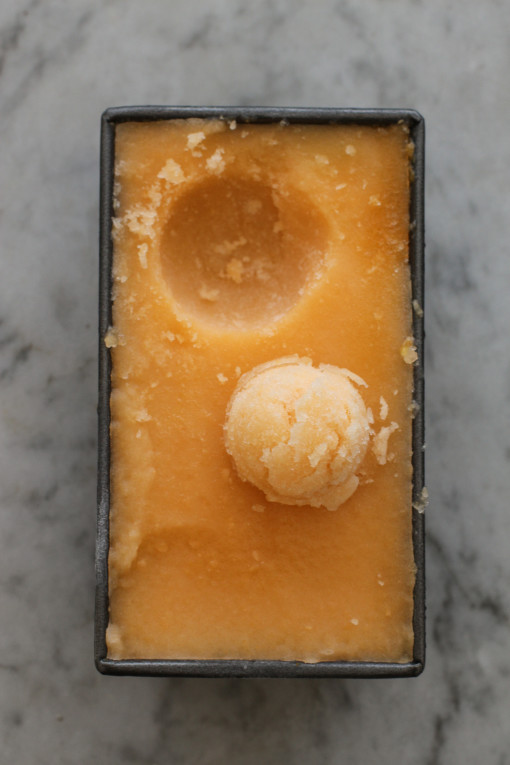 He taught me about gardening – letting me pick the ripe fruit and vegetables while proudly showing them to anyone who would pay attention, like I had grown them myself or something.  The biggest sunflowers always came from Pappy's garden – towering so far above my head it was like they were actually part of the sky.
We rode horses, fed chickens and goats, and hiked deep into the woods.  He took me rattlesnake hunting and never once made me feel like a girl.  He showed me how to skin and cook the snake over the smoky charcoal grates – smiling widely when I crossed my arms over my chest and refused to even try a bite.
I remember him scolding me once for talking rudely to my Memaw (I deserved it) – fiercely protective of his family and even more stern about how children should respect their elders.  I never remember him hugging me although I felt loved by him all of my life.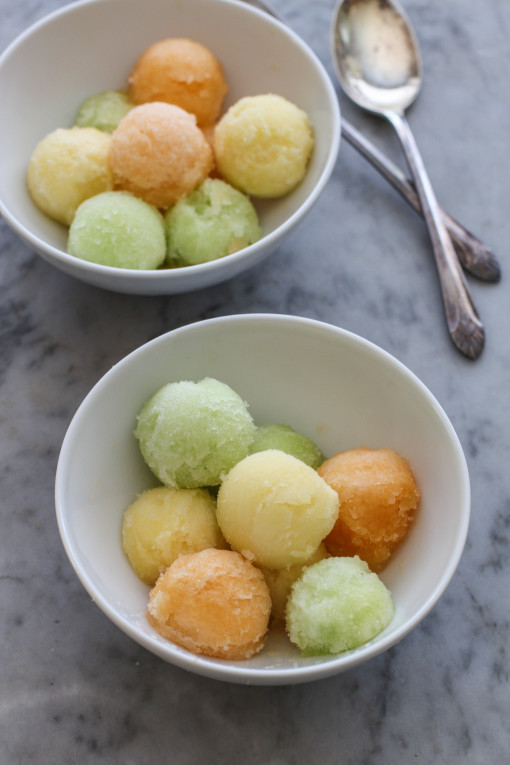 His last days were filled with struggles.  A couple of strokes sent him more frequently to the hospital and by the end…well, we all knew he wasn't going to come home again – he included.  For a variety of reasons, I was one of the few family members that was actually at the hospital with Pappy – holding his hand and my Memaw's too.  And one quiet moment, when it was just the two of us – he woke up, looked at me and said, "I am so proud of you and I love you," squeezing my hand before drifting off again.
Those were the last words he spoke to me.  They still ring solid in my heart and could not have come at a better moment in my messed up life.
Then he was gone.  But he's really not.  Like all our loved ones, they imprint our hearts and our minds and never let go.
The whole reason I even started writing about this today is because of a silly thing called rainbow sherbet.  Have you guys heard of it?  Pappy used to eat a big bowl of rainbow sherbet after dinner and he would always share some with me – a frozen dessert of lime, pineapple and orange flavors – similar to ice cream but with fruity flavors.
So the other day I had some melon and pineapple and went to work making frozen fruit treats for the kids and I.  And just like that, I ended up making a rainbow sherbert and immediately thought of my Pappy.  His big smile when he handed me my little bowl and us sitting next to each other enjoying the swirly flavors and each others company.  So I did the same with the kiddos today.  A celebration of yesterday, today, and tomorrow.   You can make these into pops if you don't want to scoop out the frozen fruit, but either way I hope they make some wonderful memories for your family too.
xo,
Jenn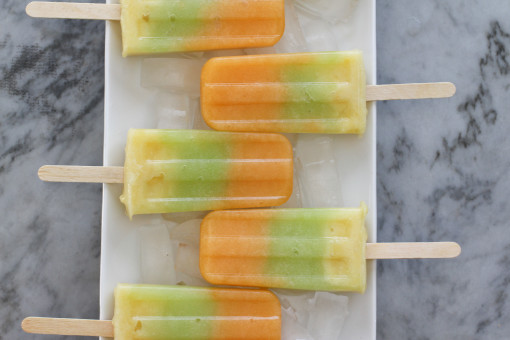 rainbow fruit sorbet
makes three loaf pans – one of each flavor
1 cantaloupe
1 honeydew melon
1 pineapple
Cut the rind from the cantaloupe and remove the seeds.  Cut the melon into 1 inch-ish pieces and place in a single layer on a large plate or baking sheet.  Put the plate into the freezer for 30 minutes, or until the melon is frozen solid.
Once the melon is frozen, remove it from the freezer and place it into a food processor fitted with the blade attachment.  Run the processor until the melon is broken down and a little slushy (you might need to add just a bit of water if your melon is not super juicy already.)  Once the melon is blended, pour it into a loaf pan and place it back into the freezer.
Repeat the process with the honeydew melon and the pineapple until you have three different flavors in the loaf pans.
Using an ice cream scoop that has been dipped in hot water, scoop out the flavors and place into a bowl.  Store any unused sorbet in the freezer, wrapped in plastic for about a week.
my notes: If you want to make popsicles instead of scoops – pour the blended fruit into the molds, layering each flavor on top of the other.