I grew up in the south and when those very (!!) hot summers would roll around, there was nothing that I wanted more than a cold glass of limeade.  As there were no lime trees anywhere near our house, our limeade was freshly made….out of a frozen canister found over by the ice cream section of the grocery store!!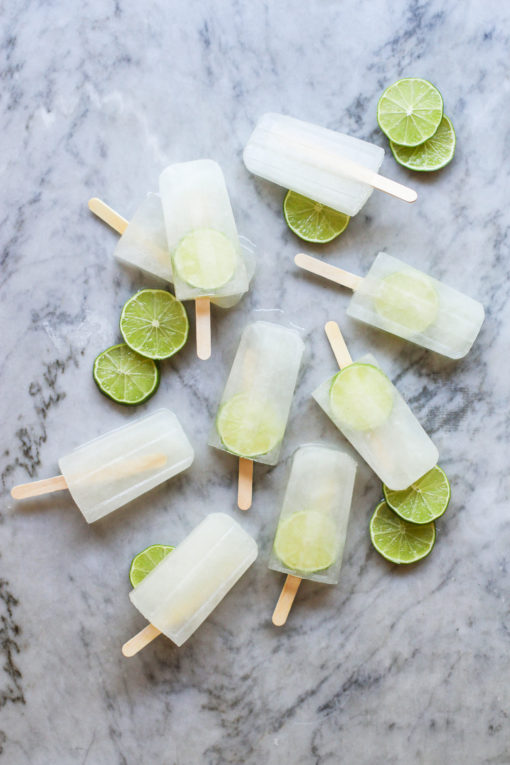 My sister and I would patiently wait for the canister to melt on the counter before it was soft enough to release the big blob of lime mixture – and it didn't take long thanks to that Texas heat!! Then we would pour it into a big glass picture, filling it up with exactly three cans of water – no more or it would be too watery, and no less or it would be too sour – and then we would bonk a big wooden spoon on the sides of the pitcher, trying to rush that green lime blob into melting faster by stirring as fast as we could go!!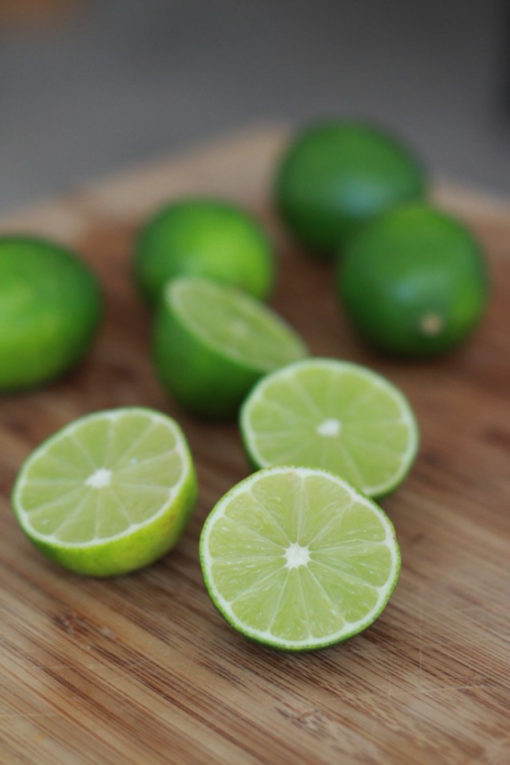 At this point, one of us would run for cups and fill them up with ice while the other finished blending the beverage into pourable status. And then, the best part – a cold glass of lime aid in our hands, big smiles on our faces and finally, a refreshing cold drink that always beat that Texas heat!!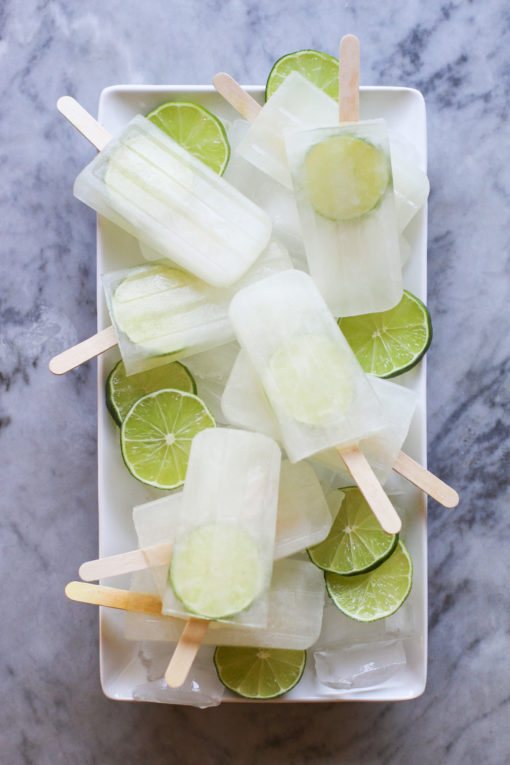 I know that those little frozen limeade canisters still exist, but now that I have kids of my own (and access to fresh limes!!) I wanted to make something that would be just as tasty but made with ingredients that are a bit easier to pronounce – just some water, limes and honey.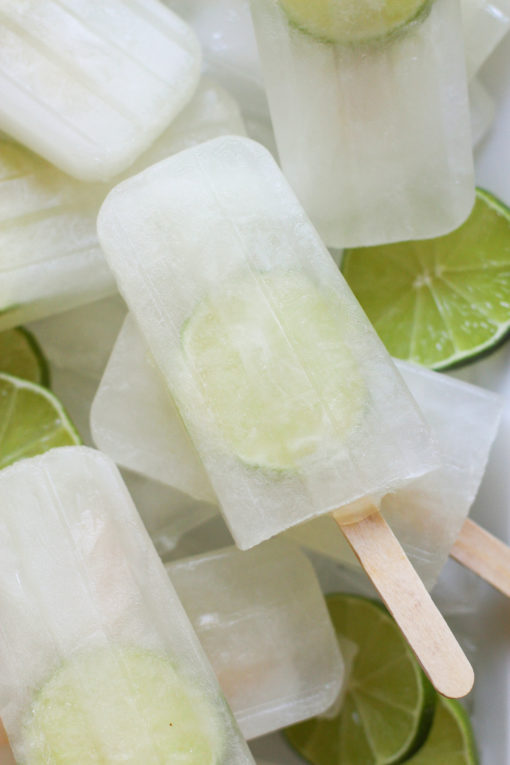 The hardest part of making these popsicles is squeezing all the limes. You can squeeze them all by hand, or, I would recommend getting a citrus squeezer (click on this link) that will cut your time in half! Then the juice gets mixed with some water and a bit of honey to sweeten and you are ready to enjoy!
Pour it over some ice – maybe with a bit of tequila for the adults (yes please!), blend it with some strawberries for a strawberry-limeade, add some bubbly water and make a sparkling cherry limeade, or freeze it into to popsicles to enjoy anytime.
It's the perfect sweet treat to beat the summer heat!
XO,
Jenn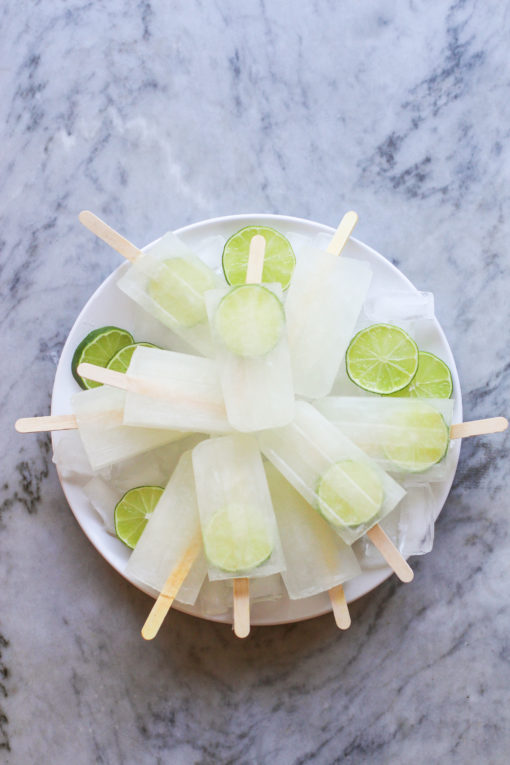 freshly squeezed limeade popsicles
makes six servings
1 1/2 cup freshly squeezed lime juice (about 10-14 limes)
1/2 cup honey (or sugar, coconut sugar works too)
4 cups of water, divided
Bring one cup of water to a boil and then turn off the heat.  Add the honey (or sugar) to the water and stir until dissolved.  Let the water cool down and then add the lime juice and remaining water.  Stir to combine and taste – adjusting the lime juice and honey levels as needed – then enjoy!
To freeze: pour the limeade into a popsicle mold (here is a link to the mold I use), place a stick into each mold, and freeze completely before enjoying.
my notes: You can replace the lime juice with lemon juice for a lemonade version.  If you want to blend some fruit into the aid – add about 2 cups of fresh or frozen strawberries or pitted cherries to the aid and blend everything together in a blender.