Summer is all about grilling and eating outside and if you are like me, I like to balance out my meat consumption with things a bit healthier.  Enter this grilled veggie platter with romesco dipping sauce: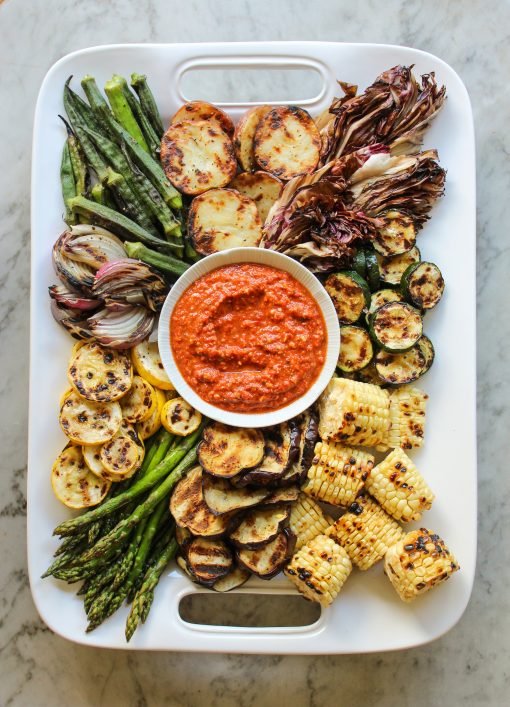 Romesco sauce is a delicious nut and red pepper-based sauce that originates in Catalonia.  The fishermen in this area made this sauce to be eaten with fish, although it goes great with all kinds of grilled meats, veggies, and even cheese and crackers!!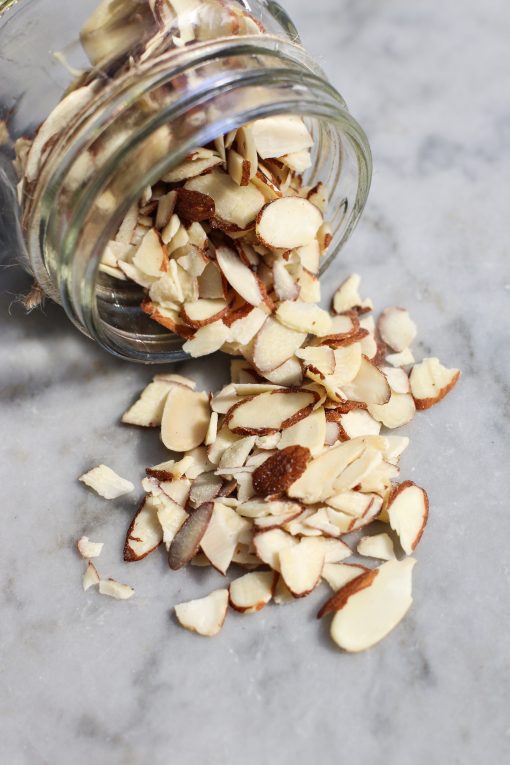 Romesco sauce is typically made from any mixture of roasted or raw almonds, pine nuts, and/or hazelnuts, roasted garlic, olive or sunflower oil, and roasted peppers.   We used to make a version in culinary school that used stale bread as a thickener and to provide texture which is just as delicious, and I've even seen other recipes using ingredients like roasted tomatoes, sherry wine vinegar and onions!!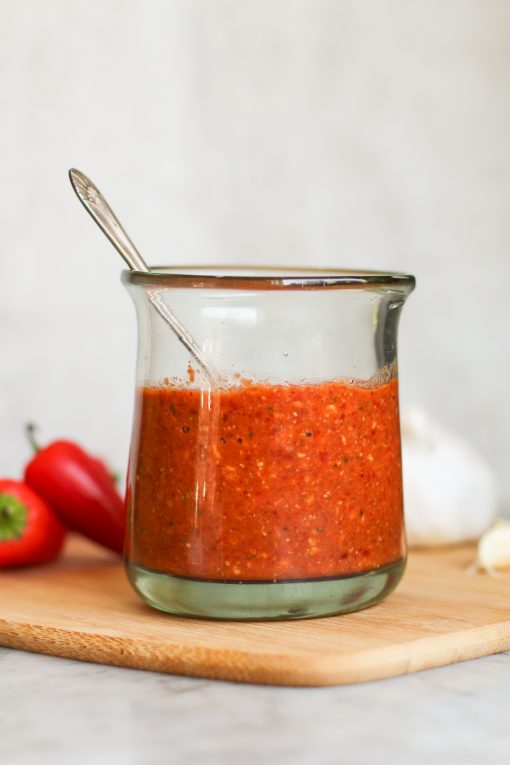 This delicious red sauce comes together in about five minutes and after one taste you will be hooked!!  You can keep this sauce for about 1 week and the longer it has time to sit, the better the flavors develop – so that sauce you made the first day will taste more complex by the second and third day.  I mean, only if you have any left past that first day!!
Happy grilling!
XO,
Jenn
romesco sauce
makes 1 1/2 cups
1 large roasted red pepper from a jar (these are my favorite!!)
2 garlic cloves, roughly chopped
1/2 cup toasted slivered almonds
1/2 cup stale bread cut into small pieces (optional)
2 roma tomatoes, roughly chopped
2 tablespoons chopped parsley
2 tablespoons red wine vinegar
1 teaspoon smoked paprika (this brand is the best!)
1/2 teaspoon cayenne pepper
1/2 cup extra virgin olive oil
salt
black pepper
Pulse the first 9 ingredients in a food processor until very finely chopped.  With the motor running, slowly add the oil and process until smooth.  Season with salt and pepper.
my notes: You can really use any vegetable for the platter above, but I used: okra, red potatoes, radicchio, zucchini, corn, eggplant, asparagus, squash and red onion.  Lightly spray vegetables with cooking spray or toss with a bit of olive oil and sprinkle some salt and pepper.  Then cook the vegetables on a hot grill and serve with a bowl of Romesco sauce.