I've been taking pictures of the kiddos since before they were born.  I'm grateful that I live in the age of digital photos because I would have gone into serious debt trying to print out all the pictures I have taken of them so far.  I try to capture the important times (birthdays, first steps) and just the mundane days too (playing in the sandbox, reading books) but the ones I always try to get are the ones with the kiddos playing with their daddy or other family members.
It's funny that after so many times of saying "smile!" or "look over here and say cheese!" there are so few times that someone offers to take my picture with the kids.  I always try to remember to ask Brian to take pictures of me with the kids, but it's never his first reaction when we are doing something together.  I mean, he just doesn't think about it.  So I have just a handful of pictures of the kids and I together – which I find ironic since I am with them 24/7.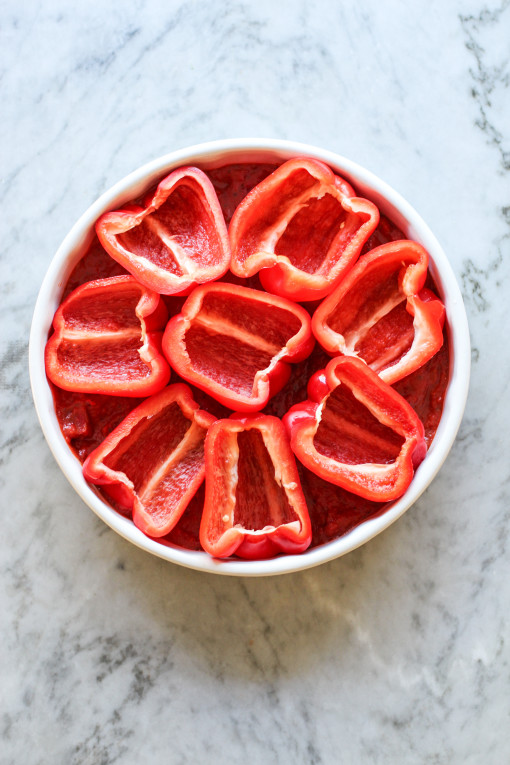 Then just about a week ago I saw a blurb about a mom who wrote and open letter to "husbands" (although I would argue it should be to anyone really) – this is written by Kaylin Maree Schimpf:
Dear Men, take the photo…
It doesn't matter what she looks like, or if she tells you no, take the photo.
You may not think about it often, or at all honestly.
But how many photos does she take of you, of your family, and of the life you've built.
But when she is gone, those photos won't show your children the woman who was behind the camera.
Take the photo.  Messy hair, no make up, or a dirty old t-shirt won't matter to your children when she is gone someday.
What will matter is that you loved what you saw enough to take a photo, to document it, to preserve that moment in time of the woman you love.
No woman wants to look back at a lifetime of selfies.  Do what she does for you everyday, and snap a few moments in time.
Be proud.  Take photos of her.  Before kids and after.
Just take the photo…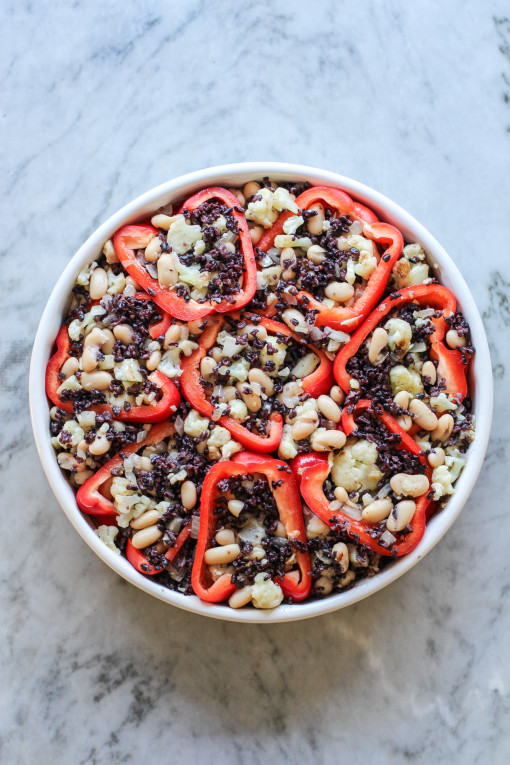 Funny how things pop up at the same time you are thinking about them.  I showed it to Brian, of course, because how could I not after we just talked about it.  I have a feeling I will still have to ask him to take my picture, but maybe this letter will help someone else out there remember to take some pictures of their loved ones.  You never know what tomorrow will bring.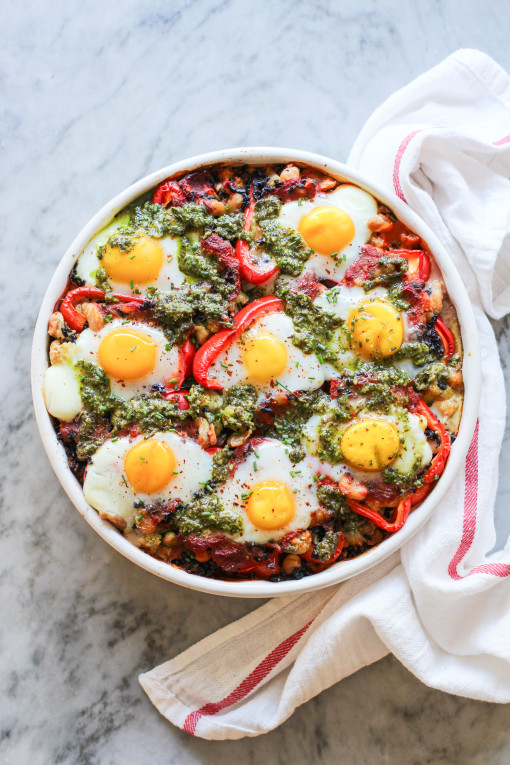 But tonight we danced and we ate.
We danced to all kinds of music today.  And I realized that even if the kids never saw me in a picture with them – they would certainly remember the music with momma.
Dance parties in the morning before breakfast – Avery always running over to put the music on before getting he even gets dressed – the baby dancing in her crib when I walk in her room in the mornings.  Turning the music on in the afternoon – when the toys are boring and it's too hot or too cold to go outside.  And our after bathtub dance party – dancing in our pjs with one kid on my left hip and one on my right – shaking our booties, our groove things and our money makers – laughing and being silly and just being us.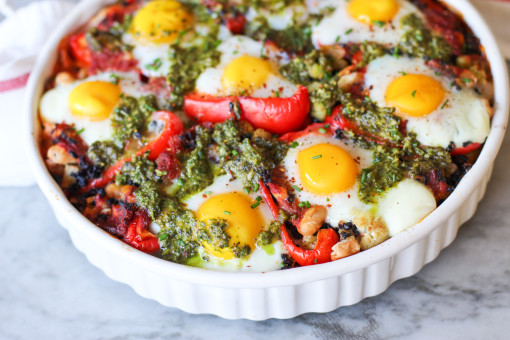 We also all cooked together.  Well, we tried our best.  Avery stirred and scooped, Whitney was more of a fling food and take a bite kind of helper, but we had a good time making dinner and even a better time eating it.  Sweet red bell peppers stuffed with all the kiddo favorites – roasted cauliflower, white beans and black rice – smothered with tomato sauce, basil pesto and baked in the oven with some farm fresh eggs over the top – delicious!
I hope the kids look back at this time in their lives and have fond memories – dancing, cooking, eating, playing, learning – all the things we do everyday, even if there's not a picture to capture our moments together.  But hopefully I can get just a few more pictures with them before they get too big to want to "say cheese" anymore!
XO,
Jenn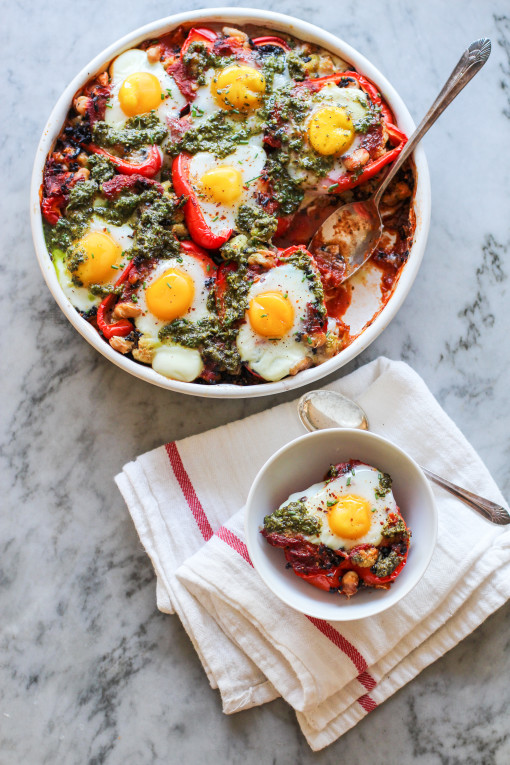 stuffed peppers
makes 8 servings
4 bell peppers, washed, cut into half, seeds and core removed
2 cups tomato sauce
2 tablespoons olive oil
2 cups cauliflower, cut into bite sized pieces
1/2 cup diced yellow onion
3 garlic cloves, minced
salt
black pepper
2 cups cooked black rice (or grain of your choice)
2 cups cooked white beans (or beans of your choice)
8 eggs
4 tablespoons pesto
Preheat your oven to 350 degrees.  Place the tomato sauce into the bottom of an 11 x 7 baking dish (I used a 10 inch round baking dish and that worked just fine) and place your peppers on the top of the tomato sauce with the cut side up.  Set aside.
Place a medium sized cooking pan over medium-high heat.  Add the olive oil and cauliflower to the pan, stirring to coat the cauliflower.  Cook the cauliflower until it softens and starts to brown, about 7-10 minutes.  Add the onion and garlic to the pan, and cook for another 3-5 minutes until the onion softens.  Turn off the heat, add a pinch of salt and pepper, stir and remove the cauliflower mixture to a large bowl.
Add the rice and beans to the cauliflower and stir everything together.  Scoop spoonfuls of the mixture into each bell pepper half until they are full, then use any remaining mixture to fill in the spaces between the peppers.
Place the peppers into the oven and bake for 30 minutes.  After the 30 minutes have passed, carefully remove the peppers from the oven and crack an egg over each pepper half.  Place the peppers back into the oven and cook until the eggs have set – it took my eggs 20 minutes to cook but yours could take a shorter or longer amount of time so keep an eye on them.
Once the eggs have cooked, remove the baking dish from the oven, dollop the pesto over the top and enjoy!