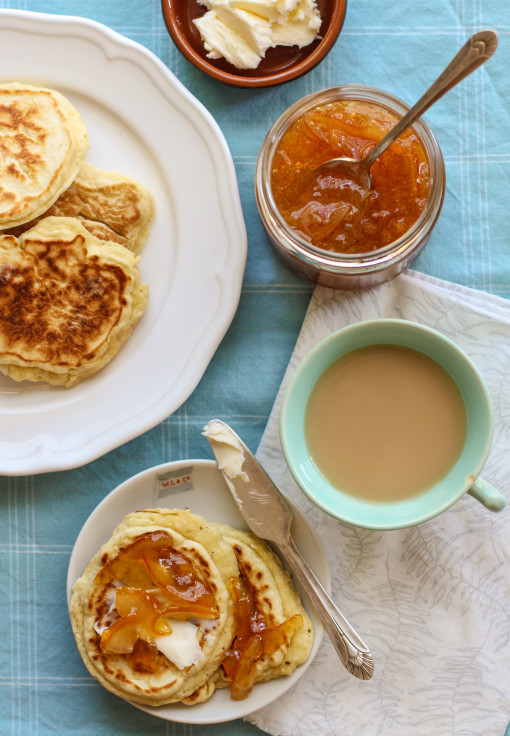 Spring is starting to uh…spring over here.  The trees are full of flowers and buds are popping up all over the neighborhood.  We finally got our garden beds into the ground and full of dirt.  Our first batch of strawberries have been soaking up the sunshine and stretching their legs in our newly fertilized soil.  And the small pea seeds and even smaller radish seeds were somewhat haphazardly but lovingly placed into the dirt (and then watered fiercely) by my favorite little man.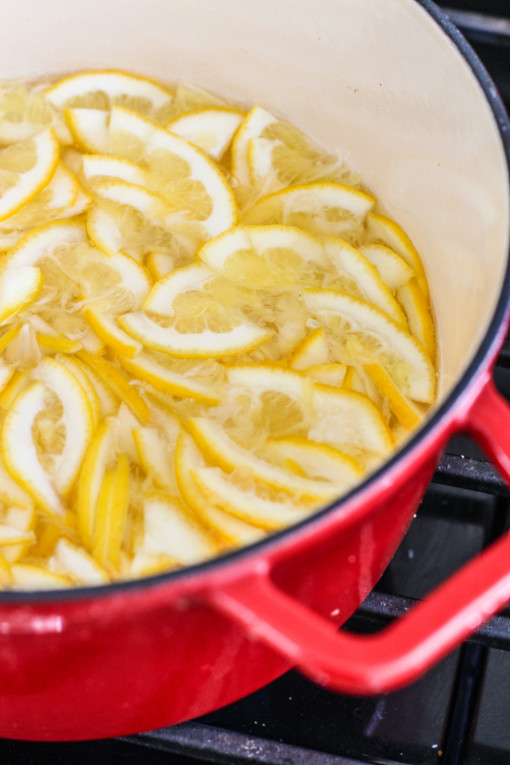 We've been getting excited about the change of the season and the fresh produce that is about to grace our tables and our mouths…but until then I just have to (HAVE TO!!!) make another lemon recipe.
And maybe still one more after that…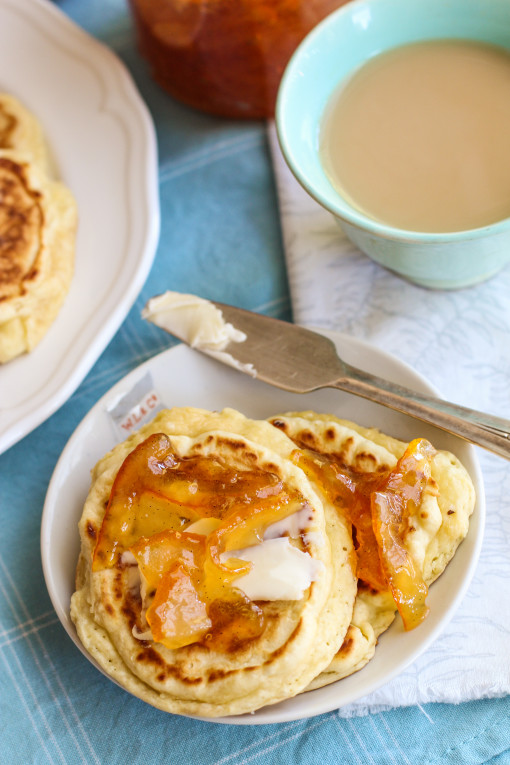 Apparently, my bribe sweet talking worked and my friend K brought me another bag of delicious meyer lemons and I dove right in.  Like most marmalades, this one is a amazing combination of bitter and sweet – the rinds cooking down into the sugar, giving a beautiful texture and sweet lemony flavor.  The addition of the vanilla bean really sends this marmalade to another level though – Floral and sweet, this is delicious spread over a dab of butter on a warm scone or toast or even in a cashew butter PB&J.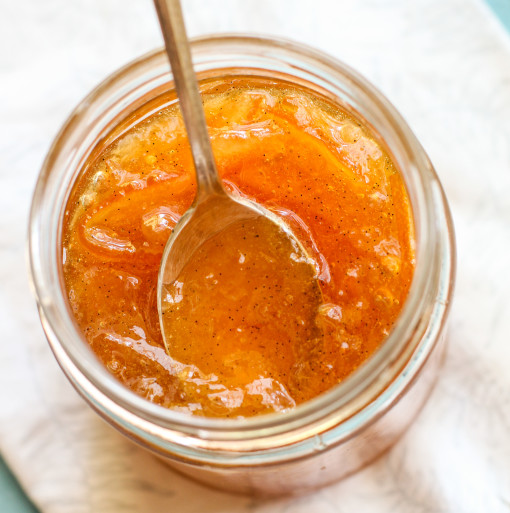 meyer lemon and vanilla bean marmalade
1 1/4 pounds meyer lemons
5 cups water
5 1/2 cups sugar
1 vanilla bean, split lengthwise
Working on a large plate to catch any juice, cut each lemon in half lengthwise, then very thinly crosswise – discarding any seeds.
Pack enough lemons and any juice to measure 2 1/2 cups and transfer to a large pot.  Add the water and bring the lemon mixture to a boil.  Reduce the heat to medium and simmer for 10 minutes.  Remove from the heat and place lemon mixture in a non-reactive bowl.  Let stand at room temperature, uncovered and overnight.
The next day, measure the lemon mixture – you should have about 5 1/2 cups – and put it back in the same pot.  Ass an equal amount of sugar – about 5 1/2 cups.  Scrape in the seeds from the vanilla beans and add the seeds and the bean to the lemon mixture.
Bring the mixture to a boil, stirring until the sugar dissolves.  Attach a candy thermometer (or check with a instant read thermometer) and cook for about 30 minutes or until temperature reaches 230 degrees, stirring occasionally.
Cool, cover and chill or process to preserve the marmalade.
my notes:  this recipe makes about four 1/2 pint jars of marmalade.  You can certainly process this just like other jams and jellies, but I like to freeze it in small batches and defrost it just before I need it.  It makes a great hostess gift for a dinner party – just place it into a clean jar and voila!  Instant presents.