We can't get through summer without having some fun with watermelon, right?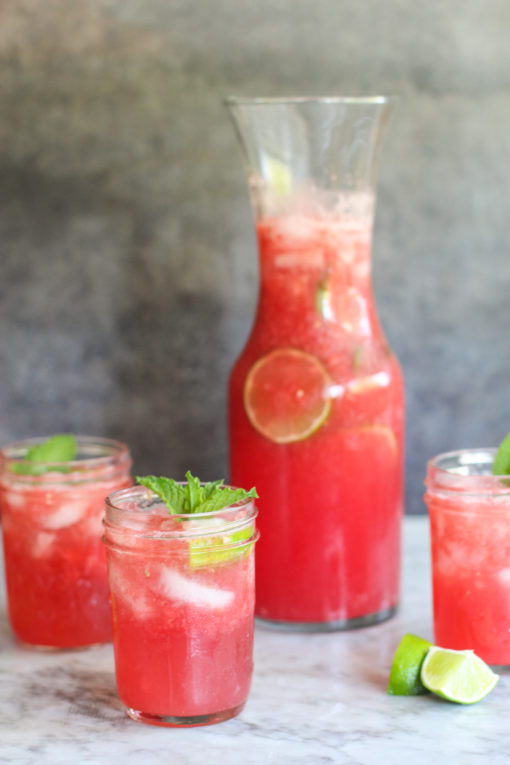 This fun recipe came about by accident really.  I still had some mint simple syrup from this post in my fridge, it was 100-and-something degrees outside, and the kids really were craving something cold and refreshing.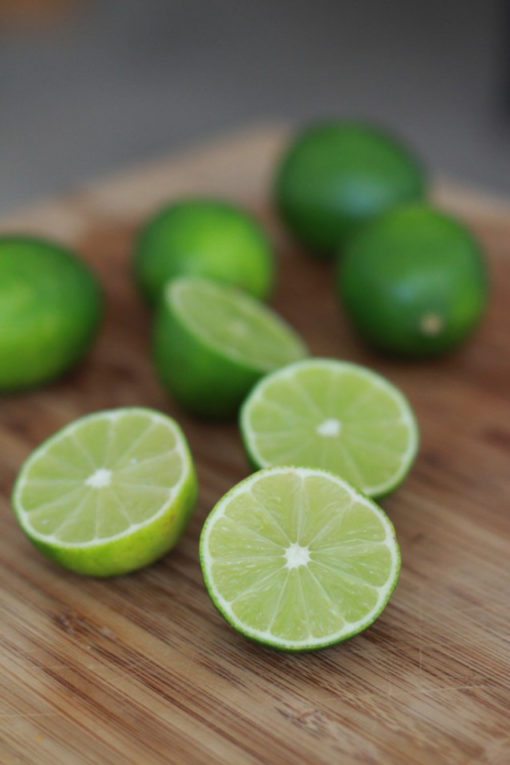 So I scooped out the middle of some smaller watermelons, froze the watermelon completely, then added it to my blender, along with some of that mint simple syrup and a little water and blended it up into a slushy.  Then I scooped the slushy back into the watermelon, handed them both a straw and sent them out to the lawn to enjoy their frozen beverage.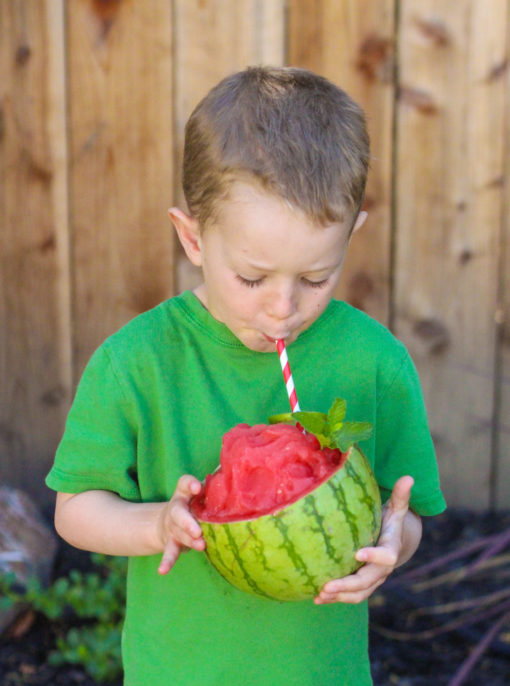 And boy, am I glad I sent them outside!!  The kids were so excited about eating/drinking out of a watermelon that one of the kiddos tipped their watermelon a little two far to the right and, plop!  Out fell the slushy onto the ground.  Good thing I had some extra slushy to add back into that watermelon.  Crisis averted!!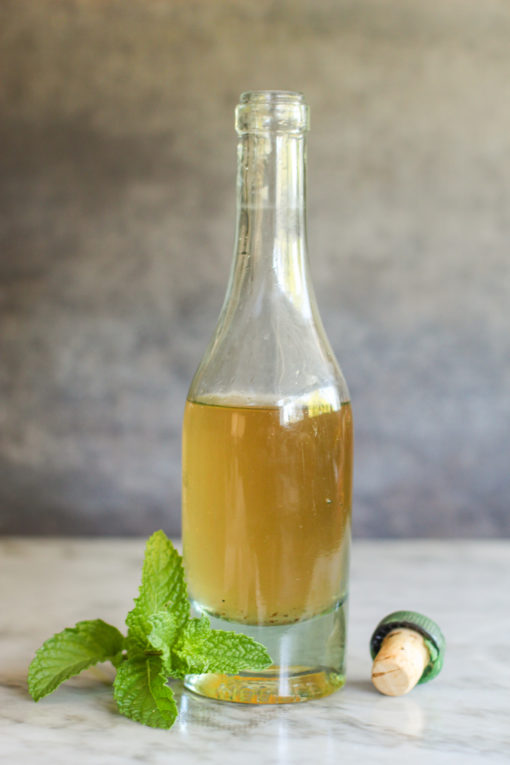 Of course, the hubby came sniffing around to see what was going on so I gave him a few bites and then whipped up a quick watermelon mojito for him – using the same mint simple syrup, watermelon puree, freshly squeezed lime juice, rum, and some bubbly water.  He too was sent outside with drink in hand to (1) enjoy his beverage and (2) to make sure that all crisis (crisises? crisis'? crisi?) were averted from that point forward as I cleaned up the kitchen.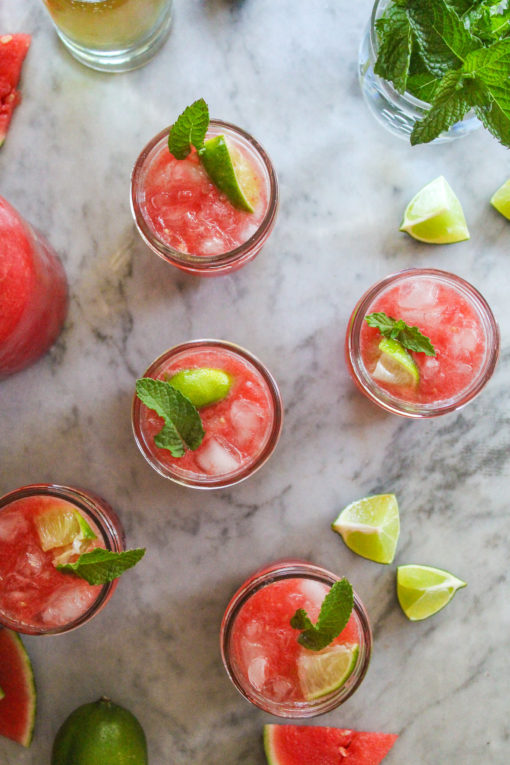 Both drinks are super fun to make and yes, you can make them alcoholic or non – I've put all the details in the recipes below.  You could also make these drinks with a host of other summer fruit too – cantaloupe, honeydew melon, pineapple, strawberries – although you might need a different vessel for your strawberry slushy haha.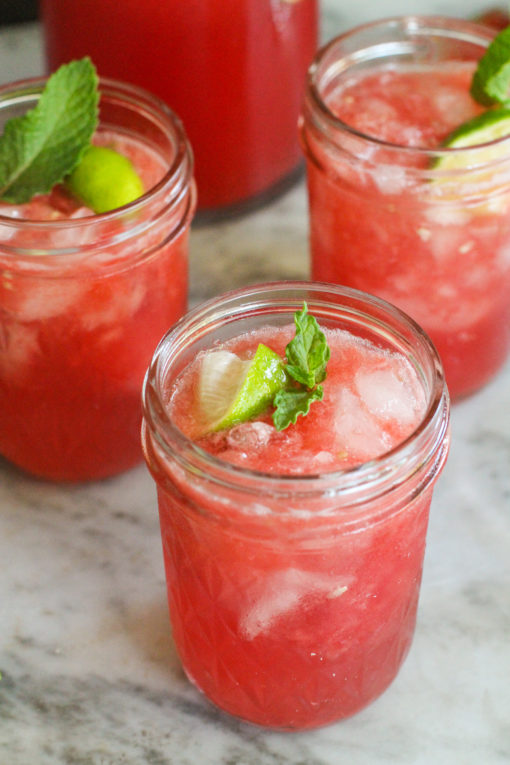 Hope you guys are having a fun summer so far!  We are just a bit more than halfway through – I can't believe it!  Time flies when you're having fun!!  😉
XO,
Jenn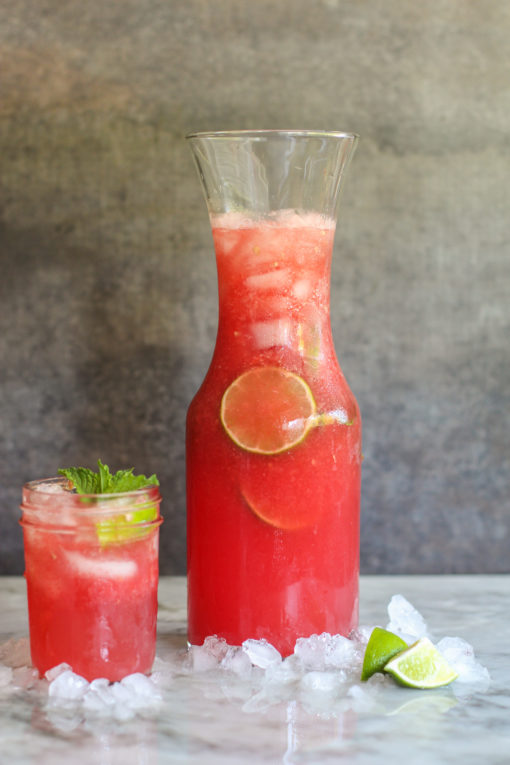 watermelon mojito
makes about 8 6oz servings
5 cups cut seedless watermelon, rinds removed and discarded
1/2 cup mint simple syrup (recipe here)
1/4 cup freshly squeezed lime juice
6 ounces white rum (optional)
sparkling water
fresh mint sprigs and lime wedges for garnish
Place the watermelon into a blender with 1/4 cup of water and blend until pureed completely.  Add the mint simple syrup, lime juice, and rum (if using) and blend together for a second to combine.
Fill glasses with ice and pour the watermelon mixture into each glass, filling 3/4 of the way full.  Fill the remaining room in the glasses with sparkling water.  Garnish each glass with a lime wedge and a sprig of mint.
watermelon slushy
makes enough to fill two personal sized watermelons, and perhaps a little more
2 personal sized seeded watermelons
1 cup mint simple syrup (recipe here)
4 ounces white rum (optional)
Place one watermelon on a cutting board and trim a small piece off of the top – about an inch down from the watermelon belly button.  Scrape any watermelon meat from the portion you just trimmed and throw away the rind.  Carefully scoop the watermelon meat from the inside of the melon and place all watermelon meat onto a plate or baking sheet.  Put the watermelon meat into the freezer until completely frozen, at least 1 hour, preferably overnight.
Once the watermelon is frozen, place some of the watermelon into a food processor with 1 cup of water, the mint simple syrup and the rum (if using).  Process everything together until you get a slushy type consistency (you made need to add more water, and you may need to do this in batches, depending on the amount of your watermelon meat.)  
Spoon the slushy back into the carved out watermelon or serve in a bowl or a cup with a spoon and straw.