When we bought this house three years ago (man, time flies!!) we were excited about lots of different things.  Excited about gaining a yard for the (then) small kiddo and (still) big dog;  we were super excited to lose our downstairs AND upstairs neighbors, and we couldn't wait to inherit a very big lemon tree.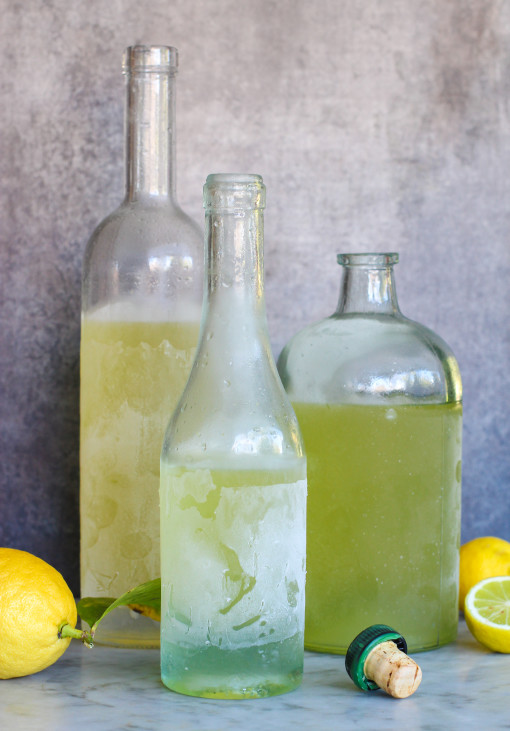 The house had been abandoned, and hence the lemon tree too, but I remember walking to the very back of the yard and staring at this tree before we bought the house.  There were dead limbs, weird looking shoots and shriveled up lemons hanging on the tree for dear life.  Once I gazed upon this tree, I immediately felt like I needed to adopt this tree, to nurse it back to health – or at least show it some love that it was obviously lacking at this time in its lemon tree life.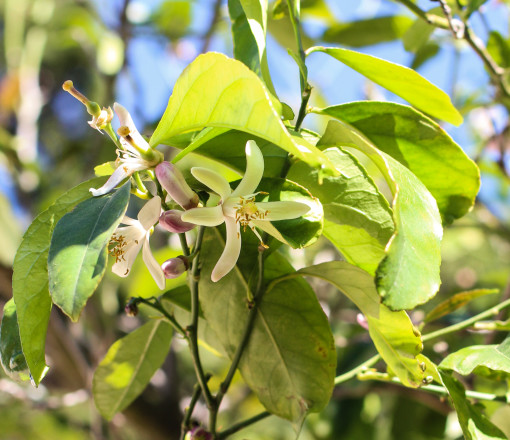 And then we bought the house.  And the backyard.  And the tree.  The little lemon tree that could.  Or it was probably more like – "the little new homeowner that thought she could." Ha Ha!!
She watered and fertilized.
And spoke to the tree and watered some more.
She trimmed and cut out the dead branches.
And hoped and sent good thoughts and dreamed and then three years later….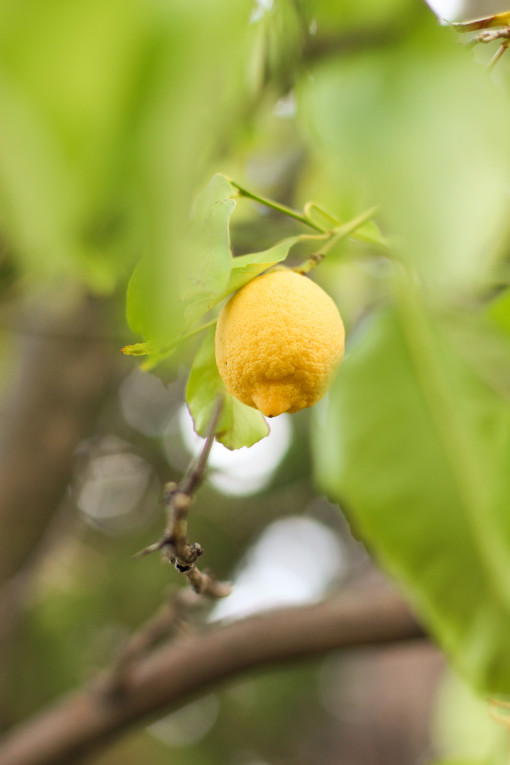 The little tree grew lemons.
And grew lemons.
And grew lemons, and grew lemons, and grew lemons, and oh my goodness, the little homeowner doesn't even know what to do with all the lemons.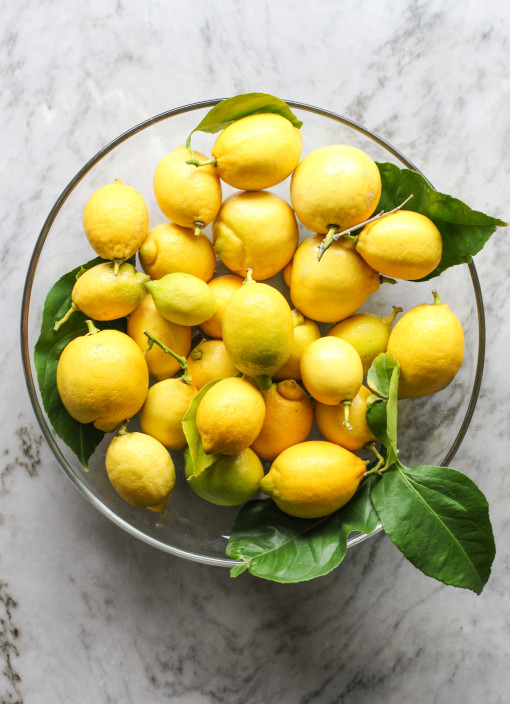 Today alone I picked a full 5-gallon bucket of lemons.  This follows up two weeks that was full of me trimming lemons and handing them out to everyone I know and anyone I happened to pass by on the street.
Seriously.
And I haven't even made it halfway up the tree at this point!!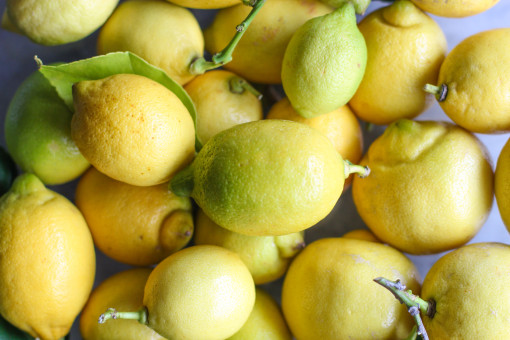 So I'm completely happy to spend time in the kitchen turning these buckets of yellow jewels into something even more exciting like this limoncello.  The handsome hubby and I have always made limoncello.  As he was born and bred in Napa (aka the North America Italy, if you will) and I lived there long enough to get (and keep) the foodie bug – we played and cooked and pickled and steeped our way through all kinds of fun.  But limoncello was something we made every winter when these gorgeous fruit filled up the trees in every corner of the valley.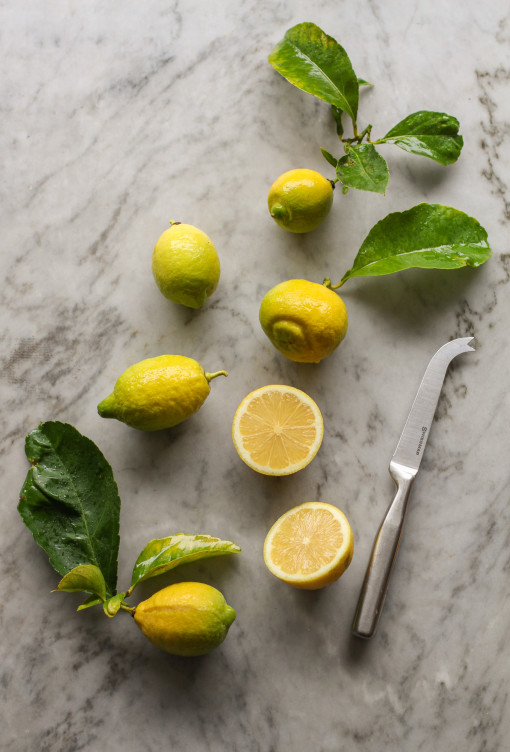 Four ingredients make up limoncello – lemon zest, water, sugar, and vodka.  Super easy, right?  Right.  Lemon zest and vodka are steeped together for a couple of days.  Then you add a simple syrup and steep for one additional day.  Then strain, and pour into bottles, add a stopper and pop it into the freezer.  Once it's chilled, just pour a bit into a glass and sip your way into the most amazing day ever.
XO,
Jenn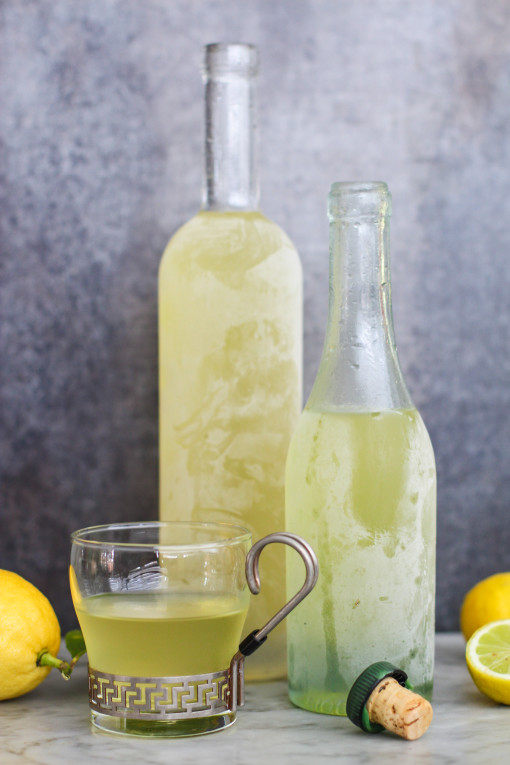 handmade limoncello
makes about 1.75 liters
recipe from Giada de Laurentiis
10 lemons
1 (750-ml) bottle vodka
3 1/2 cups water
2 1/2 cups sugar
Using a microplane grater, remove the zest from the lemons.  Alternatively, use a vegetable peeler to remove the peel from the lemons in long strips.  Using a small sharp knife, trim away the white pith from the leom peels and discard the pith.  Place the lemon peels in a 2-quart pitcher or bowl.  Pour the vodka over the peels and coer with plastic wrap.  Steep the lemon peels in the vodks for 4 days at room temperature.
Stir the water and sugar in a large saucepan over medium heat until the sugar dissolves, about 5 minutes.  Cool completely.  Pout the sugar syrup over the vodka mixture.  Coer and let stand at room temperature overnight.  Strain the limoncello through a mesh strainer.  Discar the peels/zest.  Transfer the limoncello to bottles.  Seal the bottles and refrigerate/place in the freezer until completely chilled.