As we made our way through the giant farmer's market citrus haul this past weekend, I started juicing a bunch of the fruit for my little man.  He loves, loves (!!) orange juice and so I made him a big glass of honey tangerine juice and tried to hand it over.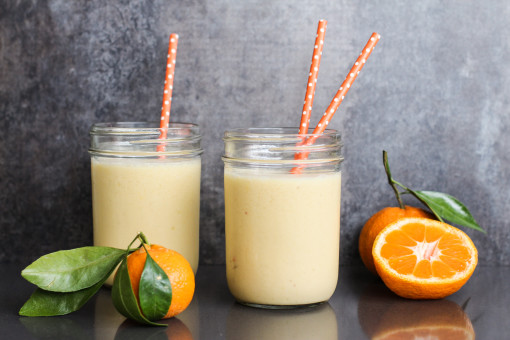 He looked at me all excited and asked, "Smoothie?  For me?"
"Uh," I replied a little shakily, "Gimme one second." 
And I promptly reached for the blender and started brainstorming how to turn honey tangerine juice into a smoothie.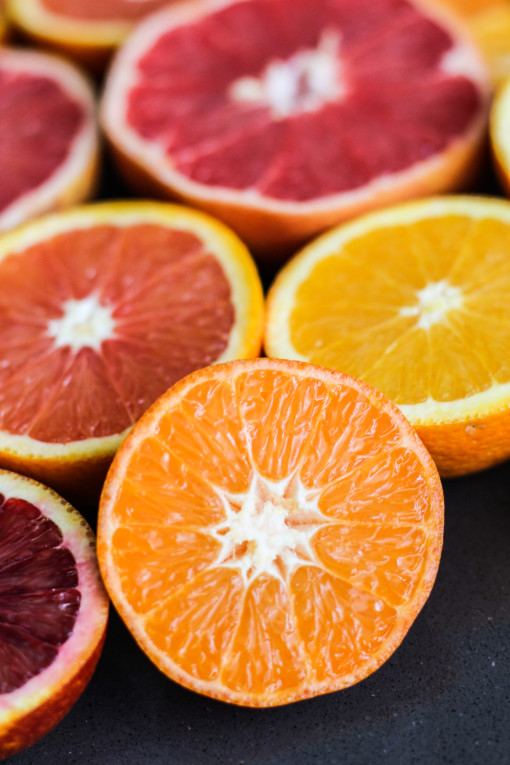 That big orange thing above is a honey tangerine…and it tastes just like it's name – it's scrumptious!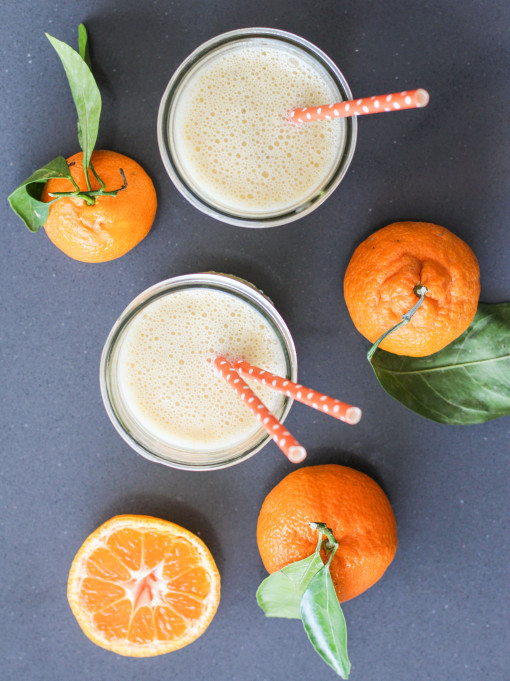 So into the blender went the tangerine juice, a big scoop of Greek yogurt, a frozen banana, some protein powder, and some oat milk.  Oat milk??  Yes, trust me, oat milk.  It's naturally sweet so you don't need to add any sugar or extra calories, and it's light enough to not over-power the tangerine juice.
Blending a smoothie with a frozen banana gives a great thick texture without a icy finish and makes the whole thing fruity-licious.  Is that even a word?  Well, it is now!!
Give this smoothie a try – it's sunshine in a glass.  And little man approved!!
xo,
Jenn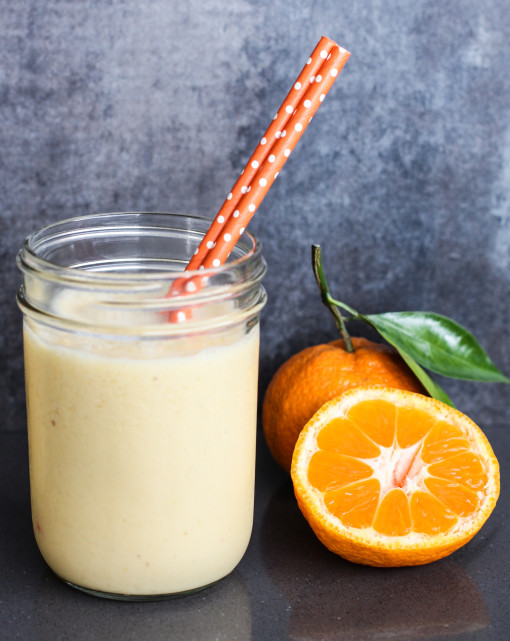 honey tangerine, yogurt and oat smoothie
makes one smoothie
one frozen banana
1 cup honey tangerine juice (or other sweet citrus juice)
4 ounces oat milk (or other non-dairy or dairy milk of your preference) I use this brand
1 cup Greek yogurt
1/2 teaspoon vanilla extract, optional
Place all ingredients in a blender and puree.  Taste it and adjust as needed – adding more juice if you want a sweeter smoothie or adding another frozen banana or ice if you want a thicker consistency.