It's raining right now.  Loud and boisterous, like Mother Nature is screaming, "hey, look at me!!"
The rain is falling sideways.  All crazy like.  Getting soft for a few minutes and then raging again – slamming on the side of the windows and doors, knocking things over and taking names.
Although the kiddos are all tucked into their blankets and snoring away…I'm sitting up and listening.   I hear you rain.  I hear you calling to me, reminding me of what I'm missing, reminding me of where I should be instead of where I am right now.  I don't forget you, even when you don't sing so loudly to me – I still hear you calling my name…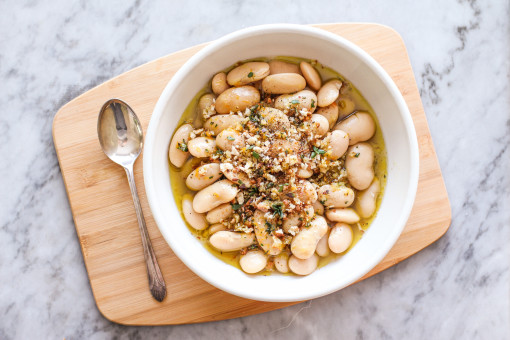 Just a few years ago we made the decision to move back to Cali and close to our family and the friends that we had left behind.  After being told it would never happen, that we would never have a child of our own, we found ourselves "in the family way."  Shocked and excited – although scared half to death – we decided to move back so that the kid would be able to grow up surrounded by his family and in the area that we had grown to miss after a handful of years in another state all by ourselves.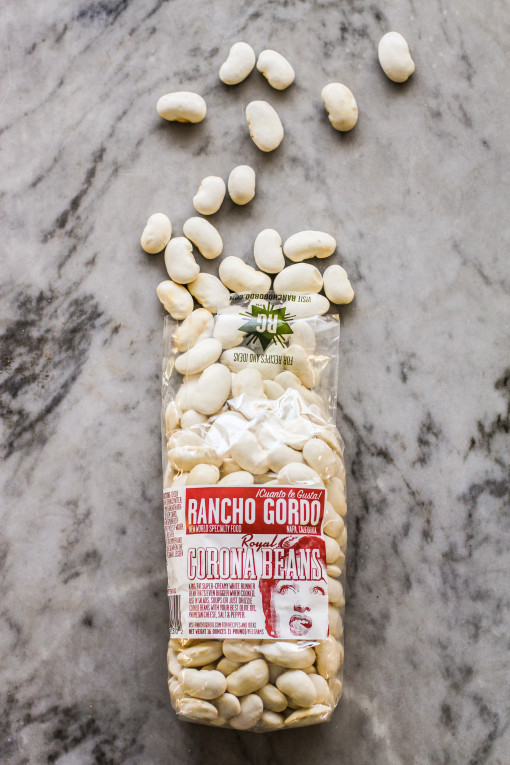 Absence is a funny thing.  I've heard that it makes the heart grow fonder – and that is true for the most part.  We missed our family and friends, sunshine (sometimes, but not always, and that's hard to explain), in-and-out burger (and that's not hard to explain), familiarity, and a yearning for something we thought we could get just by coming "home."
But absence also makes you grow as a person, as a couple, and as a newly formed family.  You figure it out, you make a way, you find your "place," and you make a home.  Wherever you are.
Funny that I see that now.  Now that we are back.  Now that we have reacquainted ourselves with friends and family.  Now that we have bought a home and made kiddo friends, and more friends, and added another kiddo to the mix.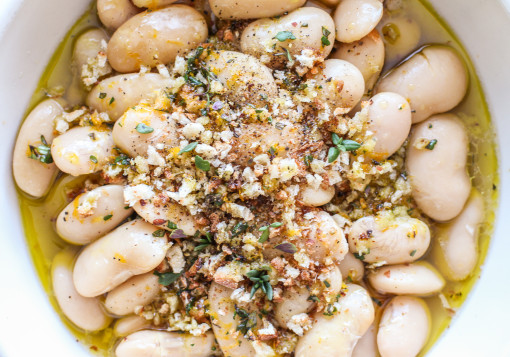 But there's not a day that doesn't pass by that I wish we never left our lives before.  Coming back was not as sweet as we dreamt it would be.  Some of the family and friends rose to the occasion and we were able to pick up where we left off – but most, well….it would have been better left alone.
Some days are sad and hard and depressing.  Thinking about what would have been, where we should be, that "might have been" illness – the one that will drive you mad and make you pack your bags and just go again.  And some days are amazing – spending the day surrounded by the most special people in our lives – laughing and hugging and celebrating birthdays and holidays together – the very reason we moved back.
But rain, I hear you.  I hear that you stopped raging while I wrote this little bit heartfelt note, like you were just trying to get my attention.  You are drizzling and dripping loudly down the spout while I remember all those long walks on the grey beach, all those times at the dog park and watching the sunset over the San Juans.  I miss you rain.  One day we will meet again.
Until then rain…I hear you.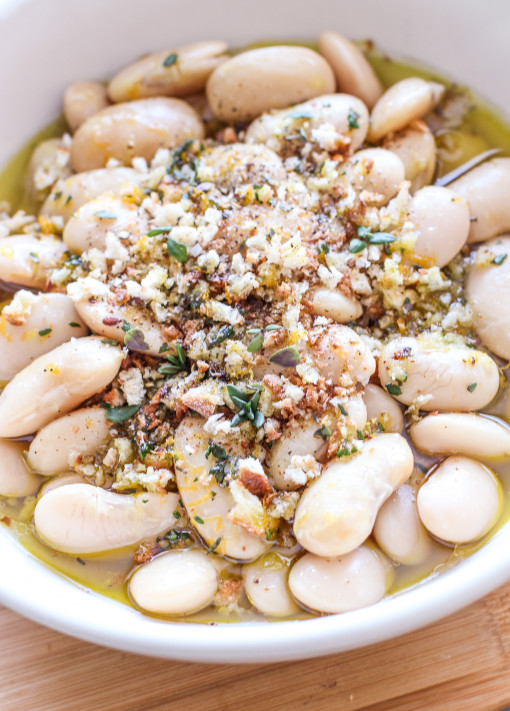 These beans have nothing to do with rain, really.  Well, maybe they do.  When the hubby and I would have a foodie date night at home (in the land of the rain,) we always picked up a batch of these beans and ate them by the spoonful.  There was a little co-op market down the road from our house that carried the most amazing things.  There I was introduced to tofu noodles, used to purchase homemade tahini sauce by the bucketful, and would spend most of my paycheck in the cheese aisle (I'm telling you, Washington has some amazing cheese makers!)  But the item we picked up every time we were at this market was a bin of marinated gigante beans – royal corona beans marinated in vinegar, extra virgin olive oil, roasted red peppers, and tons of fresh herbs – they left a fond imprint on my taste buds.
Even though this recipe is not the marinated version of these beans, you could totally cook the beans and marinate them yourselves – heavy on the vinegar as you want to almost pickle them.  But as it's raining outside, I just made a simple batch of beans with fresh breadcrumbs (aka chopped up toast) with thyme gremolata (minced garlic, lemon zest and fresh thyme) super simple and I bet you will love it.
xo,
Jenn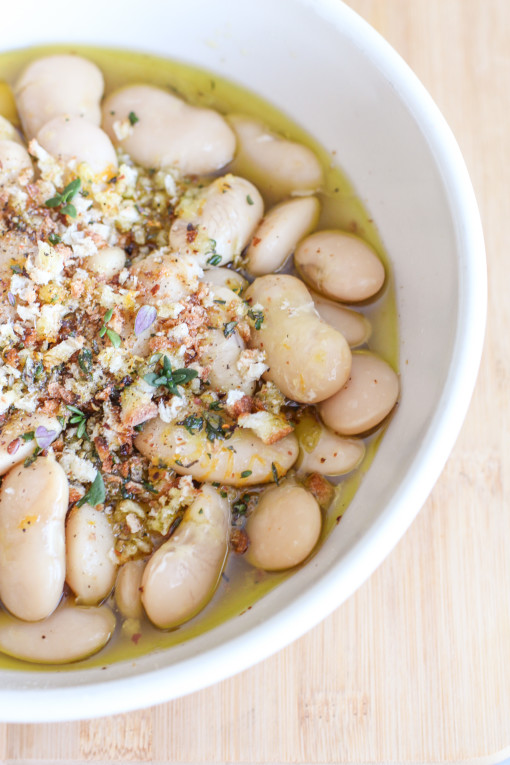 royal corona beans with fresh breadcrumbs and thyme gremolata
this recipe can make as much or as little as you want – the whole bag will make around eight-ten main portions
1 bag of Rancho Gordo Royal Corona Beans (you can get these beans here
)
extra virgin olive oil
2 fresh thyme sprigs, thyme removed and roughly chopped
1 lemon, zested
1 garlic clove, zested
2 slices ciabatta bread
salt
black pepper
start the beans
Rinse the beans in cold water and then place in a large bowl covered in water.  Leave overnight.
Drain the beans and place them in a large heavy bottomed pot over high heat.  Cover the beans in water and bring to a boil.  Once the beans boil, turn the heat down so the beans simmer, and partially cover with a lid.
make the breadcrumbs
Toast the bread until crispy.  Place the toast onto a cutting board, and using a sharp knife, chop the toast into breadcrumbs.  Set aside.
make the gremolata
In a small bowl, place the lemon zest, zested garlic and thyme.  Mix together and set aside.
finish the beans and assemble
Cook the beans until almost tender – my batch took close to an hour – and then add a really good pinch of salt to the beans.  Continue to cook until the beans are completely tender.  Drain and discard the cooking liquid.
Scoop a good portion of beans into the bowls and drizzle a blob of olive oil over the top.  Sprinkle the beans with the breadcrumbs and the gremolata and serve warm.
PS If you'd like to support this food blog, use this link
when shopping at Amazon.  Thanks!!