It's winter, yes?  I mean, while the rest of the states are getting blasted with cold and snow, it seems as if California is one big happy summer vacation.
It's weird I'm telling you.  Although my brain is happy to see the sunshine, my body is still craving the yearly comfort food marathon that is usually filled with braising and stewing and roasting.  It's hard to make the two get along right now.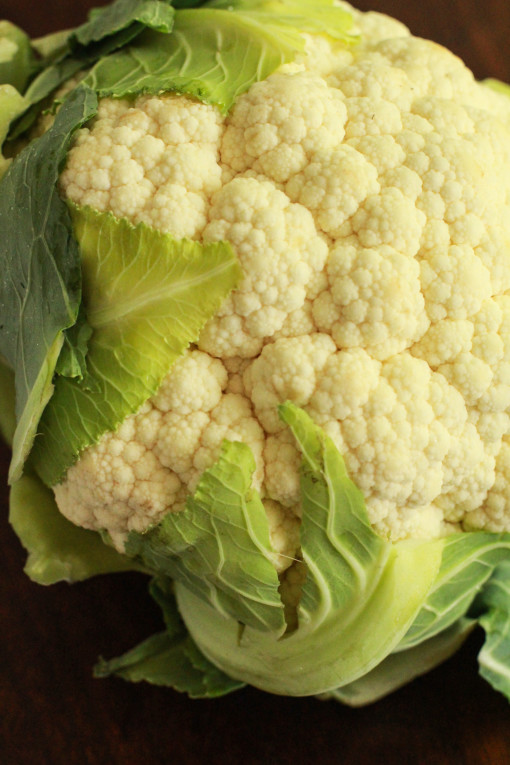 So I found something that might hit right in the middle of the two – a hearty cauliflower soup with tasty chickpea dumplings that float in a very light and fragrant broth.
Not too wintery, not to summery.  Just right.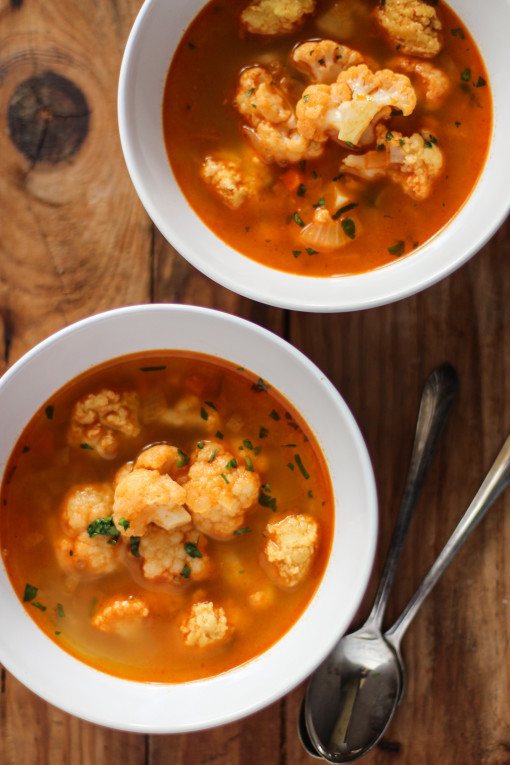 paprika-spiced cauliflower soup with chickpea dumplings
1/3 cup chickpea flour
2 tbsp. butter, cubed and chilled
1 egg
2 tbsp. extra virgin olive oil
1 tbsp. hot paprika
1 medium yellow onion, finely chopped
6 cups vegetable stock, or water
1 small head of cauliflower, stem removed and cut into florets
1 medium carrot, peeled and finely chopped
1/4 cup parsley, finely chopped
salt and pepper
to make the dumplings:
In a medium bowl, stir together the flour and 1 tsp salt.  Add the butter, and using your fingers, rub into the flour until pea-size crumbles form.  Add the egg and stir until dough forms.  Refrigerate until ready to use.
Heat the olive oil in a large saucepan over medium-high heat.  Add the paprika and onion and cook, stirring until soft, about five minutes.  Add the vegetable stock, cauliflower and carrot and bring to a boil.  Reduce the heat to medium and cook, stirring occasionally, until vegetables are tender, about 15 minutes.
Using a 1/2 tsp measuring spoon, portion out and drop the dumpling dough into the simmering soup.  Cook, stirring occasionally, until the dumplings are cooked through, about three minutes.
Season with salt and pepper to taste, add parsley and serve.