My goodness, what a crazy week!!  We had spring break over here – hence the silence.  Five parks in five days was my goal and we did that and so much more – hiking, swimming, bike riding, worm digging, singing, jumping, playing, and more playing, birthday parties, family dinner, farmer's market trips, movie watching, gardening, bubble blowing, art projects, and cooking up a storm.  Thank goodness school starts back up tomorrow, because I'm exhausted!!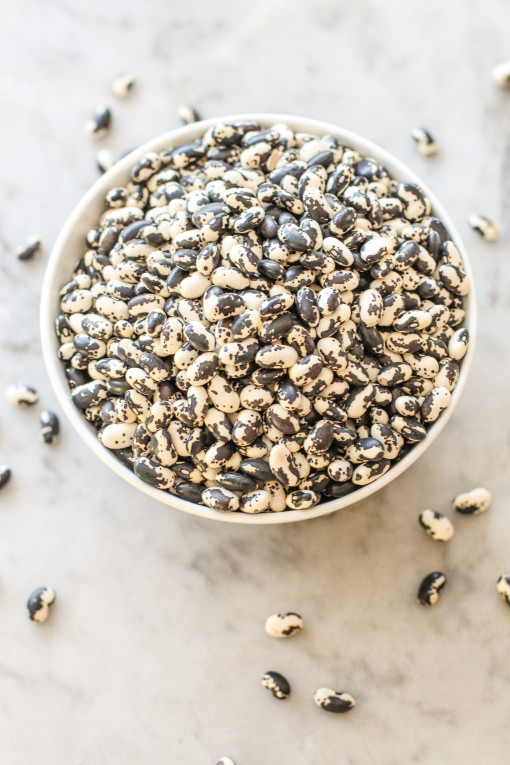 It was a long (but fun!) and exciting week but by yesterday, I was dying for some comfort food and down time.  A bubbling pot of beans reminds me of growing up and what I reach for first when I'm craving time at home.  So I cooked up a big bag of orca beans that was out of this world.  And I even managed to get a few snaps before we devoured them, licking our spoons and our lips while scraping up the bottom pieces.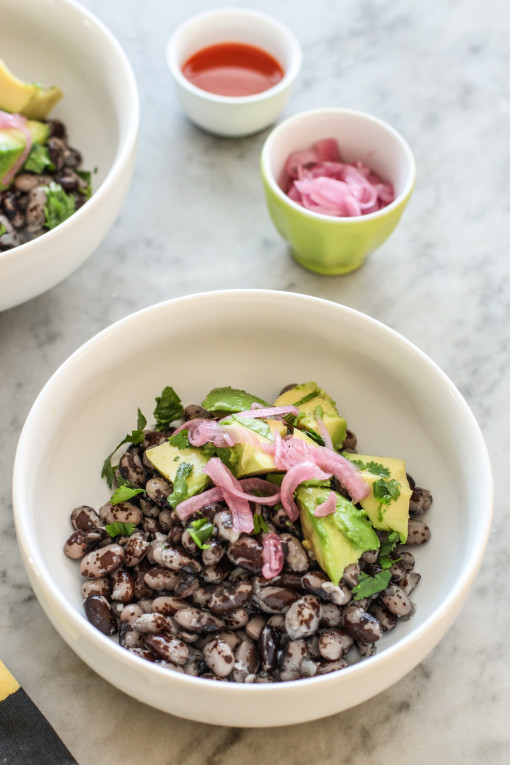 Usually when I cook beans they are more like chili beans – heavily spiced pintos, sometimes mixed with smoked paprika, always with chile powder – but the last couple of bean pots have come from some sort of heirloom or heritage bean and that makes me really excited.  One, it gets me out of the chili bean/cornbread dinner (although there's always a place for that combo at my table)…and two, it challenges me to make it more about the beans and less about the flavorings.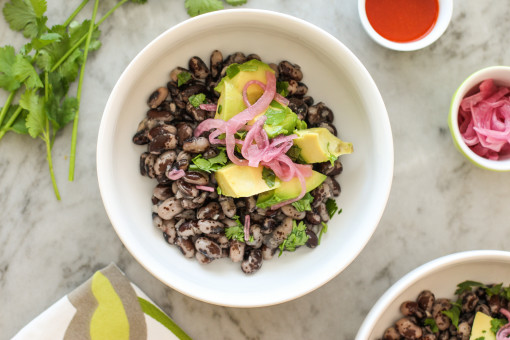 This time I came across a bin of orca beans.  Truth be told, I was completely drawn to the color of these beans and decided only by looks that these were the beans for me.  Black and white spotted beans – they made me think more of dairy cows than a big water mammal, but I got the jist of it and loaded up about a pound and ran home to coddle them, play with them and dream about their bean-ness.
Yes, it's true.  I am a food nerd and I'm okay with it.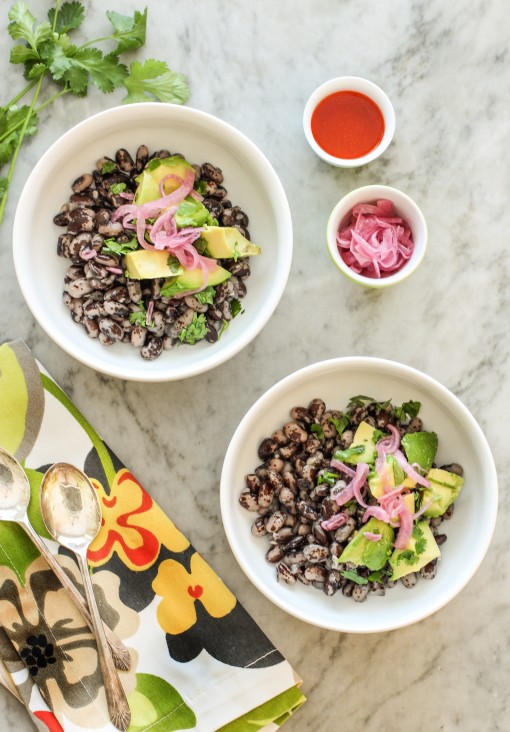 So after the beans were all tucked into bed (aka their warm water bath) I started thinking about how I wanted to cook them.  I knew I wanted to preserve their flavor as much as possible but I really wanted to see if I could cook them and somehow preserve their markings – the thing that drew me to them in the first place.  So I just cooked them simply – chopped onion, minced garlic, a bay leaf or three, and the ham bone from Easter dinner.  Everything got covered in water, and off to beanland we went.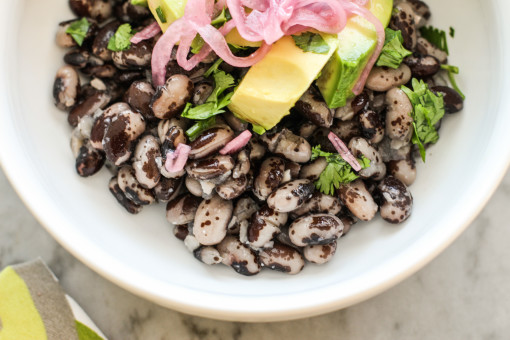 After cooking and cooling these beans (and eating about two cups by the spoonful along the way) I packaged them up in the fridge and went racing out the door to yet another spring break adventure.  The next morning I was beyond starving and threw some cold beans in a bowl, topped them with fresh avocado, chopped cilantro, some pickled red onions, and a dash of my favorite hot sauce.  And now I share this with you.
xo,
Jenn
orca beans with avocado, cilantro and pickled red onions
makes about 10-12 servings
1 pound dried orca beans
2 tablespoons olive oil
1 cup chopped white or yellow onion
5 cloves of garlic, minced
3 bay leaves
ham bone, optional
salt
black pepper
toppings: ripe avocado, chopped cilantro, pickled red onions, a few dashes of hot sauce
Pick over the beans, discarding any broken or discolored pieces.  Rinse the beans well and place them into a large bowl.  Cover the beans with warm water and leave to soak overnight.
When you are ready to cook the beans, heat the olive oil in a large, heavy bottomed pot.  Add the onions and garlic and cook over medium heat, stirring occasionally, for about five minutes.  Add the bay leaves.  Drain the beans and add them to the pot.  Add the ham bone, if using.  Cover the beans in cold water and bring the beans to a boil.  Skim the froth off the top and discard it.  Turn the beans down to a simmer and cook the beans until tender – about 30-45 minutes.
Once the beans are fully cooked, add a good pinch of salt and black pepper to the pot and stir to combine.  Serve warm or cold.
my notes:  make this recipe into a big salad, tossing the beans and avocado with a tangy lemon dressing and some baby greens, heat up the beans and top them with a fried egg and a dash of hot sauce, or throw them into your favorite soup or stew – these beans are delicious.  And there's no fast and hard rule that says beans must be cooked with meat.  Omitting the ham bone won't change anything in the recipe except you will need to add some extra salt to the beans at the end of the cooking time.  Vegan beans are just as lovely as hammy beans and both have a place at the table.