One last final post before we take off for our first camping adventure as a family!!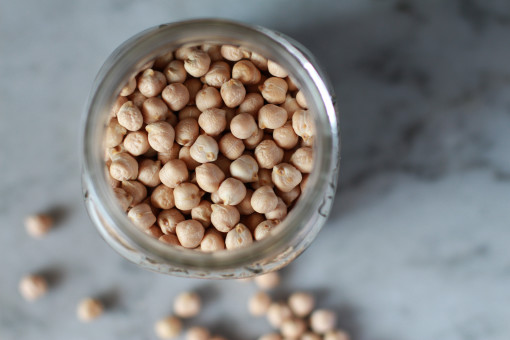 Our bags are packed – complete with ALL the smores fixin's that one four year old could possibly want.
We are making one final grocery run today because, my goodness these kids drink SO MUCH MILK.  (Seriously, we just need to buy a cow already!) 
And I've been cleaning out the fridge and prepping all the vegetable bits for dips, cookouts and summery salads, because a girl can only eat so many burgers and dogs.
I mean, I have to have something healthy to go with my mai-tai's!!  It's all about balance, right?  Who's with me??!?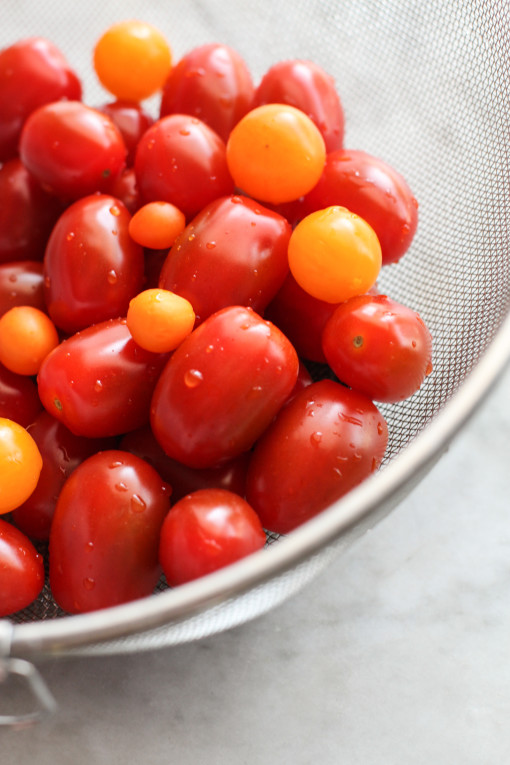 So the garden has come into bloom (is that the right term?) ALL at the same time and just two days before we are gone for a whole week, as is the way of the world.  I mean, just this week alone I've been serving tomatoes at every single meal.
If anyone needs me, I can be found not folding laundry as is my usual M.O. but instead – I will be standing next to the tomato plants and pretty much eating them while I pull them from the vine because they are just so unbelievably tasty.  Like little tomato candy really.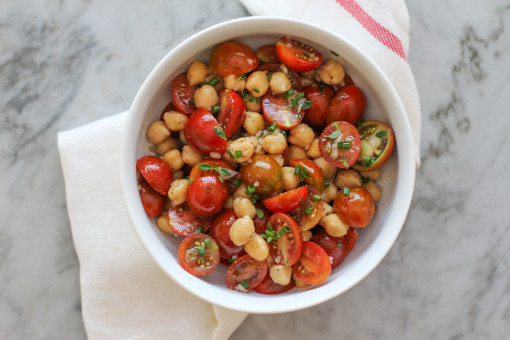 One of the tomato creations I made this week was just this really simple chickpea and tomato salad with a big ol' handful of herbs and really good olive oil.  That's it.  Simple but delicious!!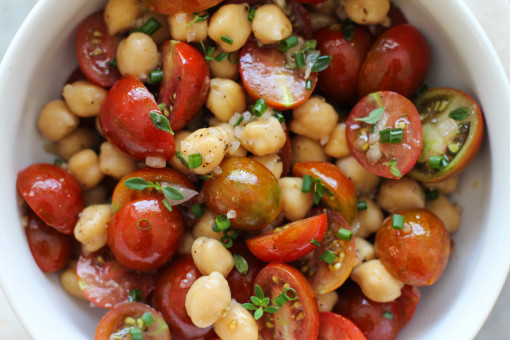 You can eat it as is – I did, it's perfect all by itself.  Or you can add some cooked Orzo pasta or a grain like quinoa to get a fully balanced vegan meal.  Cheese is my weakness so some crumbled up feta cheese or some really good fresh goats cheese would be awesome in this.  Or pile it into a toasted pita with some crunchy cucumber, baby greens and maybe a bit of hummus…or a fried egg or in an omelet…hmm, I'm getting some camping ideas as I'm writing to you guys right now!!
Wishing you all a wonderful week and see you when we get back from vacation!
XO,
Jenn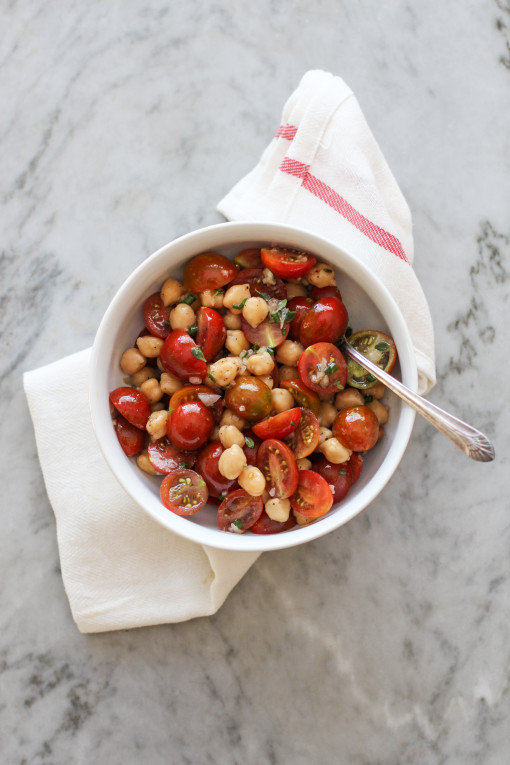 chickpea, tomato and herb salad
2 cups cooked chickpeas
4 cups cherry tomatoes, cut in half
1 tablespoon minced shallot
1 tablespoon thinly sliced chives
1 tablespoon minced thyme leaves
3 tablespoons extra virgin olive oil
1 tablespoon red wine vinegar
salt
black pepper
In a small bowl, whisk together the shallot, chives, thyme, olive oil, vinegar and a pinch of salt and pepper.
Place the chickpeas and tomatoes into a large bowl, add the herb mixture and toss everything together.  Taste – adding more salt and pepper if needed.