Good morning friends!   Here I am with a little horse-before-the-cart moment on my hands…  Just realizing that I gave you guys a delicious pumpkin pie recipe but no crust recipe…
Well, how are we supposed to have pie without crust?!?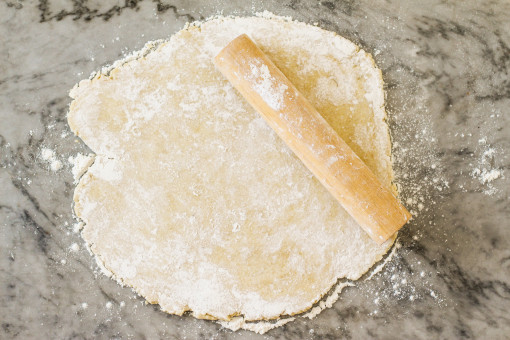 So here is my go-to, no-fail, perfect every time, buttery and flaky pie crust recipe.  It's so easy you can make it with your eyes closed or even with a small person helping you the whole time.  🙂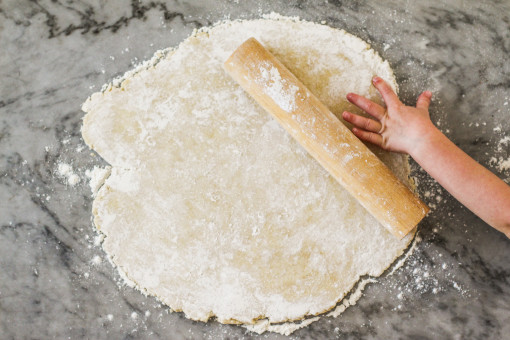 This recipe comes from my culinary school days (way back when) and I have used it for every pie and tart that I have made since putting on that tall white hat.  It is adaptable from sweet to savory, it can be made days ahead or just before you need it, and it comes together in mere minutes.  And with only five ingredients, you can make that last minute dash to the store that much faster.
Happy pie crust making!!
xo,
Jenn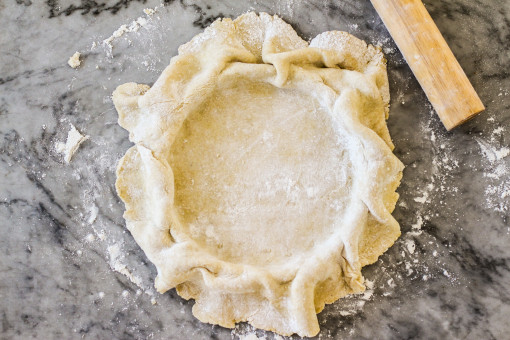 the perfect pie crust (savory version)
10 ounces all-purpose flour
1 teaspoon salt
** for a sweet dough, add 1 cup powdered sugar here**
3 1/2 ounces chilled butter, cut into cubes
3 1/2 ounces shortening or lard
ice water – between 3 tablespoons and 1/4 cup
Place the flour and salt (and powdered sugar, if using)  into a food processor and pulse to combine.  Add the cubed and chilled butter to the flour mixture and pulse everything together until the butter breaks down to pea-sized chunks.  With the processor running, slowly add a little of the ice water at a time, letting the dough form a ball – stopping the processor to check that the dough is forming into a ball.  You want to stop adding water just as the dough comes together.
Remove the dough to a large sheet of plastic wrap and press the dough into a disk, about 1/2 inch tall.  Wrap the dough tightly in plastic wrap and place it in the fridge to chill for at least 30 minutes or over night.
When you are ready to use the dough, roll it out into a large, flat round on a floured work surface.
my notes: yes, I use shortening/lard in my pie dough recipe but if you don't like to use shortening you can certainly make an all-butter crust by using 7 ounces of butter in total and leaving the shortening out of the recipe.  If you don't have a food processor, you can make this by hand – place the flour and salt (and powdered sugar, if using) in a bowl, mixing in the chilled butter by hand or with a potato masher.  Add a little water at a time and fold the flour together to form a dough.