Way before things like Instagram, etc., took over (that makes me sound very old…) people used to look at pictures of food in something called a magazine.
Whoa.
Anybody remember those??
You could flip around between pages, reading full articles on the latest culinary trend – folding down corners to mark the pages of the recipes that you just had to make.  Or you could be like me and tear out the page (complete with step by step instructions) and save the whole thing for later when I would have all the greatest intentions to make the recipe.
I would file the recipe in my big binder, clearly marked with binder tabs and place it on the shelf to never be opened again.  Well, until the next recipe came along and then I would repeat the above steps…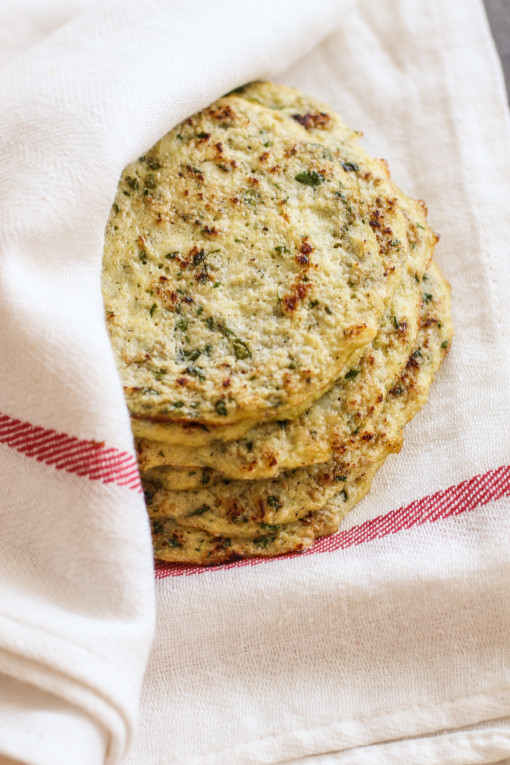 Even though I have made but a few recipes out of that binder, it is still with me – a reminder of the point in time I realized what I should have been doing with my life the whole time…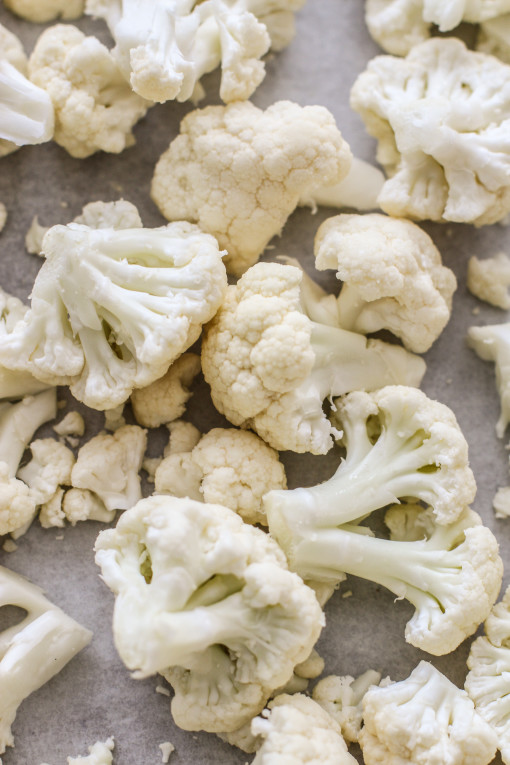 I do still love a great magazine read, although it seems I find most of my culinary inspiration online these days.  The daily struggle to find "me" time in the big picture of raising a family gives me only five seconds here and there to scroll through a feed and get an idea into my food queue.
"Will the little man eat it?" I think to myself as I stack up the Lincoln logs in a race against the fastest kid hand in the West knocking them down before I lay the last one on top….
"What time will the handsome hubby be home for dinner?  Can I pull this off today?" as I rock the little one off to dreamy-land…
"Can I somehow make part of this into baby food along the way?" as I get the stool and the big spoon for my sous chef to help me stir the pot of goodies that will become dinner….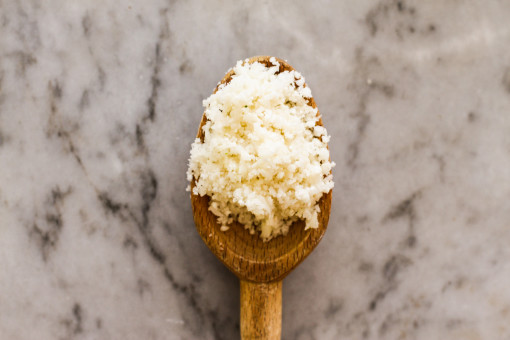 Some of those five second scrolling through feed ideas work and some don't but that's the fun part of cooking for me – always trying something new and finding the keepers along the cooking path.  And these taco shells are definitely a keeper.
Let me just say that I have nothing again corn or flour tortillas – I love all tortillas equally, and that's not just the mom talking…  But the idea that a tortilla could be made out of a vegetable…and that it would taste good…well, I was intrigued and I had to give it a go.
The first batch came together in about 20 minutes.  As soon as the tortilla cooled off enough to handle, I took a small bite, chewed and then ate the rest of it in five seconds.  I ran outside and interrupted the hubby mid-lawn-mow to give him one and he promptly followed me back inside to eat some more.  Of course, then the kiddos ate one but he kindly requested a pat of butter be melted over the top, as is his style, and the next thing you know the three of us were all looking at an empty pan and wanting more.
So off we went, making more cauliflower tortillas out of the one remaining cauliflower I had picked up at the farmers market – thank goodness I bought two!!  Our second batch of tortillas was filled with leftover grilled fish, sliced mango and cilantro springs, and the third  batch (yes, I said third, don't judge me) was served with roasted shitake mushrooms, radicchio and red onion.
They are surprisingly flexible and can hold a good scoopful of fillings although I wouldn't gat all crazy and try to stuff them to the brim.  They have a very mild taste of cauliflower that is completely lost once the goodies go in the middle, but my kiddo loved it "as is plus butter please."
I hope you give it a try – it's a great way to get more veggies in your life, and it's gluten-free if you are looking for that sort of thing.
Let me know if you try these by leaving a comment below – I would love to hear what kinds of fun fillings you come up with and what you think about veggie taco shells!!
xo,
Jenn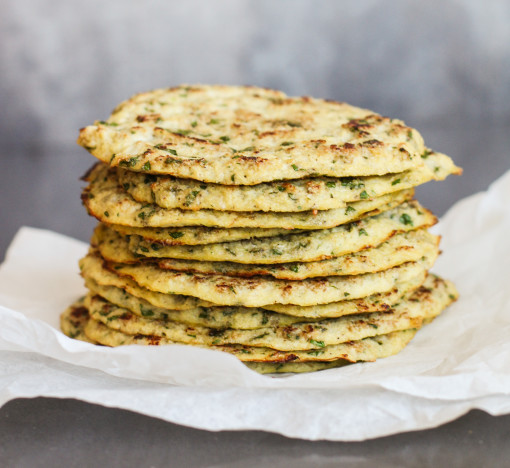 cauliflower soft taco shells
recipe from slim palate
makes 6 smaller taco shells
1 head of cauliflower, washed and trimmed of leaves and stem
2 eggs
1/4 cup chopped cilantro
salt
black pepper
non-stick cooking spray
Preheat your oven to 375 degrees.  Line a baking sheet with parchment paper and spray a good amount of non-stick cooking spray (or olive oil) onto the parchment paper.  Set aside.
Cut the cauliflower into smaller pieces – keeping them all about the same size.  Place the cut cauliflower into a food processor and pulse until the cauliflower is broken down into rice/couscous sized pieces.
Scoop out two packed cups worth of the cauliflower rice and place it into a microwave safe bowl.  Microwave the cauliflower on high for one minute, stir, and microwave for one additional minute.  Remove from the microwave and allow to cool for about five minutes.
Place the cooked cauliflower into a clean dish towel, twisting to cover the cauliflower and to squeeze out as much of the liquid as you can.  Be careful as the liquid might still be hot – use tongs or a dishwashing glove to protect your hands from the hot liquid.
Remove the cauliflower from the towel and place it into a bowl.   Whisk the eggs and add them to the bowl with the cauliflower, cilantro, and a pinch of salt and pepper.  Whisk everything together.
Using a 1/4 cup measuring cup, scoop the cauliflower mixture out of the bowl and place it onto the parchment paper – making six equal piles of cauliflower.  Use your hands or the back of the measuring cup to gently press the mixture into a round, about 4 inches in diameter.
Place the taco shells into the oven and bake for 10 minutes.  Remove the pan and gently flip the shells over and place them back into the oven to bake for an additional 7 minutes.
Once the shells are baked, remove them from the pan and allow them to cool on a cooling rack.  You can eat them at this stage.  Or if you would like a bit more color on the shells place them in a nonstick skillet with a bit of cooking spray and toast them to desired doneness.
my notes: This recipe is easily doubled or tripled.  If you have any leftover shells, wrap them tightly in plastic and keep them refrigerated for up to five days.
PS If you'd like to support this food blog, use this link
link when shopping at Amazon.  Thanks!!