It's definitely the first week of fall around here.  The temps have been high and low and pretty much all over the place which prompts lots of layers to put on and promptly take off a few hours later.  Somehow – and thankfully – I have managed to keep up with everyone's jackets and socks and hats along the way.
I think.  Well, I'm pretty sure anyway.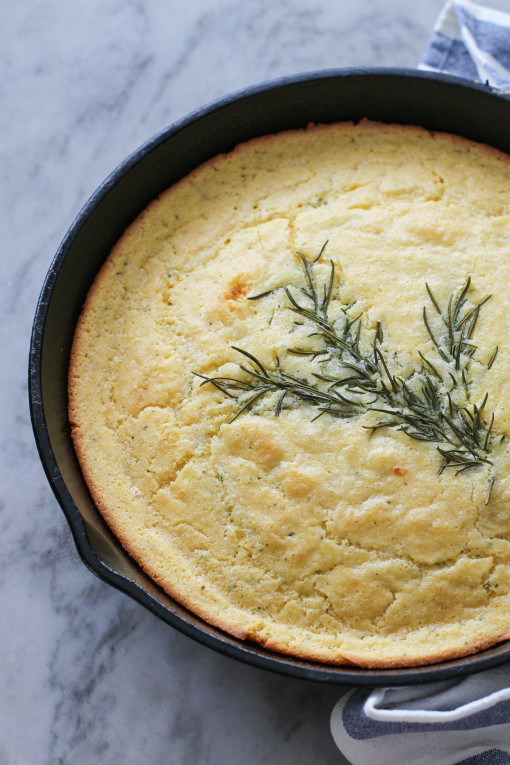 It's been a lot cooler at night so we've been enjoying lots of soups and stews already – something that we have waited all summer for it seems.  And the best part of soup for dinner?  All the scrumptious sides that come with it, like this piping hot cornbread – ready for dipping or soaking up the last bit of soup in the bottom of our bowls.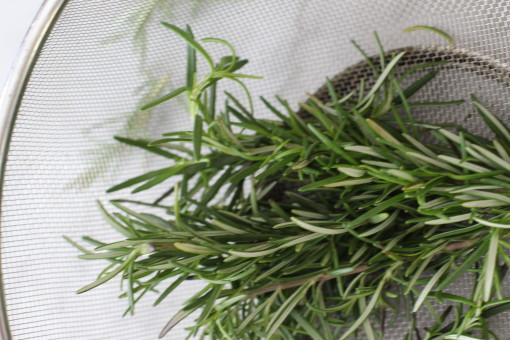 This is my favorite cornbread recipe and although I have no memory of it's origin, it has been with me for years – gracing all kinds of tables along the way.  Crispy crusted, rosemary scented, and full of golden brown buttery yumminess – it's a must for these cooler nights as we head into fall.
Hope you enjoy this recipe!
XO,
Jenn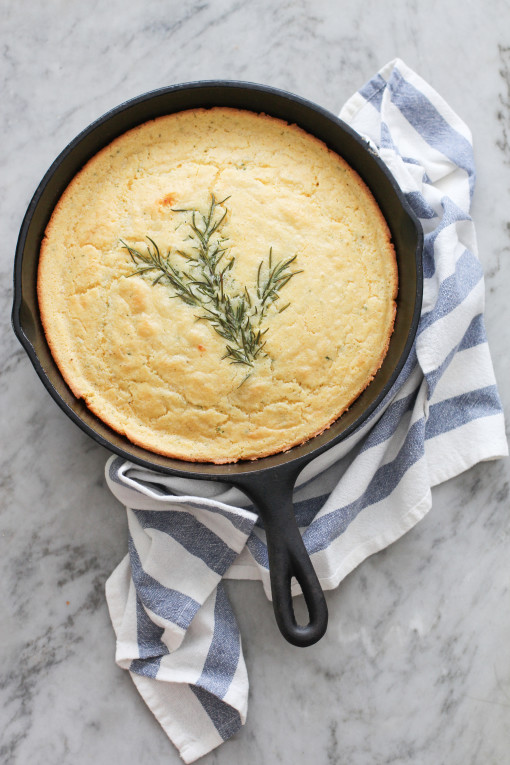 rosemary and brown butter cornbread
6 tablespoons butter, cut into smallish pieces
1 cup cornmeal
3/4 cup all purpose flour
1 1/2 teaspoons baking powder
1/2 teaspoon baking soda
1/4 teaspoon salt
2 eggs, beaten
1 1/2 cup buttermilk
1 tablespoon fresh rosemary, finely chopped
Preheat your oven to 425 degrees.  In a cast iron skillet, melt the butter over medium-high heat.  Once the butter is completely melted, continue to cook until the butter fat evaporates and the butter turns a nice golden brown.  Pour the butter into a small bowl and set aside.
In a large bowl, add the cornmeal, flour, baking powder, baking soda and salt and stir to combine.  In a medium bowl, combine the eggs, buttermilk and rosemary.  Add the butter to the egg mixture and stir to combine.  Add the wet ingredients to the dry – mixing everything together until combined.  Pour the batter into the skillet.
Place the skillet into the oven and bake until a toothpick in the center comes out clean – about 25-30 minutes.  Remove from the oven and enjoy!
my notes: If rosemary isn't your favorite, you can omit it from the recipe.  However, if you are cooking with the rosemary and want to add a decorative sprig as I have above, then place a sprig or two of fresh rosemary on top of the batter in the skillet right before you place it into the oven.  The cornbread will cook around the sprig and you can remove it ipon serving.  You can also use any oven-proof pan or baking dish for the cornbread – I use a skillet because it imparts a crunchy crust and I only have one pan to wash.