When I was little I was the blueberry girl.  If there were blueberry muffins somewhere in the vicinity, I was the first one in line with my hand out.  When we ordered donuts (only for very special occasions) I always ordered the blueberry cake donut.  Always.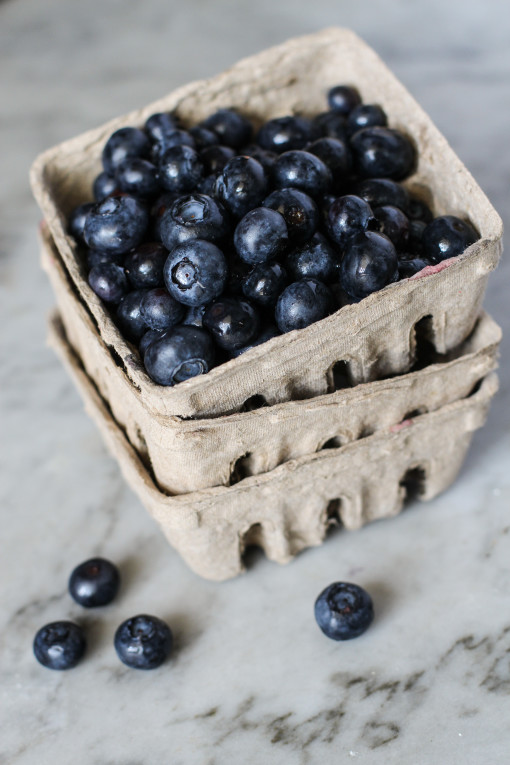 Blueberries went into my cereal in the morning,  they were my afternoon snack, and I looked forward to play dates at a friends house because her mom made a blueberry coffee cake that was out of this world.  I mean, I still dream of that coffee cake…
Now that my kiddo is following my steps in the blueberry department I want to make sure that he gets a tasty treat that is as healthy as can be…with a little sugar on top, of course.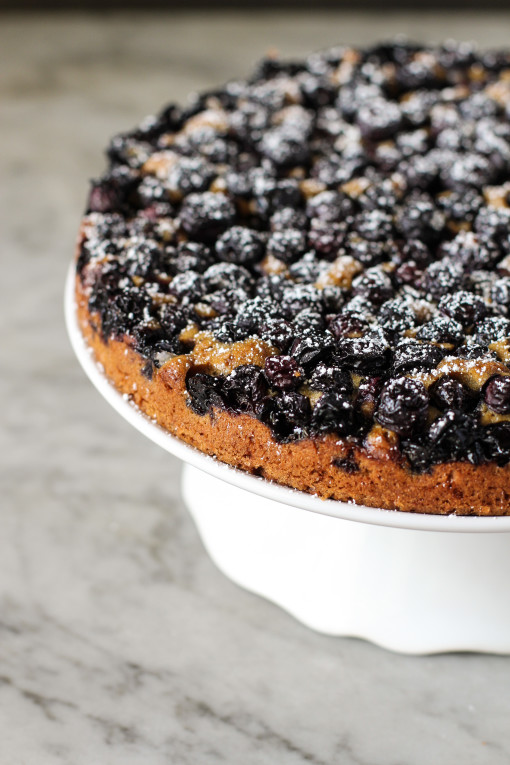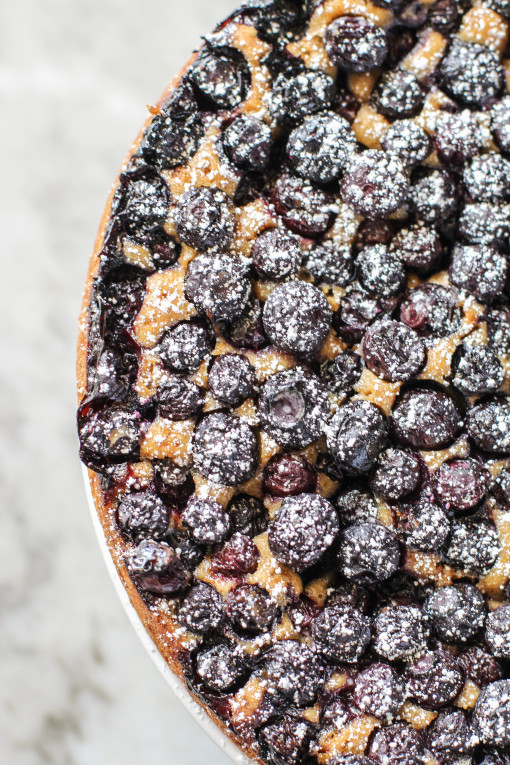 Here's a really quick cake that you can make in under an hour.  It's completely covered with ripe summer blueberries and only has a hint of added sugar so the blueberries are still the center of attention.  The cake soaks up all the tasty blueberry juices and adds a solid base so you can shove large pieces in your mouth just like we do in our household.
Or, you can cut it into squares and share it with your friends.  If you can wait that long.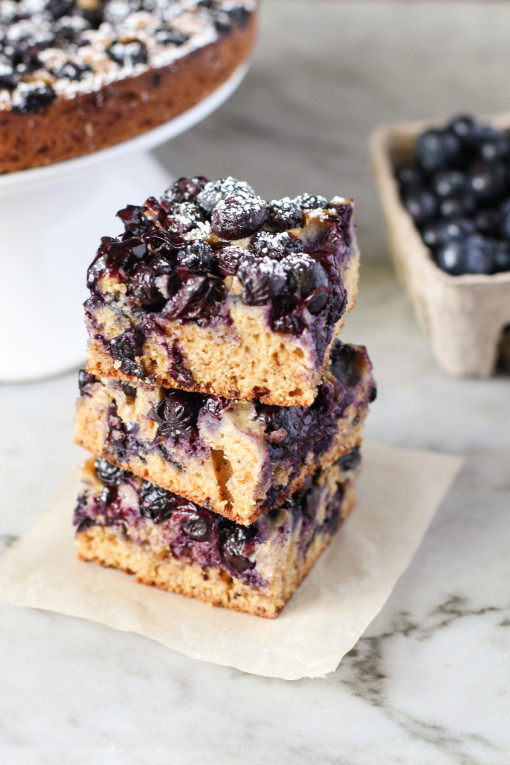 blueberry gateau
1 cup plus 1 tbsp. spelt flour (or all purpose flour)
1 tsp baking powder
1/2 cup coconut oil (or butter, room temperature)
1 cup refined coconut flower sugar (or granulated sugar)
2 flax eggs (1 flax egg = 1tbsp ground flax plus 3 tbsp. water or 2 chicken eggs)
2 tsp ground cardamom
2 1/2 cups blueberries, washed
1/2 tsp lemon juice
Preheat oven to 350 degrees.  Coat the inside of a 9 inch cake pan with nonstick cooking spray.  Cut a piece of parchment to fit into the bottom of the cake pan and cover the parchment paper with another layer of cooking spray and set aside.
In a medium bowl, stir together the spelt flour and baking powder and set aside.
In a large bowl, mix together the coconut oil and coconut sugar until fully combined.  Add the flax eggs and beat until blended.  Slowly blend in the flour mixture and pour the batter into the pan and spread evenly.
In a medium bowl, toss the blueberries with remaining flour, sugar, and lemon juice then spoon over the batter.  Bake the cake for 30-40 minutes, or until fully set and an inserted toothpick comes out clean.