Well, we have returned from our first family camping adventure all in one piece.  I spent the entirety of yesterday just doing load after load of laundry and trying to reorganize the giant mess that came home with us.  Yesterday also found each and every one of us just basically lying around (laundress excepted) with pure exhaustion from a very fun week in the woods.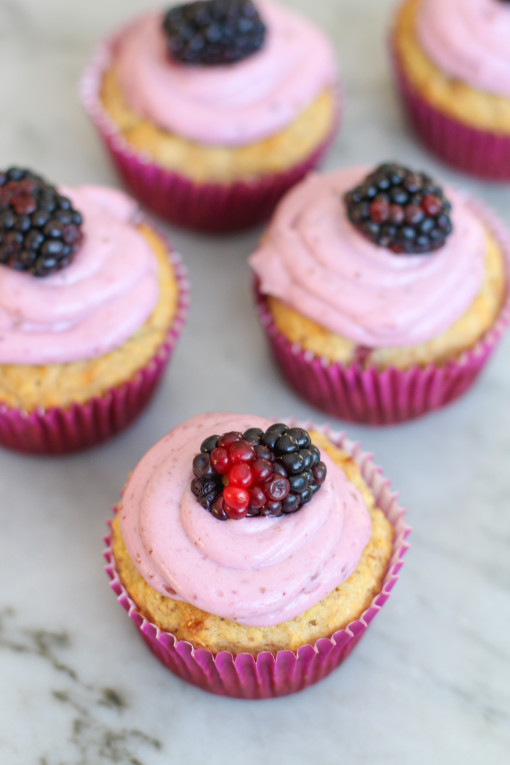 We came back with wonderful memories, sporting a handful of bug bites, and more dirt than I care to think about – but overall it was a success.  Only one set of real tears were shed during the trip – when Avery drove his bike over the only two foot high "cliff" in the vicinity and emerged scraped from eyebrow to toenail.  There was no sleep for anyone but that's our normal M.O. when on vacation.  And we battled through not one but TWO sicknesses which, as you can imagine, make camping WAAAAAAAAY less fun than previously planned.  Boo.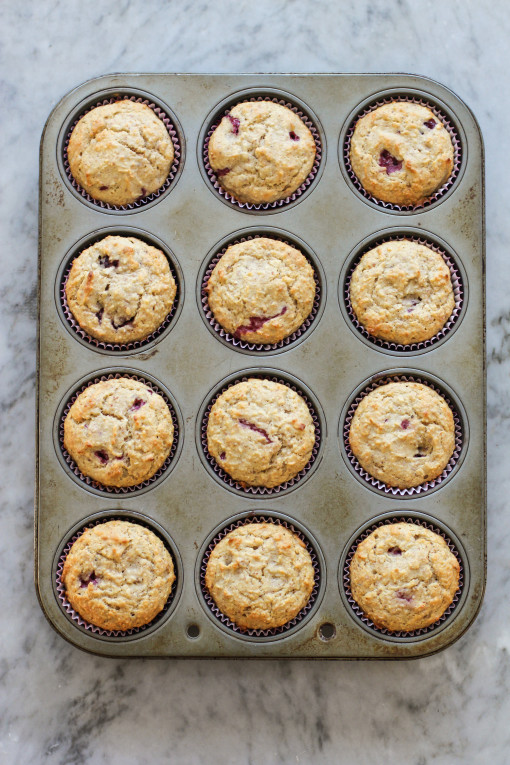 With the few bad times came a lot of good times – swimming in the lake together, boating and floating around in a small circle while quacking at the ducks.  We stayed up late and howled at the moon, counted the stars, and snuggled around the fire pit.  We played and laughed and played some more with family and old friends and even made some new friends along the way.  Aaaaaaaaaaand we made a little concoction called a S'mor'e'o – more on that in another post but let me just tell you something – Oh my!  Delicious!  And not good for you in any way possible!!!  Must have more!!!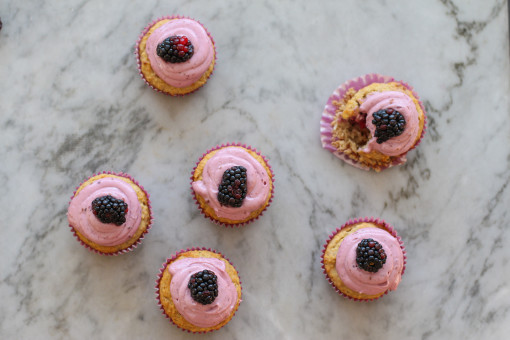 But before we left we made a batch of these blackberry cupcakes for the road.  I was hoping that they would at least last until the next day but they were all consumed before we even landed at the campsite.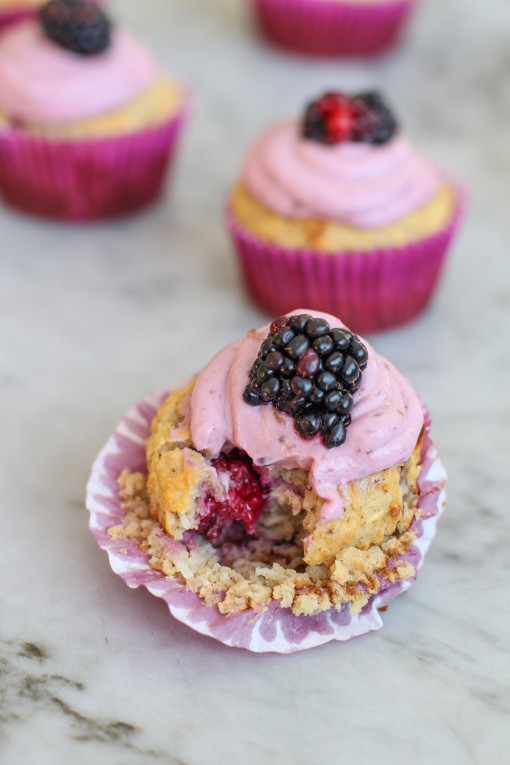 The recipe is adaptable for both vegetarians and vegans and has nothing but good things in it in case one wants to make up for any S'mor'e'o mishap that one might have had say next to a campfire in the woods somewhere….ahem…
I made the vegan version just to test the recipe and was perfect!  I do recommend waiting a few minutes before trying to pop one in your mouth or the cupcake will stick to the cupcake liner as seen in the picture above.  Obviously, I could not wait even one more second, haha.  I topped my cupcakes with a whipped blackberry coconut cream which I noted in the recipe below, but I imagine the cream cheese frosting would be just as delicious.
More camping stories coming soon.  Hope you guys had an amazing week!!
xo,
Jenn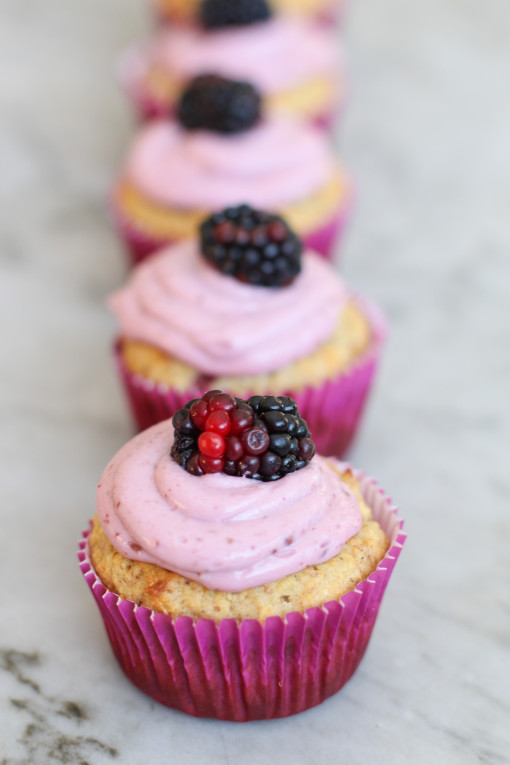 blackberry cupcakes with blackberry-coconut cream frosting
recipe from Green Kitchen Stories
makes 12 regular sized cupcakes
1 cup almond flour
3/4 cup rice flour
1/2 cup dried shredded coconut
2 teaspoons baking powder
1/2 teaspoon ground cardamom
14 soft dates, pitted (if using dried dates, soak them in water for 1 hour before using)
1 ripe banana, peeled and cut into large chunks
4 tablespoons coconut oil or butter
3/4 cup greek yogurt or greek style almond yogurt
3 eggs or chia eggs (3 tablespoons chai seeds in 9 tablespoons water for 15 minutes)
24 fresh blackberries (or frozen)
Preheat oven to 400 degrees.  Line a muffin tin with paper baking cups.  Place all of the dry ingredients in a bowl, stir together and set aside.  Add the dates to a food processor and blend on high speed.  When smooth, add the banana and coconut oil and blend again.  Finally add the yogurt and eggs and blend until smooth and entirely mixed.  Pour the wet ingredients into the bowl with the dry ingredients and stir together.  Drop the batter into the muffing tins, place 1 or 2 blackberries in the center of each muffin and cover them with batter.  Bake for 15-20 minutes or until golden brown and just set.  Let the muffin cool completely before frosting.
blackberry cream cheese frosting
1/2 cup blackberries
4 soft dates, pitted (if using dried dates, soak them in water for 1 hour before using)
200 grams cream cheese or vegan cream cheese
Mix blackberries and dates in a food processor until completely smooth.  Whisk the berry mixture together with the cream cheese until smooth.  Scoop the frosting into a piping bag and pipe onto the cupcakes, topping each one with a blackberry.
***For the whipped coconut cream frosting – Mix blackberries and dates in a food processor until completely smooth.  Place one can of non-sweetened coconut cream into a stand mixer fitted with the whisk attachment.  Whip until frothy and light, about 5-7 minutes.  Fold the blackberry/date mixture into the coconut cream until combined.  Using a spoon, scoop the frosting onto each cupcake and top with a blackberry.